E-learning to Ease Pharmaceutical Regulatory Compliance Training
With e-learning, ensure that pharmaceutical regulatory compliance doesn't remain a hurdle anymore.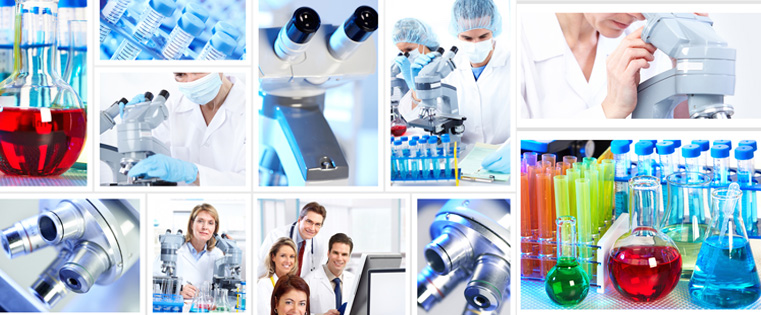 Pharmaceutical companies are responsible for making products that ensure the wellbeing of people. It's therefore essential that they follow certain standards outlined by regulatory bodies such as FDA or HIPPA. Product quality in pharmaceutical companies has to be maintained to the highest standard possible. These in turn, depend on the wide variety of parameters ranging from the development of a drug to the final distribution. Failing to be compliant with the regulations regarding any of these parameters can have serious repercussions for a pharmaceutical company.
Providing continual comprehensive compliance training to pharmaceutical employees is a great way to cover all your bases. Educating employees on their responsibilities and tasks will help you maintain high quality output across the organization.
Compliance training is often seen as a mundane subject, putting learners off. E-learning, with its attractive use of multimedia and interactive learning methods can make the training more appealing to your workforce. A digital learning program can take care of all your compliance training needs. Let's see how.
Intellectual Property Rights
Pharmaceutical companies are built on intellectual properties; hence it is important for employees to be compliant with the ways to protect it. E-learning courses can help achieve this. Digital courses can make extensive use of scenario-based learning to make employees aware of the consequences of violating IP rights. E-courses can also make use of case studies that give a vivid picture of violations and consequences, in an impactful way. These e-learning methods create a relatable learning situation so that employees can grasp information quickly.
Good Manufacturing Practices
Good Manufacturing Practices play a big role in ensuring your end product meets all the quality and safety standards. For this to happen, employees need to strictly adhere to compliance norms while on the work floor. You can use microlearning modules to achieve this. They are basically short learning nuggets that convey a single topic effectively. Employees can easily take them before they begin their daily routine, giving them a quick revision of the things they need to consider. As such modules use infographics, videos, and animations to convey the topic, employees can take them without too much cognitive load.
Safety Regulations
As pharmaceutical companies constantly deal with powerful chemicals and sensitive materials, the chances of safety related incidents are high. Pharmaceutical companies must take adequate steps ensure their employees are completely safety-compliant. E-learning can convert your safety content into highly interactive games. When employees play such games repeatedly, the safety procedures are automatically embedded in their minds. You can also use videos to better educate your staff on the issues of safety.
Anti-Graft Rules
The success of pharmaceutical companies depends on the volume of sales, and some employees might resort to illegal means to boost sales revenues. This can include bribing doctors, chemists, or medical representatives. This practice can have severe consequences for your organization, including hefty fines and imprisonment. Hence, it is important to make anti-graft training a strong component of your compliance curriculum. E-learning can take care of this through mobile learning modules. With this, your employees can take short learning courses before a crucial meeting, which helps them refresh their compliance goals.
Laws for Test Subjects
Any pharmaceutical company has to test their products on animals or humans before they can be released to the general population. This is a very critical aspect of compliance, as one mistake can create many legal issues for your company. E-learning methods are very useful to explain the consequences of non-compliance. By using a blended learning approach, your online sessions can be complemented by classroom sessions with experts and live testimonies of non-compliance with test subjects. This can create a greater sense of responsibility among your employees.
Following compliance laws is very essential for the success of any pharmaceutical company. So don't just rely on traditional learning methods, go digital and ensure compliance doesn't remain a hurdle for your growth.