HIPAA Training: Make the Best of Online Learning Solutions
HIPAA compliance cannot be taken lightly. But how can you get your busy employees to take it seriously? We believe online learning has a solution.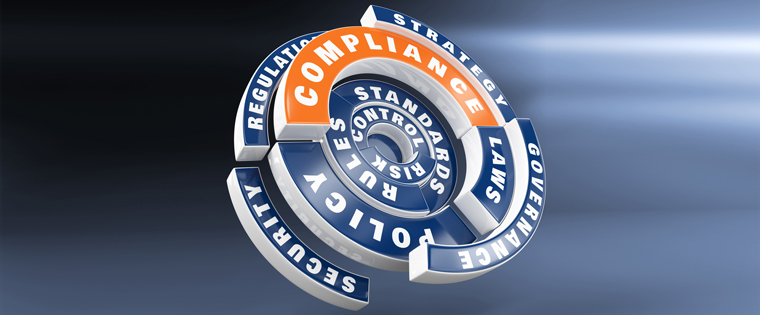 Like every other compliance act, rule, regulation, policy, or standard, non-compliance with the Health Insurance Portability and Accountability Act (HIPAA) will lead to dire consequences. This blog deals with the basics of HIPAA, what it is, why it is needed, who should be HIPAA-compliant, the types of online strategies that suit HIPAA training, and how often HIPAA training is required. But let's start at the very beginning.
What Is HIPAA?
HIPAA is an act that ensures the protection of patient data. That means, all companies that are associated with Protected Health Information (PHI) must ensure that sensitive patient data is not leaked out.
Who Needs HIPAA Compliance?
The most obvious entities are healthcare providers, nurses, and doctors. But it's not just those who provide care to patients; it's also those who are involved with associated processes within a healthcare institution such as billings and operations, and those who provide supportive treatment in terms of medical equipment and drugs that must be very careful. There are also contractors and subcontractors who must be aware of and conform to HIPAA compliance.
What Constitutes a HIPAA-Compliance Training Course?
There are several entities who require to be HIPAA compliant, and each of these entities would require to be HIPAA-compliant from different perspectives. For example, the HIPAA compliance of primary caregivers would be different from the HIPAA regulations a systems and networking contractor would have to comply with.
Those who oversee billings would have a different set of HIPAA regulations to comply with, while those who provide data collecting systems would need to comply with other aspects of HIPAA. The list is as vast and as varied as the entities involved. So, there cannot be a standard training program.
The Consequences of Non-conformance
Leakage of sensitive patient information is a serious offence, and non-conformance to HIPAA will lead to serious consequences, including loss of licence and costly litigations.
What is the Best Way to Get HIPAA Compliant?
No matter the entity concerned, and no matter the type of HIPAA compliance required, employees are a busy lot, without enough hours in a day to get their regular work done, let alone take up a compliance course that they are not gung-ho about. Unfortunately, conforming to the rules of HIPAA is not optional and training is essential. The best way to get training out to the busy workforce who take compliance lightly, is by providing a type of training that:
Can be accessed at their own pace – anytime and anywhere
Is interesting, engaging, and relevant
Promotes retention of information
Is easy to create and update
Let's look at each of these in more detail:
Can Be Accessed at Their Own Pace – Anytime and Anywhere
This, rules out classroom training. Online learning or eLearning is designed to let learners learn at their own pace. Given that HIPAA compliance is important, it is necessary that it is attended to at one's own pace.
The requirement of making training available anytime and anywhere is met by mobile learning or mLearning. Mobile learning allows employees to access training on their own device – be it a smartphone, iPad, laptop, or tablet. Training can progress online; or learners can download the course online, take the course and assessments offline, and then upload the assessment results when there is access to Internet.
Interesting, Engaging, and Relevant
Most compliance training programs are boring – that's inevitable, given that compliance is a dry topic. E-learning can make the most dry and boring content engaging. Multimedia elements such as video and audio remove the monotony of plain text. Interactivities engage learners in the learning process, so that learning is an active process and not a passive one.
Branching scenarios allow learners to decide how they want to progress with a course. Assessments can be made engaging with interactivities such as drag and drop, single-select, and multiple-select questions. Instant assessment feedback – on both right and wrong answers lets learners know where they are going right or wrong, immediately. Collaborative learning, games, and real-time assessments are some of the other advantages of eLearning.
Promotes Retention of Information
Retention of information is as important as learning. So, refresher training or refresher courses should be treated with the same importance that is given to training. Refresher courses are not full courses, but rather consist of just the important points that were covered in the original training. Microlearning – small nuggets of information can be delivered to learners at regular intervals to refresh their memory. Refresher assessments in the form of pop-ups, can make use of microlearning as well.
HIPAA rules are not often updated, but refresher courses are required not just a few months after the original training, but every two years as well. This training must be more detailed, given that employees will be taking this training after a long time, and the rules might have changed.
Easy to Create and Update
Employees must be updated as soon as regulations change. So, training programs must be updated immediately. Online HIPAA training programs can be updated instantly with today's easy-to-use, rapid authoring tools. Additions can be made and edits done and sent off to learners immediately.
For a global audience, online HIPAA training programs can be translated and localized quickly and shared with employees around the world, simultaneously.
HIPAA compliance cannot be taken lightly. Unfortunately, organizations realize this only after they have erred and landed themselves in troubles. Why wait until it's too late, when online training options are available to suit the needs of any entity that must comply with this act?