How to Create Stunning Animated Videos for Corporate Training Using Vyond
Are you looking for a perfect partner to help you create excellent, story-based eLearning courses that are engaging? Vyond: The perfect tool to make your dreams a reality. Read this blog to learn about the ways to leverage Vyond to create impressive eLearning courses.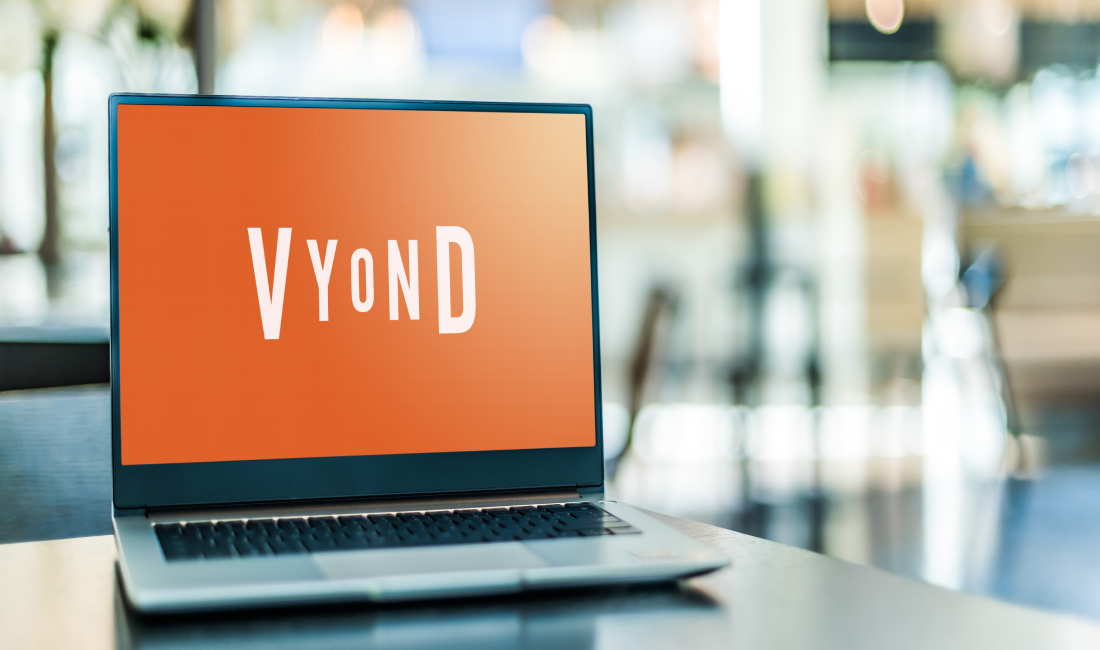 Are you looking to create compelling, powerful eLearning courses using anim ation? Then, you have landed at the right place as, in this blog today, I will be throwing light on 'Vyond.' It is the perfect tool to help you create stunning animation for your eLearning courses. Creating your own animation is less expensive and saves time. It also helps effectively reach out to visual or auditory learners.
When to Use Animations?
The perfect use cases for animations are:
Budget Constraints
The need to depict graphs
The need to handle complex concepts or subjects
Narrating a story along with audio
The Perks Provided by eLearning Animation:
Helps pull audiences into the eLearning module.
It is captivating and much better than static images as it helps grip your audiences.
Helps handle complex topics easily.
When animation is used along with text, it will be much easier for the course developers or content creators to explain abstract concepts in an efficient manner. Learners can also easily grasp the concepts. It helps break up dense subject matter.
If your eLearning course consists of text-heavy learning material, your learner might start feeling overwhelmed and will eventually lose interest in the course. The best solution for this is to use engaging fun clips and animated charts or graphs. Animation is like a breather for your learners.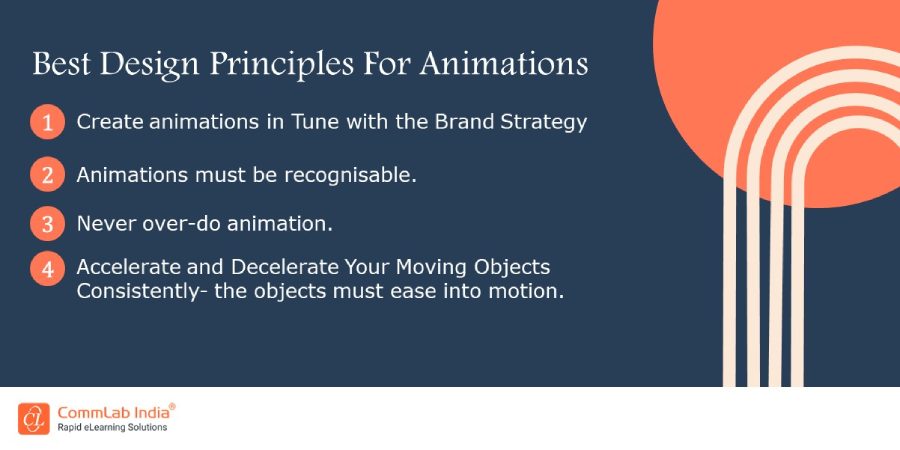 Video-based eLearning courses help you grab your learners' attention irrespective of whoever your learning audience might be such as stakeholders, employees, loyal customers, business partners, learners, and prospective clients.
It is important for an effective eLearning course to be aligned with the pre-defined objectives and must be interactive and must also take the needs of the target audience into account.
Decoding Vyond
Vyond is a cloud-based, user-friendly interface that helps create animated videos. Even someone without technical knowledge of animation or design can easily create videos as Vyond is pre-loaded with thousands of characters, props, and assets that make creation and animation of videos easy for any scenario. Animations add a new dynamic to eLearning courses. It provides a clear visual understanding of the content. It provides a professional look and feel to the courses.
Why Vyond?
The eLearning animation software helps instructional designers animate from scratch or import the static material that is available, thanks to Vyond. eLearning videos can be developed anytime, anywhere using Vyond. Enterprises can use the Vyond studio suite option to develop heavy marketing related content.
Vyond is like a breath of fresh air for eLearning course creators. It can be used to beautify both the new and existing modules.
Some Key Functionalities and Features of Vyond
Amazing Templates: It provides an endless library of templates. These can be modified or changed according to the learning needs. Vyond provides hundreds of templates representing a range of environments, situations, and industries.
Preview Function of Assets: Vyond helps preview assets before finally incorporating them in the eLearning videos. This saves a lot of time and effort and helps course creators use more suitable digital animation features.
Limitless Customization: Each pre-available and pre-made template and animated asset offered by Vyond supports 3 styles such as whiteboard, contemporary, or business-friendly animation. Resources can be imported and personalized to fit the eLearning course needs. Stories can also be custom created. Unique video stories can be built thanks to the asset library that offers thousands of hairstyles, Vyond characters, and facial features.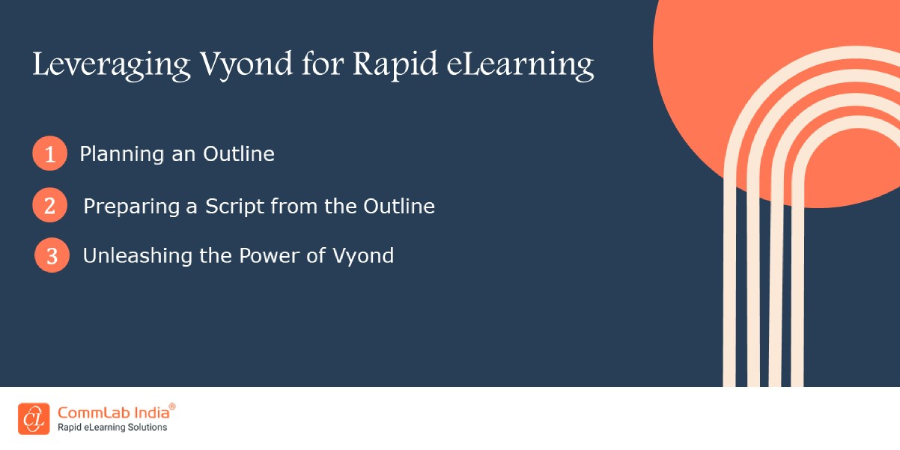 Leveraging Vyond for eLearning: Steps to Follow
Undoubtedly, Vyond helps unleash the power of animated video storytelling to help grip your learners from start to finish. They will be able to remember the concepts even long after the completion of the course.
1. Kick-starting the storyboarding process
After you finalize your script, use the features of Vyond to choose digital assets, characters, and scenes. Be sure to choose the right ones as these will represent your learning story. Camera movements must be used to guide the learner's and the viewers' focus on the story. It is important to add voiceovers and logical scene transition effects such as gripping music and sound effects. The clips must be properly lip-synced to the character.
2. Creating the Layout
Defining your project objectives, choosing a suitable style and template, selecting assets from the pre-loaded library, uploading the unique assets that suit your course, and uploading the digital assets, images, and characters are the pointers to remember while preparing the layout for your eLearning courses using Vyond. You can use the Vyond studio editor to choose effects, video timelines, and canvas for your videos and to also access the asset library. The timeline feature helps you integrate audio clips and add sound effects and also gives you full control over your scenes.
3. Previewing and Perfecting
It is better to do a preview of your videos after creating either one or multiple scenes. This helps gain an overview of your video and also lets you tweak it according to your script. You can then review the changes and make them ready for final output.
Vyond offers two options for video preview: One is, previewing only the current scene or previewing the entire course. The timeline feature helps in sequencing and rearranging either the entire eLearning modules or specific lessons.it is important to preview your work periodically as you can update your work accordingly.
Animating with a Purpose
It is important not to do eLearning animation just for the sake of doing it. You must have a clearly defined purpose before you start creating them. Your animations must be aligned with the concepts you wish to get across to the learner. Add animations only wherever necessary because, otherwise, it can be irritating or distracting to the learner.
Vyond videos can be used anywhere as they can be exported as GIFs or MP4s. You can continue to use the same eLearning platform that you may be using currently. These animations can also be uploaded to a company's own website or even to YouTube for educational or brand-building purposes.
Watch this video to learn more about the world leader in rapid eLearning solutions.
Parting Thoughts!
Looking to leverage microlearning to create astounding corporate training content? You have landed in the right place! Animated video creation platforms such as Vyond can be used to engage learners and deliver results. Engagement being the key for microlearning, make the huge leap from just text and images to compelling data visualizations and character-driven stories. Vyond provides developers with the perfect tools to achieve human-centered eLearning and brand storytelling.
Explore the limitless potential of AI tools and microlearning in this webinar on 'Designing High-Impact Microlearning, Leveraging AI Tools' that is organized at 11 a.m. EDT on 20 July 2023. Here, you will learn the art of fostering a collaborative and conducive environment that facilitates seamless learning experiences.
Explore the strategies that will help you design immersive microlearning assets that produce impactful results. If you wish to be a high performing L&D team, enrol in this informative session that helps create stunning microlearning experiences.