The Pros and Cons of Developing AI-Powered Corporate Training Videos with Synthesia
Synthesia is a game-changing invention that uses AI (Artificial Intelligence) to generate videos from text inputs. It enables designers to not only natively localise content but also to create and update existing films.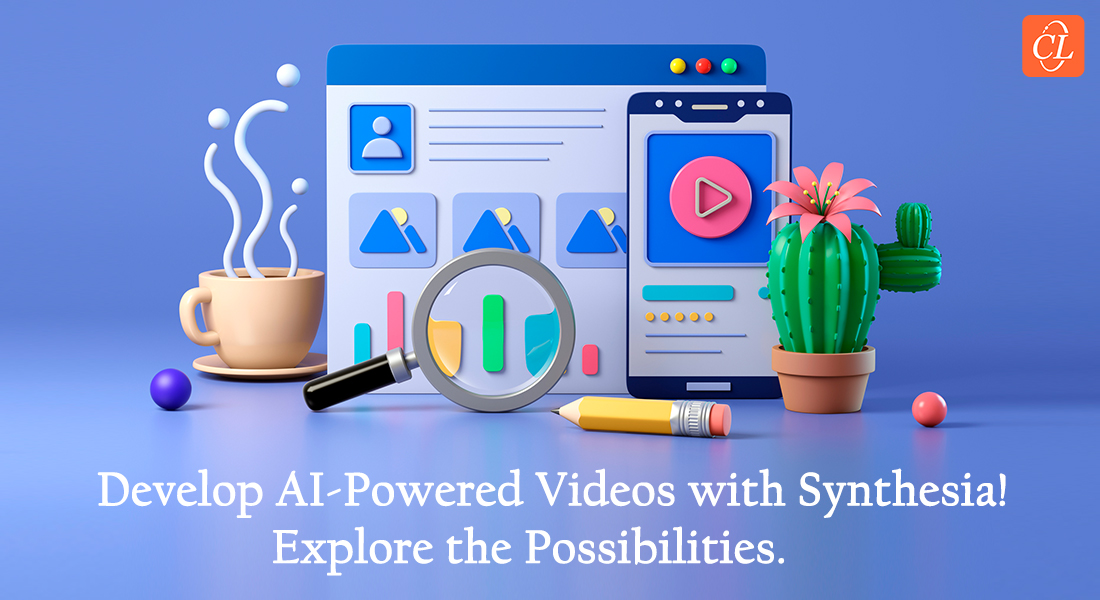 Synthesia is a good video creation platform for companies that use AI (Artificial Intelligence). Synthesia makes it easy to create your own customized, high-quality AI-empowered movies. You only need to add text and play around with a few basic editing commands to generate outstanding movies that can help with your company's client onboarding, employee training, customer education and anything that requires appealing and compelling content. You need to access the Synthesia.io website, and it will take care of providing performers, cameras and audio equipment for your video generating ease and excellence.
Do you Know How Synthesia Creates AI-powered Videos?
Benefits of Synthesia:
Helps you save time and money
Produces high-definition videos
Offers 24/7 live chat support
Allows you to select your language, voice, and accent
For more information, continue reading…
Synthesis's API connectivity also enables you to automatically make videos. This is advantageous when you need to produce videos for your company's services and products. It can also help you design a portfolio that is specific to your client. For example, you can create an employee onboarding video as well as create a thank you video for your client's customers.
You don't need an editing studio, expensive equipment, or a high-end video editing program to design a video. All you need is Synthesia. Actors, cameras, and microphones are no longer required! You can produce high quality AI-enabled videos in over 50 languages just by adding text with Synthesia.
Video creation is a time consuming and costly procedure. Capturing the learner's attention can be challenging. Synthesia allows you to make professionally designed and synthesised videos in minutes without any technological expertise on your part. You can make high-quality promotional videos that are unique and catch people's attention fast and effortlessly. While creating a single video can usually take around 3 to 6 hours, Synthesia can enable you to create videos in 15 minutes or less.
Now that you have been introduced to Synthesia, let's look at its benefits and drawbacks.
The Benefits and Drawbacks of Synthesia
Benefits of Synthesia
Synthesia helps you save time and money by empowering you to create high quality videos without the need for a studio, actors, video recording or audio recording equipment.
Creating a video with Synthesia does not require any prior knowledge on video production. You can choose an avatar, write a script, customise the background and language and allow Synthesia to process your design and generate your video.
Synthesia can produce high-definition videos that last up to 30 minutes.
Synthesia allows you to select your language, voice, and accent. It supports over 40 languages and can produce engaging videos that cater to a global audience.
Synthesia offers its own playlist that enables you to add any track to your video as the background music.
Synthesia can also be used as a 24/7 live chat support for you customers.
You can export videos generated using Synthesia to an LMS (Learning Management System).
Synthesia can be used to match recordings of your own voice with your video.
Drawbacks of Synthesia
Synthesia prohibits the use of their videos with built-in avatars of popular advertisements and paid promotions.
Synthesia can't compete with videos produced by professionals who have spent years refining their skills.
The advantages of this video editing tool outnumber its disadvantages. Synthesia aids in the generation of excellent videos and it does so by also saving you time and money.
Parting Thoughts
Synthesia makes it simple for everyone to create on-demand videos. Videos generated by Synthesia can be used as microlearning bytes for learners to refresh their knowledge throughout their learning journey. Contrary to popular belief, microlearning does not have to be restricted to videos. It's more than just a collection of selected content presented in small bite-sized chunks. Do you want to discover more about what microlearning is and what it isn't, as well as its primary benefits and the different types of microlearning assets? If you do, then download the free eBook titled "Where Does Microlearning Fit in Your Learning Strategy?" to learn more.