6 Compelling Reasons to Develop eLearning Content in HTML5
This blog explains the reasons to develop online learning CONTENT in HTML5.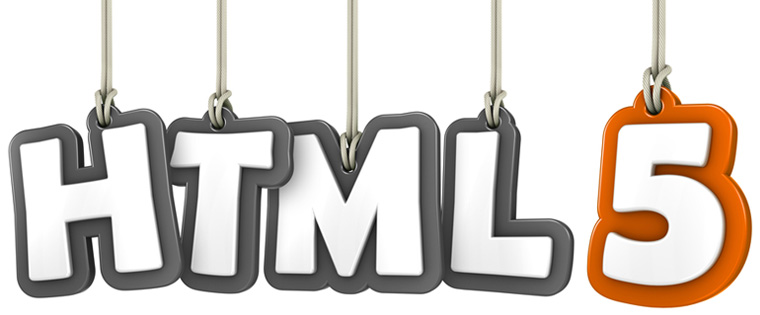 The number of employees accessing e-learning content from mobile devices is growing rapidly. As popular mobile devices don't support Flash, it's inevitable to look for alternative solutions that work universally, irrespective of devices, operating systems, and web browsers.
Fast forward to a few years, and the perfect alternative came into the world in the form of HTML5, replacing Flash. This trend in technology brought dramatic changes in the eLearning domain and augmented the possibility of reaching a wider audience and made learning truly on-the-go. Are you still looking for reasons to know why you need to develop eLearning content in HTML5?
Here are six reasons you can't ignore.
1. Multiple Browser Support without Additional Plug-ins
If you develop eLearning content in HTML5, you can directly view the course in all browsers, without the extra effort of downloading additional plug-ins. You don't have this facility in Flash-based courses. You would need a Flash player or extra plug-ins to view the content in browsers and you have to update them every time there is a new version.
HTML5 can be accessed directly from any web browser by comprehending the programming code. From Internet Explorer, to Chrome, Safari, Firefox, Opera, or whatever browser you name, they are compatible with HTML5. This helps your employees take online courses across various platforms.
Want to migrate from Flash to HTML5? Here is a checklist.
2. More Functionality
When HTML5 programming was in its nascent stage, it supported only some basic functions. But, that's not the case now. Now, HTML5 can support various interactions and has become self-sufficient as a native technology.
HTML5 also supports the offline storage of data. Your employees/learners can download and save the online courses when Internet connection is available and access them later according to their convenience.
Need assistance in converting from Flash to HTML5? Do it like a pro with Articulate Storyline.
3. Automatic Updates
Users won't receive HTML update notifications. Whenever a new version comes, that can be updated in the programming itself. This avoids the headache of updating to newer versions frequently. The web applications developed in HTML versions get automatic updates, so users needn't worry about latest versions, because they are automatically directed to the latest, without any manual updates.
4. Cross-Device Compatibility
Your learners can view the content developed in HTML5 on desktops, laptops, iPads/tablets, and smartphones, irrespective of the screen size. The smart meta-tags in HTML5 help you optimize your online courses for smartphones. Different mobile operating systems such as Android, iOS, Windows, and Blackberry also support HTML5. This uniformity reduces the cost of developing native apps and saves your time and efforts.
5. Easy Customization
No doubt eLearning courses developed in Flash are highly interactive, you can bring the same dynamism to HTML5 too. Customization is easy in HTML5, without the access limitations you face in Flash. E-learning developers can customize the flow of learning content using the viewing panel and by making changes to the code. These easy customizations in HTML5 help you deploy your eLearning courses rapidly.
6. Seamless Integration of Multimedia
Videos added to your HTML5 based eLearning course can be viewed directly on any web browser or any device, without third party extensions. You don't need any proprietary player to play the video or audio files in the online course developed in HTML5. This also facilitates the search for video and audio presentations in browsers. Integrating multimedia into your e-learning course enhances learners' engagement and offers a comprehensive learning experience.
I hope these reasons give you an idea of why develop your eLearning content in HTML5. If you have legacy courses in Flash, don't worry, you can easily convert them to HTML5.