Rapid eLearning: Update Online Training Content in Quick Time
Rapidly-changing knowledge requires training to be updated rapidly as well. Can Rapid eLearning development help us do that?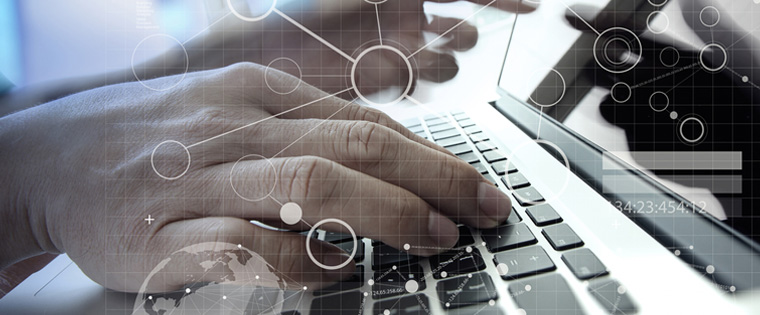 The exponential rise of global corporations has led to fierce global competition. A company that wants to monopolize its market must be able to provide its customers with their most current needs which, in turn, change constantly to keep up with technological advancements. A workforce can stay 'current' only if it is provided with 'current' knowledge – in terms of skills, processes, technological advancements, and other factors that influence the success and profitability of their company.
Thanks to rapid eLearning, this is no problem at all. But to fully appreciate the advantages of rapid eLearning in terms of course updates, it's important to first understand how and where traditional eLearning falls behind.
The problems associated with maintaining up-to-date knowledge with traditional eLearning development
E-learning has helped companies in training their globally-dispersed, super-busy, and unconnected workforce. But the problems associated with staying 'current' are only a shade lighter than those faced by their traditional counterparts. Here are some of the challenges faced by traditional eLearning:
Traditional eLearning authoring tools are complicated and difficult to use. Unless an organization has a team that is trained in using these tools, changes and updates cannot be made in-house, and will have to be outsourced to an eLearning vendor.
Traditional eLearning updates, take time. This is again because the authoring tools themselves are complicated and require a lot of backend programming and reprogramming when content is updated. Also, the courses are outsourced – time consuming again if the company must research on vendors and find one that understands and suits its requirements. This vendor must then be able to deliver the courses on time. Vendors would also require access to the original source files to make the required updates.
Updating content is expensive because updates cannot be made in-house. The exact cost would depend on how much content needs to be updated. Sometimes updates could run into pages, taking up the costs with each page. Text, graphics, audio, and video would incur additional costs. Assessments that needs updating will again incur costs.
Compatibility of courses is an issue. Updated courses must be compatible with the system it runs on. It must also be compatible with eLearning standards. This again takes time to get done.
In a world where time and knowledge translate to money, it's important that up-to-date knowledge gets out on time.
When updates are required urgently, and traditional e-learning does NOT suffice
When an organization undergoes change, employees must be made aware of new policies. New hire trainings must be updated. Old employees must be updated of these changes through their current courses.
Organizations must comply to the rules set by regulatory bodies – especially important in industries such as pharmaceuticals, oil and natural gas, finance, and healthcare.
When processes change, it becomes necessary to keep employees updated of the same.
When new products are added, or existing products are updated, sales professionals will need to be updated with more information than what potential clients can gather from the Internet.
When pretest and post-test skills remain unchanged, it signifies that the current training is ineffective and that it's time to make changes to the existing content.
When the design of a course is not engaging enough and does not motivate employees to undergo or complete training, it becomes necessary to make design updates that are motivational and engaging.
With new technical advancements, changes must be made to the content. For example, if an organization wants to switch from online learning to mobile learning, changes must be made so that mobile devices can accommodate existing courses.
When current content becomes irrelevant and outdated, courses must be updated immediately.
Rapid eLearning Development – The Solution to Rapid Change
Rapid eLearning development – is the rapid development of online content, with the help of rapid authoring tools. When content changes rapidly, nothing beats rapid eLearning development; traditional classroom course development and traditional eLearning are left far behind. The advantages of rapid eLearning don't end with the ability to quickly update content. Here's how it benefits training managers.
If you are a training manager who is constantly challenged with getting updated content out – on time, and within a budget, rapid eLearning development is your solution.
Rapid eLearning development is quick, and courses are easy to maintain. It reduces development time by more than 40%. A course that would take months to develop, can be developed in weeks. Updates can be done even more quickly.
Rapid eLearning tools are easy to use and have been designed to help users use them with ease. They do not require any prior programming skills – which means that anyone can quickly master the use of these tools, and a specialized group of programmers is not required. Courses can also be packaged to fit eLearning standards.
Content can be updated in-house because they are simple to use and do not require any specialized programming skills; this again reduces time that would otherwise be wasted in outsourcing.
Companies that have dedicated programmers to update eLearning, can now better utilize their specialized in-house resources, as even a training manager or SME can use these tools with ease.
Rapid eLearning is cost effective in many ways. Updates do not have to be outsourced; the tools are effective and save development time; courses can be rolled out on time to help employees find a renewed and increased level of productivity. A marked increase in ROI is another critical cost benefit.
Rapid authoring tools have a library of readymade templates, assessments, and interactivities, that make updates easy and quick.
Rapid e-learning development can keep up with the changing needs of the times, and is the only way that organizations can keep up with the continuous change in needs, demands, technological advancements, and competition. So, if you want to move from traditional eLearning to rapid eLearning, or even move from classroom training to online learning – through rapid eLearning development, you can do all this and more, rapidly.