Too Little Time to Develop E-learning? Go for Rapid Development!
This blog will talk about the four common e-learning challengescompanies face when they want to implement e-learning.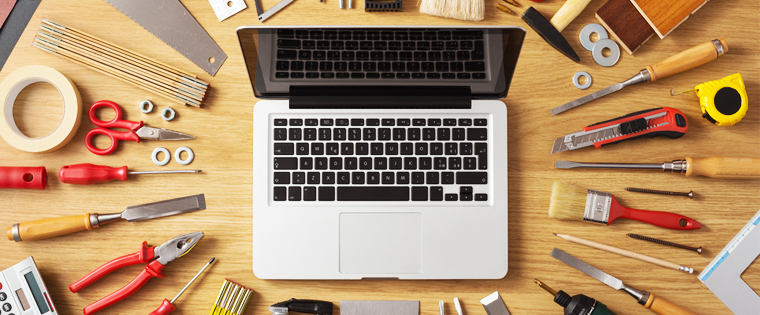 A traditional online learning development project can take several months. Projects that require extensive simulations, or any end-to-end e-learning development for that matter, usually take time. From framing the right learning objectives to ensuring the course has a good look and feel (visual design), everything translates into more time and planning. In a traditional setting, you can afford to spend time developing the right online learning with the intended objectives.
But what do you do when you are hard pressed for time? When you have to get that e-learning course not in months, but weeks. This is a challenge organizations all over the world face today. When they have a real and immediate training challenge to be addressed, most of them opt for rapid development tools.
Rapid development "gets the job done faster". But to be honest, it's more than just the 'time' it takes to craft e-learning courses. Apart from having a less turnaround time, rapid development is about using smart, sophisticated tools/software to craft e-learning courses swiftly, without compromising on quality.
"But there must be a catch! I have seen people spending heavily on their e-learning. How can rapid e-learning help me deliver more effective online learning for less?"
No catch whatsoever. There are three ways in which rapid e-learning can deliver more for less:
1. Lower cost of development
Rapid e-learning development costs almost 50% less than traditional, bespoke e-learning development.
2. Increased speed of delivery
Shorter projects = lower internal costs for training managers
Speed is of the essence today, and rapid authoring tools make it possible to develop and deliver e-learning in a fraction of time needed for custom e-learning.
3. Lower ongoing maintenance cost
Rapid development tools and their ease of use mean your internal staff can update content quickly and cost-effectively, without having to go back to the vendor.
But how does development happen "rapidly"?
To understand this, let's look at the workflow of a typical rapid development process:
Day 1: Client provides the inputs and source materials, often called the Storyboard(along with detailed notes to developers), and audio recordings and animations to the project manager.
Day 2: The project manager shares the schedule of the project, kicking off the meeting with the development team. The team goes through the inputs and gets their doubts clarified before going ahead with the development.
Day 3-6:The development team works on the graphics, animations, and synchronizes audio files with the course content, using the storyboard as the blueprint.
Day 7: The Alpha version of the course is released to the client for any feedback.
Day 8: If there's no feedback to be implemented, and the client gives a green signal, the final version (Alpha Gold) is released.(Note: If the client asks for an AICC- or SCORM-compliant course, the testing for tracking through the LMS is carried out.)
Day 9: The final course is released.
As you can see, a rapid development process usually takes between 10 and 15 days, and the turnaround time of an e-learning project following a rapid process is very less.
Authoring tools such as Articulate Storyline(read a case study), Adobe Captivate, and Lectora Inspire make it easier for non-technical people to author online learning courses rapidly.
Articulate Storyline, for example,
Has some default in-built features such as character packs, an asset library, and templates which allow users to develop rapidly.
Has a simple GUI which makes things easier for the end users.
Mostly supports "drag and drop" functionality which helps any layperson work with it seamlessly.
Allows you to publish course output in HTML5 format with the click of a button. This output is compatible with iPads, iPhones, and Android devices, solving the problem of delivering courses to "multi-device" learners.
Same is the case with Adobe Captivate and Lectora, which are packed with features. Developers can make use of Captivate to create assessments and software simulations (for enterprises), or use Lectora(some examples) to develop dynamic videos and Flash content as well as transform your e-learning to HTML5 for mobile delivery.
Here's an informative presentation on rapid development tools.
Although tools are important, the people and the process dictate the e-learning development process. Rapid development cycles can be compressed if you have the right people for the job, with the right skills, and streamlined processes that allow decisions to be made quickly. When combined with careful planning and learner experience in mind, rapid e-learning produces great, cost-effective results in a short span of time.
Rapid development of e-learning is both a time and money-saving alternative to traditional, bespoke e-learning development. But many authoring tools out there can do the job for you.