Rapid Authoring Tools: A Boon for E-learning
Rapid authoring tools are an indispensable part of e-learning industry that help to create unique and impressive content.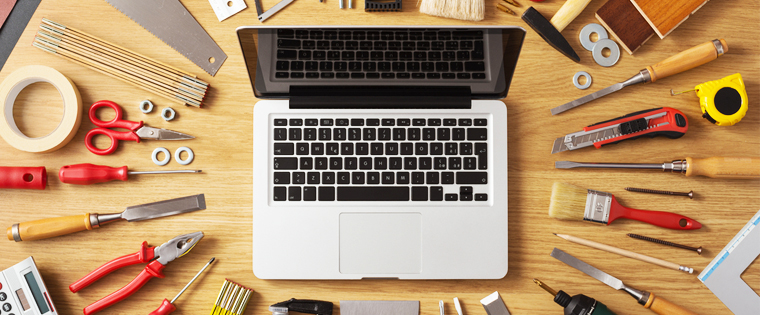 Rapid Authoring Tools are used to create courses from scratch. E-learning professionals use these rapid authoring tools to create impressive and interactive courses. The word 'rapid' suggests the development of e-learning course can be quickly done using these tools.
When it comes to designing e-learning courses, 'time' is one of the main factors to consider. A traditional development process of designing an e-learning course may take several months, with complexities at every step. But, with the advent of these rapid authoring tools, this developmental process has fastened up to address all your immediate training needs.
Some of the popular authoring tools that are used widely are – Adobe Captivate 9, Articulate Storyline 360, Lectora Inspire, iSpring, Articulate Studio 13, Articulate Presenter, Elucidat, ITy Studio, Gomo Learning, Easygenerator, Adapt Authoring Tool, Branch Track, etc.
Why are authoring tools becoming so popular?
The use of authoring tools has been growing over the past decade. Many companies now look forward to buying good authoring tools or hiring the right e-learning vendors who can address the frequent training needs of organizations.
These are the reasons for authoring tools to become so popular
Rapid Development of e-Learning Courses
You would be surprised to know that by using authoring tools you can cut down at least 40% of time needed to develop the same course, traditionally. Developing an e-learning course has always been highly time consuming, with a lot of complexities.
By using rapid authoring tools, you can now develop a 30-minute e-learning course in about 4 to 5 weeks, which otherwise would have taken several months. Thus, authoring tools have become an indispensable part of the e-learning industry.
Increased ROI on Training Programs
By using these tools, the number of man-hours required have come down substantially. As a result, the training costs also come down to as much as 50% lesser than the cost involved in developing the same course traditionally. So, it would not be wrong to say that the entire process of e-learning development has become cost effective.
Mobile-Friendly Courses
Authoring tools can easily publish courses in the HTML5 format which is mobile-friendly, and this is a big plus point of using these tools. Earlier, FLASH was popularly used as a tool to develop e-learning content which is not compatible on HTML5, so mobile-friendly courses could not be developed.
Instructionally Sound Courses
Authoring tools encourage the participation of Subject Matter Experts (SMEs) and Instructional Designers (IDs), as there is no programming knowledge needed to design the course. There is ready availability of templates that are user-friendly and streamline the content to make it more systematic. Hence, it is easier for instructors and SMEs to execute what they visualize for the course, instead of getting it done through programmers, which could dilute the effectiveness of the content.
Course Updates are Easy
The courses need to be updated regularly to reflect changes in the content and meet the current needs of the organizations. Authoring tools make updating courses very easy and convenient.
Good to Go in the First Go
Even professionals who are freshers with no prior designing experience find it very easy to design content on these tools. Right in the first handling of these tools you can come up with creative unique content to impress your target audience.
Make Use of Existing Content
Developing new images, presentations, graphics, text, etc. can be really time consuming. How about modifying the existing ones to give you what you need exactly? That's exactly what these authoring tools do, they modify the existing content to make it useful. And, that's how the entire process of e-learning development gets quicker.
Example: If a trainer has good existing PowerPoint slides, they can be used to create e-learning courses using rapid authoring tools such as Articulate Presenter and iSpring.
Usability on Multiple Platforms
E-learning content built using these authoring tools can be accessed anytime and on any device of your choice like smartphones, tablets, computers, laptops, etc. These authoring tools are also getting quickly updated to keep pace with new technological modifications on the electronic devices.
It is no wonder that these authoring tools are crucial tools in the e-learning industry. Today, no e-learning expert can think of designing any content without using rapid authoring tools. However, you need to make the right choice of the authoring tool, based on your specific learning needs.