How You Can Harness M-Learning To Train Remote Workforce
Check this post to know how to impart effective training to workforce in remote areas, through mobile learning.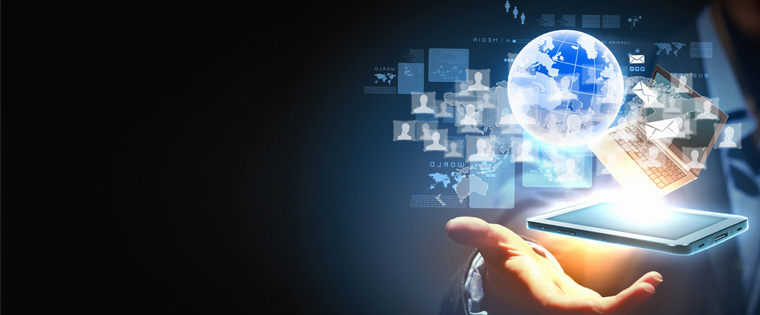 Bob is the training manager of a large oil and gas company. Recently, he was assigned the task of training his workforce, on oil-rig safety, in a remote part of Azerbaijan. Bob accomplished the task successfully and was congratulated by his boss.
What was the secret of Bob's success? How was he able to impart the required knowledge and skills to his people in remote areas, effectively? Well, he harnessed the full potential of mobiles to train his learners.
Why is mobile learning ideal for training staff members in remote areas?
You can deliver high-quality training to remote workforce, in an affordable manner, using mobile devices. The mobile learning medium reduces the need for the workforce to attend classroom sessions, traveling long distances. Learners can access courses anytime, anywhere, conveniently, on their smartphones and/or tablets, without interruptions to their work. Furthermore, mobile learning courses are instructor-independent, which means that you don't have to spend money on hiring trainers. All these factors make training very cost-effective.
How to make the best use of mobile learning for training employees in far-flung places
You need to focus on two key aspects to leverage the full potential of the mobile device, for training your remote staff.
1. Plan for the mobile learning program effectively
As with any mobile learning initiative, your attempts to deliver training on the smartphones and tablets of your employees in far-flung areas must be preceded by proper planning. Here are some important aspects you need to consider when you plan your learning initiative:
Identification of training needs
You need to determine what your people need to learn, understand their time constraints, and determine the learning outcomes. For instance, your sales staff or service technicians working in remote areas may need to be trained on your new product within a week. Or, your technical workforce on an oil rig needs to complete training on a complex piece of mining equipment in a month. Based on the learning needs and the time available, you must determine how mobile learning needs to be used. More about this in a moment.
Formulation of the right strategy
Mobile learning can be used in a number of ways, such as the following:
Aid classroom training
Be part of online training through multiple devices
Provide performance support
Be used to assess learners
Staying on with the example of training sales and service personnel in far-flung areas, you can use mobile learning as a "standalone" training format to educate staff members on product features.
On the other hand, if you need to train your people on a complex piece of equipment, you may have to blend mobile learning with the traditional brick and mortar training format. A workshop can be held, say for about three days, to explain the working of the product. Then, mobile learning can be used to reinforce the learning in the workshop and provide just-in-time (JIT) knowledge support at work.
Choose the right mobile learning format to deliver the training
The choice of the right mobile learning format needs to be guided by the learning content you intend to deliver. For instance, if you want to train remote sales staff on products, you can go in for bite-sized learning modules, each covering a specific benefit of the product. Likewise, you can use mobile-compatible courses containing tables to help salespersons compare products easily.
However, if you need to reinforce the learning imparted in classroom training sessions that explain the working of a machine, animated video-based learning modules are the best option. It is better to keep learning videos short. This is because learners in far-flung areas could experience problems downloading lengthy videos due to bandwidth issues.
2. Use the right technologies to deliver learning
The use of the right learning technologies goes a long way in training workforce in remote areas using mobile devices. As we have seen earlier, most remote areas have poor connectivity, and bandwidth problems can be a barrier to the effective delivery of learning content. Learners can be frustrated if the mobile learning resources do not load fast.
One way to overcome this problem is using native mobile apps to deliver the training materials. Native mobile apps 'sit' on the mobile device and can be used, even when Internet connectivity is intermittent. On the flip side, native mobile apps are platform-specific. For example, native mobile apps, developed for the Android operating system do not run on iPhones or Windows-based mobile devices.
You also need to use the right technology to track the learning activities of your remote workforce. xAPI, also known as Tin Can API, can be used for this purpose. This learning technology standard can be used to track mobile learning activities, even without a continuous connection to the Internet.
Effective use of the mobile learning format goes a long way in imparting good training to workforce in remote areas. Follow the tips listed above to impart the winning training to your people in far-flung areas.