Digital Learning – Revolutionizing Healthcare Training in India
Check this blog to know why online learning or digital learning solutions are ideal to train India's healthcare workforce.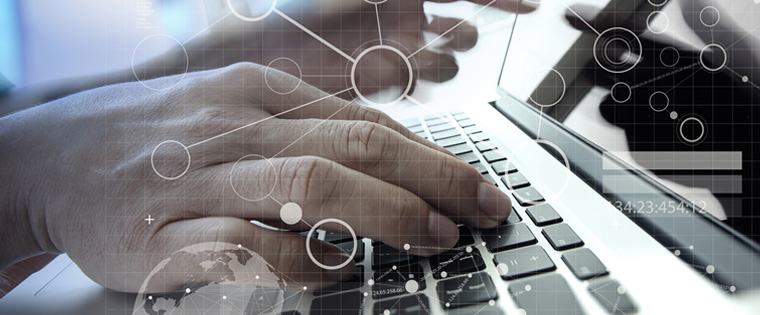 The Indian healthcare sector is growing at a feverish pace. A study revealed that the size of the South Asian nation's healthcare industry is expected to touch the $280 billion mark, by 2020, up from $45 billion in 2008, recording a compound annual growth rate of 16.5%, during the twelve-year period. Various factors such as increased foreign direct investment and government spending are playing a key role in the growth of the sector.
One of the key challenges faced by this vital, fast-growing sector of the Indian economy is the lack of skilled manpower. There is an acute shortage of qualified healthcare professionals in the country. The number of paramedics and medical technologists is inadequate to meet the growing healthcare needs of India's populace.
How can you overcome this problem? What does it take to equip the nation's healthcare workforce with the required knowledge and skills? The solution lies in adopting digital learning methodologies. Let us see how.
The web-based learning medium helps train people in remote parts of the country
It is well-said that India lives in its villages. Nearly 70% of the country's population lives in rural areas, and therefore it is no surprise that a vast majority of primary healthcare centers (PHCs) are located in these places. The number of professionals working in these centers runs into hundreds of thousands, and training them in a classroom setting is fraught with enormous logistical and financial challenges.
You can use mobile-compatible online learning programs to overcome challenges and train the employees of primary healthcare centers in villages effectively, as mobile phones have become ubiquitous in most parts of rural India. It's a good idea to use native apps, which "sit" on the mobile device, for this purpose. These mobile applications go a long way in tackling connectivity problems in the nation's villages, enabling hassle-free training of the rural healthcare workforce.
The online learning format is more effective than the classroom training medium
Many training professionals in the Indian healthcare sector believe that the instructor-led training format is more effective than e-learning. They consider web-based learning methodologies to be inferior to the classroom training medium, as the former provide little scope for interaction with the trainer.
However, various studies conducted by reputed organizations indicate that this notion is wrong. A report published by the World Health Organization reveals that digital learning programs have the same levels of efficacy as instructor-led sessions. Well-designed online courses use learning interactivities efficiently to ensure high levels of learner engagement.
The delivery of web-based learning costs lesser than training workforce in a classroom
It is a well-known fact that training managers in the Indian healthcare sector (or for that matter in most developing counties) often grapple with low budgets. This is compelling L&D professionals to go for affordable modes of learning.
E-learning is the perfect solution to meet the growing training needs of the Indian healthcare sector, in a cost-effective manner. Studies by IBM show that for every one dollar invested on online learning, organizations can get $30 in productivity. No wonder, the training medium is a boon to cash-starved L&D departments of the country's healthcare organizations.
The possibility of imparting continuous training effectively
Every year, many new developments occur in the world of medicine, and it is important that healthcare professionals keep themselves abreast of the developments. Unfortunately, most of these people have busy schedules, and as a result, cannot attend continued education programs in a classroom setting.
The web-based learning medium is the perfect solution to this problem. E-learning materials can be accessed anytime, anywhere, and this allows workforce to chalk out their own convenient learning schedules, without disruptions to their work.
The facility to tie training with job performance
We all know that the goal of training is to enhance job performance. All organizations wish to measure the success of their training programs in improving the performance of their people on the job, and those in the healthcare sector are no exception.
The online learning medium can be used to establish a correlation between training and actual performance of the workforce, thanks to a revolutionary learning technology called xAPI. The API uses a format called Activity streams, which effectively captures a learner's learning activities as well as his activities in the organization. This helps determine the impact of training on the performance of the employee. For instance, consider the following activity stream, of Cardiologist Larry:
Completed the e-learning module " Principles of Defibrillation"
Performed defibrillation in a simulated environment
Defibrillated successfully 6 out of 12 times
From the above activity stream, it could be identified that Larry had a success rate of 50%. These activity streams could be used to calculate the ROI on corporate learning, by measuring the efficiency of training programs.
We thus see that the digital learning medium helps impart good training to people in the healthcare sector, in a cost-effective manner. How do you intend to train your people online? We'd love to know.