Five Ways Mobile Learning Can Be a Boon For Healthcare Sales Professionals
This blog explains how mobile learning can be useful in five ways to healthcare sales professionals.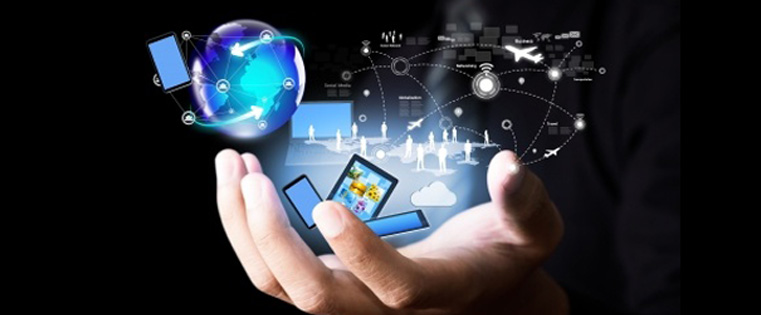 Sales force in the healthcare sector – whether pharma sales representatives or medical equipment sales professionals – run around doctors, multispecialty hospitals, and other medical agencies. They need to multitask – be aware of relevant regulatory laws, have extensive knowledge of their drugs and equipment, be knowledgeable of competing products, and be able to answer doctors' queries effectively.
In this context, let's see five ways mobile learning can be used to train healthcare sales professionals.
1) Mobile Learning for Training Reinforcement
A Sales Performance International (SPI) report says half of instructor-led (ILT) sales training content is lost around five weeks, and 84% after three months of the session. If this is the case, you need to train your sales teams at intervals of five weeks or 90 days. Training sales teams in classrooms will cost you millions of dollars and several productive business days. Doing this repetitively won't be feasible for organizations.
As a training manager in the healthcare sector, you can effectively reinforce sales training through mobile devices. Through mobile-compatible learning courses, healthcare sales professionals can receive effective training reinforcement. Mobile capsules can contain the highlights of ILT sessions so that sales teams can access them whenever needed.
In this age of knowledge explosion, customers expect sales professionals to be more knowledgeable than themselves. Customized sales training modules, compatible with iPads, tablets, and smartphones can effectively meet the growing needs of the sales force in the healthcare sector.
Mobile learning modules can also refresh conversational and negotiation skills taught in ILT sessions. Catalogs of medicines and medical equipment can be made available through mobile-friendly courses for the on-the-go sales force.
2) Microlearning for Performance Support
Performance support, crucial information at the moment of need, and real time learning are important for sales teams in the healthcare sector. Microlearning modules delivered through mobile devices play a key role in training sales teams. A pharma sales representative waiting to meet the doctor can glance through a drug's features, benefits, and unique selling points on his mobile. If the doctor asks for any statistics, he can check his mobile for the necessary details.
Microlearning modules can also be in the form of video snippets – 2 to 3 minutes long – so that your sales personnel can grasp key points easily.
Infographic flashcards in mobiles will also help reps recall important snippets of information.
3) Mobile Videos for Demonstrations
Mobile videos help sales professionals in the healthcare sector demonstrate the installation, usage and other aspects of medical equipment to prospects.
For example, a sales executive can show prospects a short video on using a digital glucometer, on his mobile. A medical equipment sales representative can demonstrate how to install/assemble and use operation theater beds, ICU ceiling supply units, surgical lamps, electrosurgical generators, etc., in multispecialty hospitals.
4) Mobile Apps
Pharma sales representatives need to be acquainted with federal regulatory laws, to avoid legal risks when selling their drugs. Often, remembering these laws, rules, and sections can become a challenge. Creating a repository of relevant laws and policies in a mobile application can come in handy for travelling sales teams.
Infographic flashcards in mobiles also help reps access these regulatory laws just-in-time.
5) Mobile Forums and Messaging Apps for Collaborative Learning
Sales force in the healthcare sector can use mobile forums to exchange views, ideas, start, and participate in discussions so that they can learn from each other. Creating a mobile forum can be ideal to avoid security breaches and ensure data privacy. Most companies create groups using mobile messaging apps to trigger collaborative learning amongst their sales teams. You can use WhatsApp, Viber, SnapChat, TalkRay, etc. to create a platform to discuss the situations and challenges your sales force faces in its daily routine.
An eye for detail is a must in healthcare because it is intricately linked to peoples' lives. Minor mistakes can have alarming consequences. Training your on-the-go sales teams continuously is therefore crucial. Training them through mobile devices does that effectively.
Hope you liked the post. Have something to say? Do share your views.