Use Microlearning in Your Sales Training Blend for Enhanced Benefits
Check this blog to learn how including microlearning can help you improve your blended learning initiative for sales training.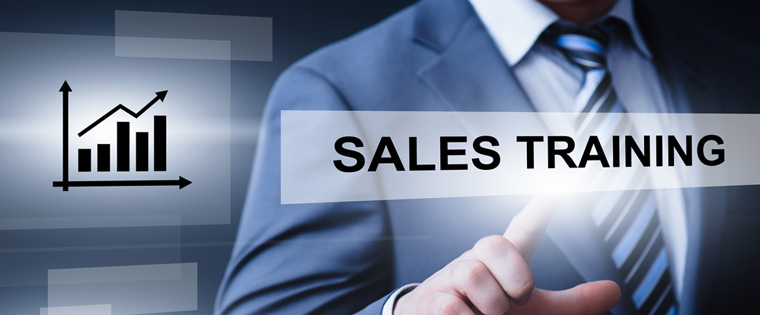 When it comes to sales training, every manager would like his sales personnel to remember and apply what was taught in the training sessions to bring in more customers and increase sales for a positive impact on the bottom-line. But the sad fact is, it is impossible for salespeople to remember and apply everything they learn in the training. Sales trainers look for solutions that make learning stick and enable learners to apply them when necessary.
What is the solution? Did we hear you say microlearning? Yes it is. But you simply cannot deliver a whole sales training session using microlearning. You need to use a blended strategy for it to be effective. A mix of instructor-led training, online courses, and microlearning interventions can be a powerful training method for your sales team.
Classroom or online courses can be intensive sessions where trainees learn about products, imbibe sales skills, and learn how to handle various types of customers. After this, microlearning modules on important aspects can be delivered to trainees at regular intervals on their mobile devices. This will jog their memory and act as ready reference whenever they need to recall information or refresh their knowledge.
Microlearning doesn't have to be used only after an ILT or online training session. They can be used for pre-classroom training activities to revise and evaluate the knowledge of trainees. This helps the trainer identify the knowledge and skill gaps and tailor a suitable training program. Trainees can assess what they know and what they need to learn.
Different Formats for Different Purposes
Fortunately, microlearning assets come in various formats to help with the varied training requirements for your salespeople. During a training session, micro videos are ideal for teaching learners about a product. These videos that are not more than 3-5 minutes, can highlight the features of a product or be used for a pre-classroom activity which will highlight what the learner can expect from the training. Learner retention is better through videos because information is presented in the form of visuals, and for the trainer, videos are easy to create and update.
Scenarios are a great way to teach salespersons negotiation skills and ways to deal with different customers. For instance, scenario-based videos can be created for pharma sales reps where they meet doctors who ask different questions about the product or a scenario where a car salesperson is asked questions about the different features of a model.
For pre-classroom, microlearning modules in the form of infographics can help learners brush up the aspects of a product. Flipbooks can help them learn about the various aspects of a product. Flashcards can help them recall certain terminologies. Micro videos can be an effective way to reinforce knowledge for post-classroom training. After a session on negotiation skills, learners can access a microlearning video on the same subject two weeks later, to refresh their knowledge and connect to the topic.
Microlearning is useful for just-in-time support as well. Salespersons who are always on the go, need information that can be accessed anytime and anywhere. Micro modules can be accessed at the point of need, when they have a doubt about the features of a product, need a checklist on the dos and don'ts before performing a task, or require quick tips on dealing with a particular client.
Benefits of Including Microlearning in Blended Learning
The advantages of using microlearning for your sales team are many. Their format is mobile-friendly; this in turn makes it easily accessible to your trainees who can access it as per their convenience. They can refer them on their smartphones and tablets, which leads to better completion rates. The varied formats of microlearning make it engaging for learners who find the information interesting and applicable, making it effective to retain new skills.
For training managers, the short format allows for quick updates because product and service offerings keep changing. With engaging assessments in microlearning, managers can have real time access to training results and plan subsequent training programs.
Microlearning can be an important value addition to your sales training program because of the various benefits it brings. Make an effort to include it in your training arsenal to reap its benefits.