A Sales Streak through Online Training? Really??
Selling isn't easy! Can online training work for sales skills? Here's a formula to improve selling skills through online training.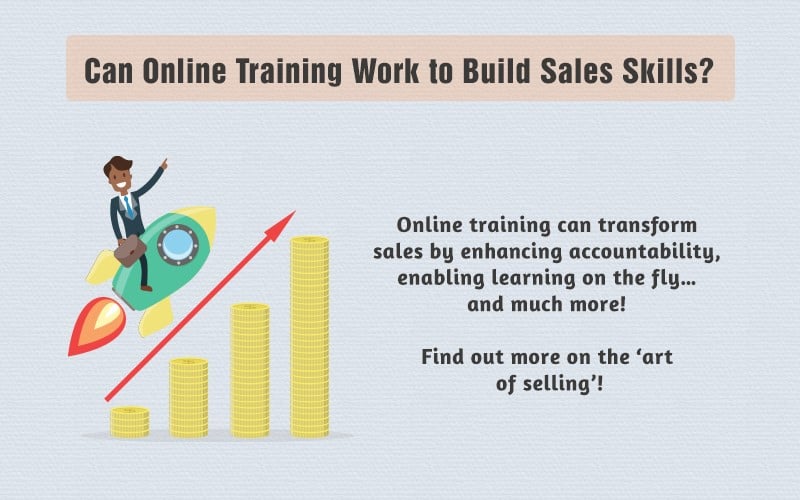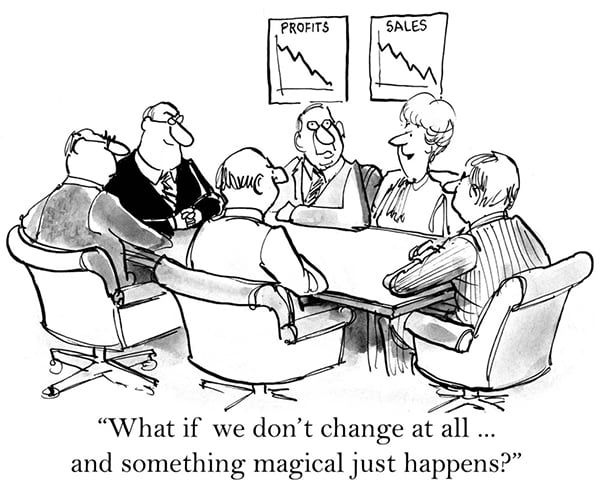 Do you want to increase your sales? I sure do, and I'm sure everyone in any business wants to increase theirs! Will online training work for sales? Let's find out!
Growing up, I often heard that sales is the lifeblood of any business. Years of handling key roles at the workplace and working closely with sales and marketing teams has brought it home to me that sales is really that crucial factor that decides whether an organization stays in or goes out of business.
Selling is both a science and an art, and it isn't easy! Sales professionals are not born with great selling skills, nor can they develop them overnight. Though these skills are developed over time with experience and extensive practice, training can surely spark an effective sales streak.
The Current State of Sales Training
Did you know that investing in sales training has helped 42% of organizations meet their sales goals? (Source: ATD article).
Most organizations continue to use the classroom for their sales training. But traditional training methods alone may not be enough for the modern sales professional – selling today is more difficult and much more complex than it was 5 years ago. Does this mean that you need to switch to a completely online training program for your sales teams to sell more?
Let's be realistic. While online training or eLearning can work wonderfully well in imparting conceptual and product knowledge, and in educating sales professionals on the processes of sales and selling methods, the fact is that training on communication and behavioral skills (an integral part of sales training) is best dealt with in the classroom. That said, online sales training can definitely spark an effective sales streak in your sales teams. How does it do that? Find out the answer in what I call the 'perfect formula' to improve selling skills.
Mastering the Art of Selling through Online Training
Online training can transform sales by:
Increasing accountability
Enabling learning on the fly
Facilitating customization
Enhancing learning retention
Ensuring consistency and quality
The Formula to Improve Selling Skills through Online Training
Our formula for online sales training can help:
1. Increase Accountability
According to an ATD article, a major challenge that continues to plague sales training is the lack of accountability in sales personnel in applying the skills acquired during training. And in many organizations, this has resulted in an inability to tie sales training to increased sales.
With online training, learners are automatically encouraged to take charge of their learning and be accountable for completing training. But in what other ways does eLearning enhance accountability in sales professionals?
Like I mentioned earlier, effective selling skills need extensive practice, and this can be provided through online sales simulations and scenarios. And when it's done online, it's easier to track learners' progress and provide personalized feedback. These simulations mirror real-world experiences that sales professionals are taken through, to understand how to apply what they've learned to their work.
2. Enable Learning on the Fly
We're all aware that the very first conversation between a sales professional and a prospect can either make or break the sale, and that effective sales training can help your sales team close more sales. But can we afford to put sales teams through months of rigorous classroom training? Even if we do blow our training budgets to provide world-class onsite training that goes on for months, how much of it will learners finally remember and apply to their jobs?
Convincing busy sales professionals to participate in lengthy training programs is not a viable option as:
Their job often demands that they spend most of their time outside office
Some of them work at remote locations
Online learning that's based on engaging instructional design strategies and accessible on-demand can help sales teams learn more effectively, even outside the boundaries of the office.
For example, making product training available online enables sales teams to quickly look up information they need before they make that important sales pitch.
3. Facilitate Customization
For global organizations with their sales networks spread across the world, a one-size-fits-all kind of sales training may not work. While it's true that sales teams will need to be trained on the company's products/services irrespective of location, the process of selling may vary by country or even region.
What works in one country may not work in another. So, customization becomes crucial in sales training.
Sales training programs need to be customized according to the cultural differences across countries. Agreed that you can have different instructors who can customize the training delivery according to the country, but imagine doing this every time a set of new hires joins the sales team.
A case in example is the hierarchical management structure followed in China. This can create barriers in selling when sales teams are trying to sell to decision makers in supervisory positions. On the other hand, this may not be a problem when imparting training to sales professionals in the United States or Europe.
Online training that delivers customized sales training is a much cheaper option than customized instructor-led training. Customization can make your sales training:
Applicable to the real-world
Achieve sales goals
Gain learner buy-in
Additionally, you can also get the online sales training solutions translated and localized to make them more relevant to learners.
4. Enhance Learning Retention
Even a world-class classroom sales training program cannot guarantee that your sales team is going to remember and effectively apply all that's been taught. Let's not forget that the 'forgetting curve' is a reality and there's a need to continuously reinforce training.
You can maximize learning effectiveness by opting for online training strategies such as microlearning – providing training in the form of small learning nuggets. The effective use of online quizzes and games will also help increase knowledge retention and learner engagement.
5. Ensure Consistency and Quality
While we know how important it is to follow a consistent process to design and deliver a quality product, we often tend to overlook this in the sales process – because selling is not as tangible as creating a product. Many a time I've seen sales teams show up to a sales call unprepared, relying entirely on their conversational skills to crack a deal. While this may work sometimes, consistent sales would require consistent training.
Train your sales force to say the right thing at the right time and watch your sales numbers go up. Online training has opened up a world of possibilities. The same information can be delivered to different sales teams across the world, at their 'moment-of-need', on their mobile devices. What this also means is that you need to invest less to get your sales team up the learning curve.
It's a Wrap
One quality that I've noticed in successful sales professionals is their curiosity to learn. So, if you're looking to master the art of selling, make learning a part of your everyday routine. And what better way than an engaging online training module that you can quickly access with a tap on your smart phone or a swipe on your iPad?
The key to master the 'art of selling' is to follow the 80/20 rule. Spend 20% of your time in training and use the remaining 80% time to practice your selling skills. Goes without saying that it's easier to mirror the real world through online training and use it effectively to practice selling skills. Online training does offer scope for improvement and repeated practice – bridging the gap between theory and practice.
While online training does offer a formula for sales training, it would be an exaggeration to say that a completely online sales training program will help you master the art of selling – You do need the classroom too!
An optimal training solution that can transform your sales results would be to blend both classroom and online training. That way you get the best of both worlds. What do you think? Let us know through the Comments section.
If you're planning to get started with microlearning, check out this eBook for the advantages that microlearning can offer your on-the-move sales team.