How Online Corporate Training Can Improve Product Knowledge Training
Product training enhances employee skills. Here's how online courses accelerate learning curve and improve product knowledge.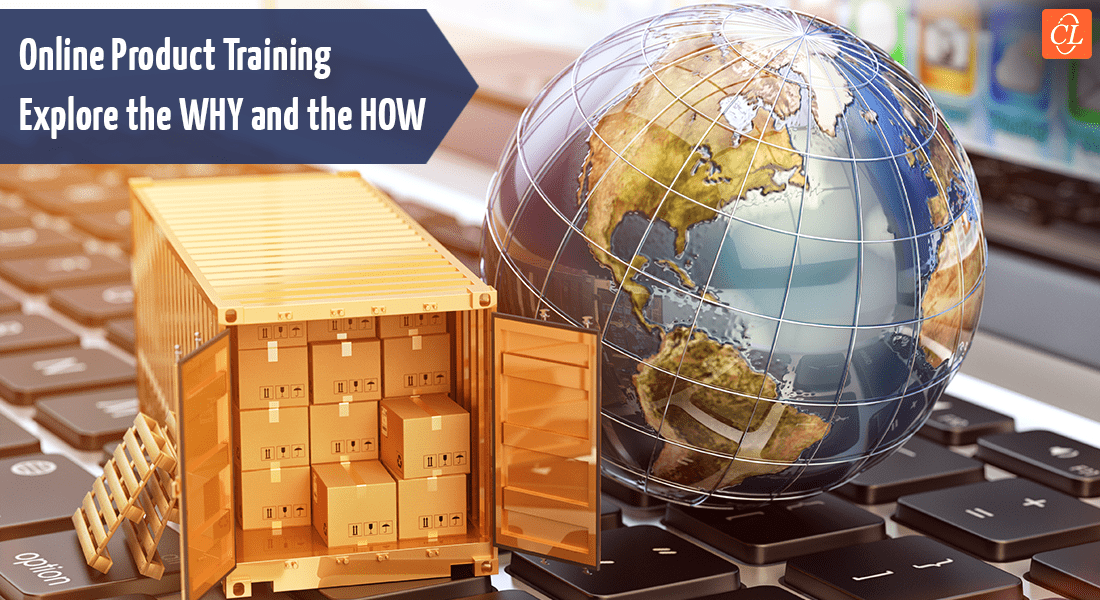 Product training is one of the most important corporate training programs developed by businesses in every industry and niche. At its core, this training serves three crucial purposes – to help employees develop a deep understanding of their organization's value offerings , adapt according to new products, services, and channels, as well as evolving consumer behavior and to sell more and achieve the desired target.
Product Training Helps Employees Gain the Expertise They Need to Carry Out Their Roles Efficiently
Some Key Benefits of Product Training:
Better Customer Support and Experience
Smoother Onboarding
Improved Brand Image
However, product knowledge training can be incredibly challenging and costly, especially in large organizations with complex product portfolios. Online training offers a more cost-effective alternative to traditional classroom onboarding and mock-sales sessions in this scenario.
With the right tools and strategies, organizations can adopt digital forms of continuous learning to transform employees into product experts who can answer customer queries in real time, demonstrate product benefits, negotiate deals, and help prospects get the most value from your offerings.
In this post, we'll briefly discuss the importance of product knowledge training and share five ways online training can boost your digital or blended program's learning outcomes.
The Importance of Product Training
Modern consumers have access to more information than their traditional counterparts. Therefore, researching information related to products and services has become a popular practice in the digital-first economy. Therefore, modern salespeople need to be more knowledgeable, proactive, and flexible than ever before.
Here, product training can help employees gain the expertise they need to carry out their roles efficiently. However, there's more to training than simply memorizing product features, functions, or specifications since this information won't always be enough to prompt buyers to purchase.
Instead, product knowledge training is about helping employees understand the benefits of the products on offer in context with the brand's vision, mission, and value propositions. Here are some of the key benefits:
1. Better Customer Support & Experience
Improving your team's product knowledge with regular training improves their information retention and recall. With advanced knowledge related to products and services, they can answer customer queries faster and solve common problems more efficiently.
When the team is well-equipped with product knowledge, it improves the overall customer experience. In many cases, it can be the difference between a sale and a no-sale.
2. Smoother Onboarding
Product training is an essential aspect of employee onboarding processes. It reduces the time required for new employees to settle into their new environments and gain sufficient information related to products and services to engage customers.
3. Improved Brand Image
The difference between a good salesman and an average one is how much they understand your brand as a whole, not just the products. With proper product training, they can understand why your product stands out from the rest, the company's target market, channels, etc. For example, focusing on small details, such as picking the right time to call a particular customer, can result in a positive outcome.
As a result, customers can perceive your brand as one that takes time to learn about its target audiences' personas.
How Online Training Can Improve Product Knowledge Training
Here are five ways online training can improve your product knowledge training's learning outcomes and return on investment (ROI):
1. Flexible Schedules and Better Time Management
One of the most important benefits of online training is flexibility. Learners can access eLearning courses or participate in digital training sessions anywhere, anytime, using any supported device with a good internet connection.
For instance, instructors can hold virtual instructor-led training (VILT) sessions via Zoom, EdApp, Cloudshare, Vedamo, Webex, or similar software during less-busy hours or graveyard shifts. Also, since the sales representatives are mostly on the field it is convenient to train them online. With this option, learners don't have to physically attend training sessions and disrupt their routine.
Similarly, organizations offering eLearning courses can prompt employees to pick their learning schedules and make them more accountable for their training and personal development.
2. Just-In-Time Accessibility
Online training with microlearning courses enables L&D teams to implement a just-in-time approach to product knowledge training. Using content, such as short how-to videos, interactive eBooks, infographics, podcasts, and more, they can break down training content into manageable chunks for easy access.
Breaking down training content can reduce and potentially eliminate the need for product information memorization since it allows teams to access what they need on-demand. Moreover, microlearning content is far more engaging than long training sessions filled with yawns and snooze-fests.
L&D teams can employ popular authoring tools, such as Adobe Captivate, isEasy, iSpring, Articulate Storyline, , etc., to create short courses, animated explainer videos, gamified quizzes, and so much more.
3. Customization and Scalability
In the post-pandemic age, many forward-thinking organizations understand that a one-size-fits-all training approach or strategy doesn't work for everyone. Every employee or department is different. Therefore, L&D teams need to personalize training to meet different roles, goals, capabilities, and timelines.
Online training via eLearning courses can be customized in content, duration, and complexity to offer different variations for different employees. Also, since the models differ, prices differ we need customized courses for the learners these customized courses can be developed with eLearning. For instance, businesses operating in different countries or regions can refine their courses according to location, culture, languages, and other essential demographic and psychographic factors.
Customization also enhances scalability as it enables organizations to develop employees in multiple departments in a single timeframe. Customization isn't possible in traditional training environments for several reasons, such as limited seating capacity, lack of budget, and routine disruptions that can impact the workflow.
4. Enables Blended Learning
To benefit from both online and offline training, many modern organizations are implementing a hybrid corporate training strategy. To make the transition easier, businesses aiming to adapt and enhance their employees' product knowledge can progressively implement digital courses or sessions. Additionally, they can engage in face-to-face conversation to discuss some important topics and hold classroom training sessions to allay the learners' doubts.
With a blended approach, you'll keep your employees always engaged and provide them with flexible learning environments incorporating formats that suit their learning needs and preferences.
5. Relatively More Cost-Effective
Online learning is relatively more cost-effective compared to traditional in-person training sessions. Organizations can curb the need to rent meeting spaces and equipment, arrange transport and accommodation, and bear productivity losses due to routine disruptions by opting for VILT sessions.
Moreover, eLearning can take cost reductions one step further by eliminating the need to hire an instructor to deliver the training content. Furthermore, creating a rich and flexible learning experience can accelerate the learning curve and offer a greater ROI.
From a development perspective, online training via eLearning courses have enhanced utility as the courses can be used to train multiple batches of employees that are dispersed across various locations.
Bottom Line
We have shared 5 ways online training can boost product training. With this information, you can better decide whether transitioning your product knowledge training to a digital environment is a viable organization for your organization.
Developing and implementing an online training strategy can be challenging, especially if you lack the right expertise for the task. In such cases, eLearning vendors and corporate training specialists help businesses adopt the right tools and solutions for a faster, smoother, and more successful transition. Here's a handy guide that will take you through the different tips on how to select the right eLearning vendor to outsource your eLearning development.