4 Effective Learning Delivery Formats for Product Training
Almost all organizations that have products to sell, recognize the need for efficient product training. There are effective eLearning formats that can efficiently deliver product training programs. In this blog, I will list four types of formats that can be used for effective product training.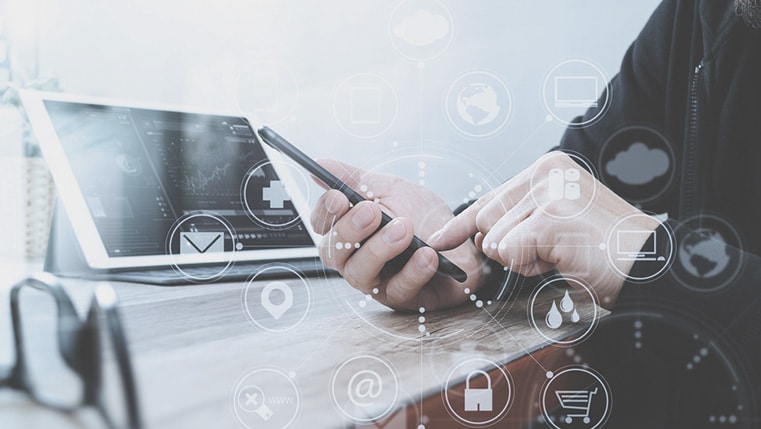 In the current scenario, where any kind of information is available off the net, why is it important to develop product training programs? Well, products are unique and specific to each organization. And in today's competitive landscape, organizations thrive through the successful, speedy launch of new products and services. Therefore, it is critical to market new products and services to survive and succeed. But for that, sales reps have to be trained on the products offered by the company.

Learning Formats for Effective Product Training
Effective product training is always required to train sales reps on a product's value proposition. Traditional classroom training is not always feasible, especially in organizations with globally dispersed sales teams. Here are some formats that are effective in delivering product training.
Microlearning modules
Explainer videos
Gamified courses
Infographics
Another challenge organizations face is the compressed life cycles of most products. Training on products is expected to be rolled out even before the product hits the market. Therefore, it not viable to apprise reps and distributors of this knowledge on the product or service through traditional classroom training. This is especially true when it comes to training a globally dispersed workforce.
Organizations have sales manuals or guides for their salespeople, but usually salespeople have no time to go through these detailed docs. So, there is a need for well-developed and comprehensive product training solutions.
Therefore, it becomes absolutely necessary to develop effective product training programs to equip consumers and reps with the skills required to make optimal use of the product. When reps are trained well on products, they can communicate their value proposition effectively to close deals better. But how can training be delivered to them effectively? There are effective eLearning formats that can efficiently deliver product training programs. In this blog, I will list four learning formats that can be used for effective product training.
1. Microlearning Modules
Instead of dumping content in long courses, you could chunk content into bite-sized nuggets. Each nugget could serve as a module per product or service. When information is given in micro nuggets, learners are better able to process and retain information. And when you limit each nugget to a single topic, you can prevent cognitive overload. Each module should ideally be for about 10 minutes max.
Here is a scenario of how we helped a client with microlearning modules. The client, a giant in the pharmaceutical sector, had to train their non-medical sales reps on selling medicines to doctors. We developed micro-modules to help these reps brush-up their knowledge of the company's products. They could easily access the learning nuggets and explain the unique benefits of the product, using their tablets and mobiles. This approach acted as a refresher, helping sales reps present the specifications better.
2. Explainer Videos
Quite often, salespeople, especially those in the B2B sector, approach potential customers with demos to explain their products better. For such instances, you can use animated or explainer videos that demonstrate products in an effective and efficient way.
Consider this scenario, David, a senior salesperson of an organization that sells medical equipment, approached a hospital's Inventory head, to sell his firm's automatic beds. To put his proposal across, David showed a video, demonstrating the working of the automatic bed, and its benefits for patients. The Inventory head was impressed with the product and considered choosing David's firm to procure automatic beds. The Inventory head was convinced only because he could view how the automatic beds could actually benefit the patients.
3. Gamified Modules
In the era of Crashlands and Pokemon Go, it is no wonder that games can enthuse the current generation. Similarly, millennial sales reps expect learning to be just as fun. With gamified learning modules, learning is continuous and learners are engaged. They are better able to practice through playing, while at the same time gaining knowledge. Games foster a sense of competition among learners that motivate them to outdo each other.
A furniture manufacturing major wanted to develop a gamified module to train its sales reps across 3 regions, on the top 26 products of the company. We developed a gamified course, with scores and a timer that motivated learners to recognize the key products. The player had to recognize the brand, category, and the product name for each of the pictures displayed. Based on the responses, the players were given scores. By the end of the game, the player was familiar with the products, brands, and their categories. This helped the players know the key products and their specifications, through a fun method.
4. Infographics
Infographics are a combination of text and visuals that make online learning highly effective. The required information can be presented in a crisp manner, making learning relevant and to the point. Also, infographics can be accessed hassle-free on mobiles and tablets.
We developed a microlearning course for one of our clients in shoe manufacturing. We designed one part of the course in an infographic format. The motive was to educate sales reps at the shop to greet customers. Learners were taken through an infographic that gave them tips on how they could enhance the shopping experience of the customers.
When sales reps are effectively trained, they are in a better position to close deals and benefit the company. The online formats mentioned in this blog will surely help you train your reps in an effective manner. Do share your thoughts on the various types that you used in your organization.