4 Effective Ways E-learning Can Meet the Training Needs of the Manufacturing Industry
This blog talks about ways e-learning can meet the training needs of the manufacturing industry.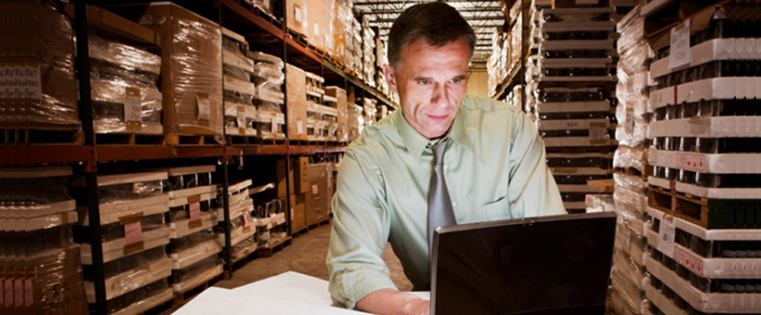 The manufacturing industry, like other industries has challenges to contend with. One of them is the lack of skilled workers to perform multiple tasks. Another challenge is the high rate of employee turnover, which calls for new hire training on a frequent basis. Industries with a wide range of products will have to provide instant performance support to employees and need to update them on products as soon as they are rolled out. Another challenge is to create timely awareness on compliance and safety requirements.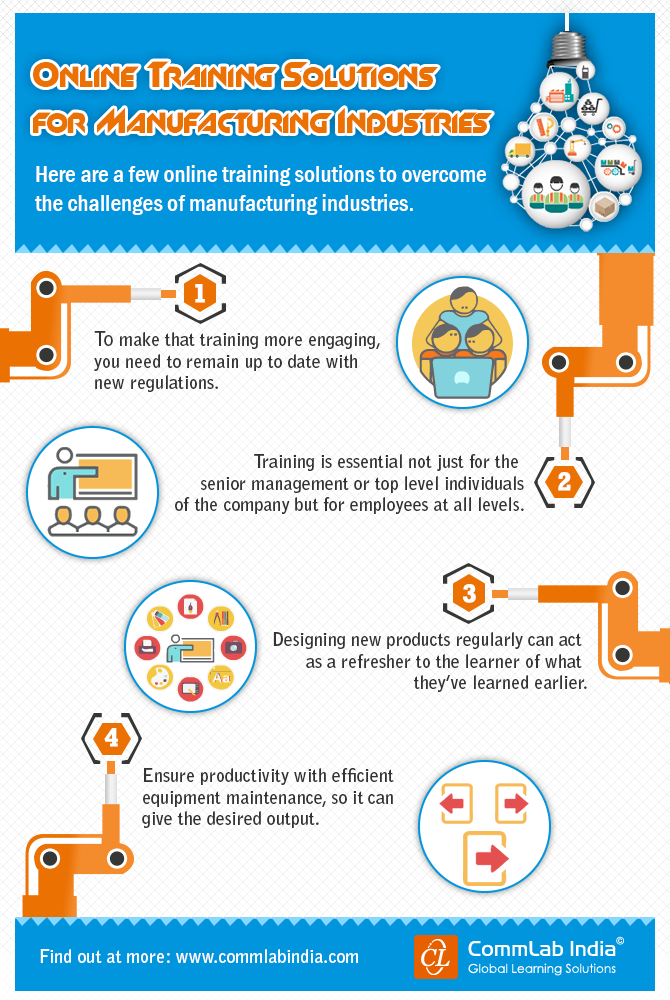 A solution to these challenges is to implement e-learning for manufacturing industry training, which while being cost-effective, can bring other benefits that include:
Training employees on specific skills
Training employees at diverse locations, simultaneously
Updating training content when required
Providing options such as mobile learning, microlearning, or videos to offer performance support
Ability to deliver, track, and evaluate learning
E-learning Adoption in Manufacturing Sector: Challenges and Solutions
Read further to know how e-learning can specifically meet each of the learning challenges in the manufacturing industry mentioned above.
1. Skills Training
Closing the skills gap can be done effectively with e-learning. E-learning can help teach multiple skills to employees so that they become more competent in their jobs. While being cost-effective, because of reduced trainer and travel costs, online learning also provides convenience and flexibility to learners to learn at their pace and out of working hours. It is easier to update courses whenever there is a change in the content.
However some skills cannot be taught through e-learning; for this blended learning would be a better option where online learning can be combined with on-the-job training and classroom sessions to help employees learn skills. For instance, if employees have to be taught how to use a new machine, classroom training can help them learn about its parts and how it works, while actual demonstrations on how to operate it can be developed as videos that can be delivered on mobile devices which employees can access whenever they are in doubt.
New hires can be trained on the skills required for the job through a blended learning strategy. After the initial classroom sessions, you can train them through e-learning with work-related scenarios.
2. Performance Support
When new products are rolled out, your employees have to know how to operate the product or know the features of the product to sell it to customers. This is where performance support is crucial. E-learning delivered as microlearning modules, makes it easy for employees to access them at the point of need. This can be in the form of videos, interactive PDFs, or infographics.
For employees who have to operate complex machinery, e-learning can provide the required help. While ILT sessions can teach them how to operate the machine, videos and simulations can be delivered online where they can practice the steps required to operate the machines, while microlearning modules can provide references whenever needed.
3. Update Employees on New Regulations
The manufacturing industry is usually regulated by rules and regulations and it is important that employees are aware of them and comply so that there is no trouble. These rules and regulations are updated frequently. So training on these rules is mandatory. This can be made interesting by delivering this content as e-learning modules.
Courses can be created for different groups of employees with e-learning. The senior management might just need an overview of the rules while those in the operations team will require a more in-depth coaching on the rules. Online learning can cater to different levels; learners can access modules that address their needs instead of going through the whole course. This also saves the cost of creating separate e-learning courses for each level.
4. Meet Compliance Requirements
As mentioned earlier, the manufacturing industry is highly regulated and there is a need to comply with rules and regulations. Failing to do so will have a negative impact on the company's reputation and may even lead to litigation issues. Compliance training can be effective with e-learning. Scenarios and case studies make the training engaging. Scenarios help learners learn from their mistakes, while case studies build awareness of the consequences of not complying with the laws. Tools such as Articulate Storyline make it easy to build scenarios for your courses.

E-learning can provide solutions to the many challenges in training employees of the manufacturing industry. It can help bridge employee skill gaps and provide flexibility, despite tight production schedules. It can make new hire training interesting and build operational efficiencies, whilst ensuring the workforce complies with rules and regulations. E-learning is a cost-effective way to train and is flexible enough to be blended with other training methods for better impact.