Legacy course conversion: The What, the Why, and the How
Know the ins and outs of legacy course conversion.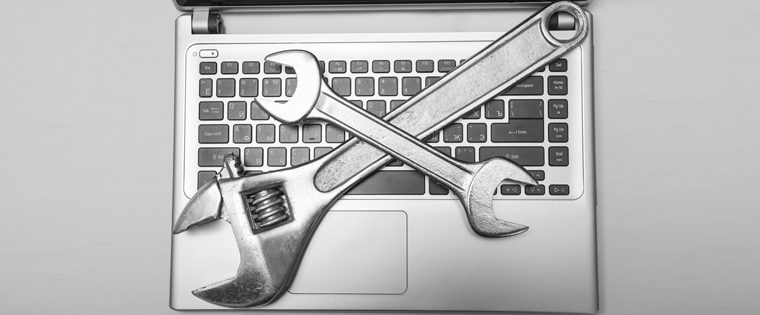 The e-learning industry has come a long way from its inception around 1990. When this industry was in its adolescence, there was no powerful software to assist developers in creating a course. Hence, developers had to start from the very scratch to build a course. Using programming languages, they had to define each and every element associated with the course. An e-learning course developed from the ground up using Flash, Dreamweaver, XML/HTML, JavaScript and very early versions of rapid authoring tools can be termed as legacy e-learning courses.
But soon things started changing with the introduction of remote devices. Mobile technology was on the rise. Unlike computers, mobile devices were unleashed with a free rein. They not only came with different operating systems but also in a wide array of screen sizes.
E-learning developers faced a new challenge as their courses were not fully compatible with mobile devices. Flash and other technologies weren't simply advanced to handle this massive inflow of different screen sizes and operating systems. This forced developers to create courses for individual devices or device class. But as the number of mobile devices increased further, it was clear that this approach is no longer feasible.
No matter which technology is used, it takes considerable time and effort to develop an e-learning course. Not to mention the high cost involved. Although legacy courses have been rendered technologically obsolete, their content might still be top notch and very much relevant for current training needs.
A legacy course has already been in circulation for quite some time, making it a tried and tested way of delivering the training topic. Hence, instead of junking old legacy courses you should convert them to HTML5 or responsive design so that they are at par with the recently developed courses.
Below are some advantages of converting a legacy course into HTML5 or responsive design:
Converting the course makes them fully compatible with every possible mobile and computer device out there. There is no need to create different versions of courses for individual devices.
When you make your old course responsive, it becomes very easy to update and maintain it, since it can be managed from a single point through a Learning Management System.
When you choose to convert, you can still retain some of the interactive elements present in the original, without any prior coding experience.
Making a course responsive eases the entire authoring process as you have to develop just once and publish. This has a significant reduction in cost and development time.
Want to more about this? Get detailed reasons to convert legacy courses in this blog.
So, how do you ensure that you convert your legacy courses into a responsive format or HTML5 efficiently? Below are some of the steps that you can follow to achieve a flawless conversion:
Organize your courses
As you are dealing with old courses, the first order of business should be to gather all the source files and segregate the courses according to their build. You also need to gather media and supporting files so that nothing is left out. Then proceed to segregate courses based on the topic, and also based on the level of instructional design applied to the courses. This simple exercise will help you get streamlined throughout the entire conversion process and give you a clear picture of the requirements that lie ahead.
Choose the right team and tool
After evaluating your requirements, decide whether you want to convert the courses in-house or outsource it to a vendor. Taking help of e-learning experts is generally a good idea as they have the necessary experience and expertise to deal with all the technicalities of conversion. In either case, you need to select the right authoring tool that can convert courses as per your need. Consider factors like multimedia elements, HTML5 or responsive output and ease of use to make this choice.
Revamp your design
Converting your course gives you good scope to polish your course design and learning experience. Some Flash animations in legacy courses do not work on mobile devices. Hence, these can be converted into videos. You can also use inbuilt interactive templates in authoring tools to save a lot of time and increase the value of your design at the same time.
Do proper testing before uploading the course
Once the entire conversion process is completed, perform extensive tests on the course to ensure that they work well across all devices. Any glitches or inconsistencies that might have occurred will be caught and fixed before the course is rolled out to the masses.
So give your legacy courses a new lease of life and ensure they are available across multiple devices to today's tech-savvy employees.