Six Points of Comparison – Captivate 9 vs. Lectora 17
Find the key points of comparison between Lectora 17 and Captivate 9 in this blog.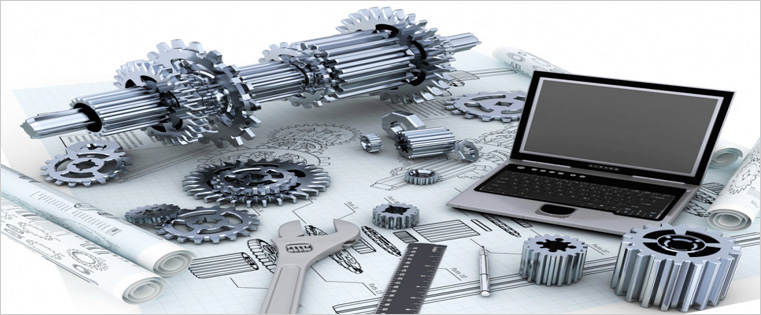 When it comes to selecting an authoring tool to develop a course, e-learning developers often face a dilemma. Today's authoring tools have competitive features, can create courses at almost the same speed, and are equally priced. The differences are so minute that making a choice can be difficult.
The task will become easy if you know the features of every tool in detail. This will not only help you make a comparison between the tools, but also help you decide which one will best suit your design needs.
In this blog, we will compare the latest versions of two authoring tools – Lectora Inspire 17 and Adobe Captivate 9. The comparison does not intend to say one tool is better than the other because both tools are suitable for responsive design and their features make them complete authoring tools.
As a company with over 16 years of experience in creating custom e-learning courses, we have catered to customers with diverse demands. We choose tools or a combination of tools that will closely meet our clients' needs. Similarly, you need to select the tool based on your learning needs.
This blog will compare the tools on 6 factors to help you choose based on the criteria you have in mind.
1. Ease of use
When we look at the ease of use of these two tools, Captivate 9 is intuitive, including its user interface which makes it easy for you to have control over each aspect of course design. The screen casting feature in Captivate is user-friendly. You can create online product demonstrations, tutorials, and videos, straight on the screen.
Lectora 17 is less user-friendly, but the new feature to create scenarios called Branch Track makes it easy to develop scenarios. The other feature, Seamless Play simplifies the use of page narration and videos on mobile devices.
2. Responsive course design
When it comes to responsive course design (RCD), Lectora 17 has enhanced features which help create device-agnostic courses. In this version, existing titles can be converted to RCD where you can make design-specific adjustments to suit the device. The new feature will help the course fit any mobile device.
Another exciting feature is the RCD device inheritance feature. With this, anything that is developed on the Desktop view will be inherited to the tablet, and anything developed on the tablet will be inherited to the mobile. This feature saves development time.
As for Adobe Captivate 9, it comes with a host of features that support responsive design. Adobe Captivate Draft is a free iPad app that can convert your storyboard into a fully interactive online course.
You can create a complete interactive course with branching scenarios and other multimedia elements. This feature helps you create courses on the go, on the iPad, and share them with online collaborators.
Another feature is the device aware delivery which allows the creation of just one master course that can be adapted to any device. There is no need to design a separate course for the tablet, phone, and laptop.
3. Section 508 compliance
Lectora maintains its reputation of being the best tool when you want to create Section 508 or WCAG compliant courses. The Branch Track feature helps create branching scenarios that are 508 compliant.
Captivate 9 also helps create courses that meet accessibility standards. Creating simulations that are accessible is easy with options such as descriptions, options, and keyboard shortcuts.
4. Animations
Captivate 9 is the better option to develop animations because it comes with an asset store of more than 25,000 free assets using which you can create responsive games, layouts, and animations that can be accessed on any device.
Captivate also offers more options for animations such as rotate and crop, gradients, and drop shadows.
Lectora lags a little when it comes to animations; however, it has 2000 built-in online course development assets that have layouts for specific devices. These can be customized based on your needs. Snagit 13 included in Lectora 17 makes capturing and editing images easy and you have options to add highlights, shadows, and other effects to your images.
5. Interactivities
For interactivities, both tools are equally good. The advanced versions of Camtasia and Snagit, added to Lectora 17 help create interactive learning, video-based learning, video tutorials, and simulation-based learning, and modules for mobile learning.
This tool allows you to add synchronized audio, and zoom or pan effects to the video. It helps include screen recordings and videos in e-learning courses, record and add narratives and music, and create interactive videos with quizzes.
Captivate also offers a range of multimedia tools to enhance interactivities in online courses. These tools can help in HD screen capture, screen casting, audio synchronization and scenario branching. They also offer pan and zoom support and text–to-speech capabilities.
6. Quizzes
As with interactivities, both tools are equally placed when it comes to quizzes. However, Lectora is a clear winner because it has more options for actions and variables in quizzes.
Captivate offers limited question options, but you can take advantage of its HTML5 support to deliver quizzes across all devices.
This is a concise comparison of these two tools; here is a table that summarizes the differences.
Lectora 17 vs. Captivate 9
Features
Lectora Inspire 17
Adobe Captivate 9
Ease of use
Non-intuitive
Intuitive
Responsive course design
Device inheritance feature
Adobe Captivate draft

Device aware delivery

ADA compliance
Offers more options
Offers fewer options
Animations
Limited options
Asset media library of 25,000 e-learning elements
Interactivities
The addition of Camtasia and Snagit enhances interactivities
Offers multimedia tools to create a wide range of interactivities
Quizzes
Offers better options
Offers fewer options
It is difficult to decide which tool is the best because both of them are competent enough to help you create good e-learning courses.
As mentioned in the beginning, you need to find the right match for your needs. This will be easy if you know exactly what you want and apply that criteria to the tools you are considering to find the best one that will match your needs.