Lectora Inspire: The Ideal Tool to Convert PPTs to HTML5
Check this post to know why Lectora Inspire is the ideal tool to convert PowerPoint files into online courses, in the HTML5 format.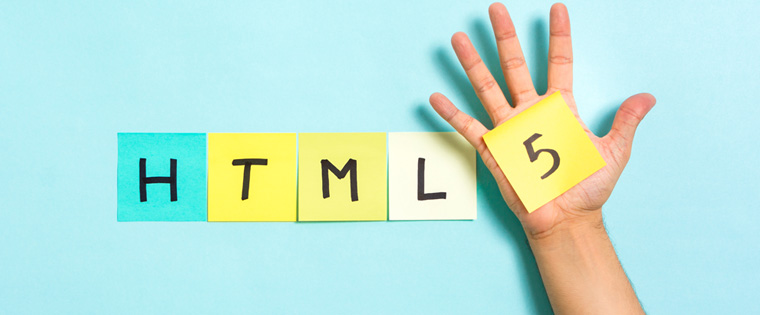 Jim is the product training manger of a large insurance company. Over the years, his company has developed hundreds of PowerPoint presentations for classroom training sessions. Recently, the organization adopted online learning and put Jim in charge of converting these learning resources in PPT format into effective e-learning courses.
Nathan is the compliance training manager of a multinational medical devices manufacturing company. For years, the company trained its staff on regulatory norms in instructor-led training programs and created a repository of learning materials in PowerPoint. A few months ago, the company decided to shift its compliance training programs online. Nathan was asked to transform the PPT resources into effective web-based courses.
Jim and Nathan are not alone. Many in the L&D fraternity need to meet similar requirements. PowerPoint is a widely used tool in trainer-led sessions, and the number of organizations intending to move their learning programs online is growing with each passing day. Several organizations are converting their PPT learning resources into e-learning courses in the HTML5 format. This is because HTML5 content is mobile-friendly and can be accessed seamlessly on any device.
Do you too intend to convert your PowerPoint material into high-quality HTML5-based online learning resources? You need to choose a good rapid authoring tool to perform the conversion effectively.
One of the most widely used tools for converting PPT resources into HTML5-based e-learning courses is Lectora Inspire. Today, we will look at the features of this powerful rapid e-learning development software that facilitate the effective conversion of PowerPoint decks into the HTML5 format.
1. Enables High Quality Video-based Learning
Videos are inarguably the most popular media format. Video-based lessons help learners connect instantly with the learning content. They engage learners effectively and help them retain information longer. Several organizations are incorporating learning videos when they convert their PowerPoint resources into the HTML5 format.
You can deliver high quality training videos to your learners using Lectora Inspire. The rapid e-learning development software allows online course developers to maintain the aspect ratio of videos, when they are compressed. This goes a long way in delivering good viewing experiences on mobile devices, even when videos in the HTML5 courses are re-sized.
2. Provides Good Support To Scaled Vector Graphics (SVGs)
It is a well-known fact that graphics play a very important role in enhancing the effectiveness of online courses. Many e-learning developers are adding SVGs to classroom presentations, when they convert PPTs into HTML5-based courses. This is because HTML5 courses are primarily used on mobile devices, and SVGs are displayed very effectively on these devices.
Lectora Inspire provides excellent support to SVGs, and this goes a long way in rendering the visual content effectively on "mobile" screens.
3. Allows the Incorporation of Branched Learning Scenarios
A branched learning scenario is an interactive learning element that presents the learner a problem, which can be tackled in multiple ways, and challenges him to choose one of the ways to resolve the problem. As the learner makes a decision, a new challenge is presented to him, and based on how he reacts to the challenge, further challenges are presented to him.
Branched learning scenarios help learners understand the consequences of their actions and new challenges that arise as a result of those actions. They are useful tools to impart good training on sales and compliance aspects, and many companies add branched scenarios to PPT learning resources on these topics when they convert the latter into online courses.
You can make the best use of branched scenarios in your HTML5-based course, using Lectora Inspire. The rapid authoring tool allows you to seamlessly import and edit branched scenario-based learning content. Lectora Inspire also allows you to track your learners' decisions and their scores, across multiple devices.
4. Facilitates the Seamless Addition of Assessments to PowerPoint Presentations
Rarely will you find assessments in PowerPoint resources used in classrooms. This is because most trainers question learners orally during a learning session. When you convert a PPT resource into an e-learning course, you need to make sure that assessments are added to the course to evaluate learners' comprehension of the subject and measure the achievement of the learning objectives.
You can add assessments easily to your e-learning course using Lectora Inspire. The latest version of this tool, Lectora Inspire 17 enables you to import questions into your web-based course using a comma-separated value (CSV) file with a single click. It's as simple as that.
You can enable effective online learning on multiple devices by converting your PowerPoint learning resources into e-learning courses in the HTML5 format. Unleash the power of Lectora Inspire to transform PPT training materials into winning technology-based learning resources.