Lectora 17 – What We Love and What We Don't
Lectora 17 has many features that make it a favorite of learning designers. Sharing our experience with this tool and what we love and do not.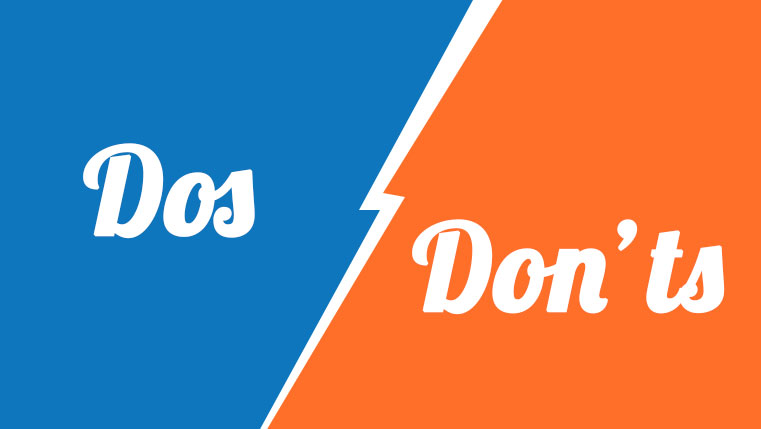 Lectora 17 is a versatile authoring tool that is a favorite of e-learning developers. Our experience of working with this tool has given us a fair idea of the advantages and challenges in working with this tool. Here is our take on what we love about Lectora 17 and what we don't.
What We Like
1. Responsive Course Design
Responsive course design is the order of the day, keeping up with the demands of employees to access e-learning anytime, anywhere, and on any device. The responsive course design feature in Lectora requires the creation of a single desktop version of the course which can be later adapted to various device types – laptop, tablet, or smartphone. You can then make further custom adjustments to get the perfect view in different devices.
We like the device inheritance feature in the tool that makes it easy to make changes in the course. Any change that is made on the desktop will be inherited in all the devices the course can be accessed on. This cuts development time by more than half, saving both time and money in the process.
2. Integration with BranchTrack
Creating scenario-based learning is easy with Lectora's BranchTrack tool. Lectora's partnership with BranchTrack allows developers to create and edit scenarios in BranchTrack and import them to the course. This feature helps build branching scenarios and navigation automatically.
The library of characters and backgrounds helps create new scenarios quickly. This is handy when you need to create scenario-based assessments for your course, and in case you need to make changes to the scenario, the tool offers a one-click editing facility.
3. Seamless Play Publish
With e-learning courses filled with animations, interactivities, graphics, and audio, the concern is they must function seamlessly irrespective of the device, in order to provide an immersive learning experience. The seamless play publish feature facilitates smooth transitions within responsive courses. The 'screen wipe' effect when the course jumps from one page to another does not occur.
An added advantage is that background sound will play continuously, even during transition from one page to another. This is relevant for product training or safety training courses which have continuous audio in the background. Breaks in audio will make comprehension difficult and dilute learning.
4. Interactive Assessments
Creating interactive assessments is easy with this tool. We like the various options this tool provides. The comma-separated value (CSV) files offered in the tool allows you to import and export as much as nine question types, as standalone questions or within a test or survey. Apart from specifying the correct answer, instructional designers can use this feature to assign point values to questions and add feedback text.
With this tool, you can control the behavior of quizzes/tests, and decide if the test results will be shown to learners. You can choose to display feedback after each question or entirely disable it. You can even customize the way results are displayed to your employees. Options include what data to show, the order in which you want it presented, and the style of text. You can also embed images within the results.
5. Flash to HTML5 Conversion
Lectora is our first choice when we want to convert Flash- based courses to HTML5. It publishes courses to HTML5, which means it can work on diverse platforms and on various devices. This tool helps courseware designers preview the course layout on multiple devices so that they can make necessary adjustments to the content and work on better display. For legacy course conversions, we have used Lectora in many of our projects for these precise reasons.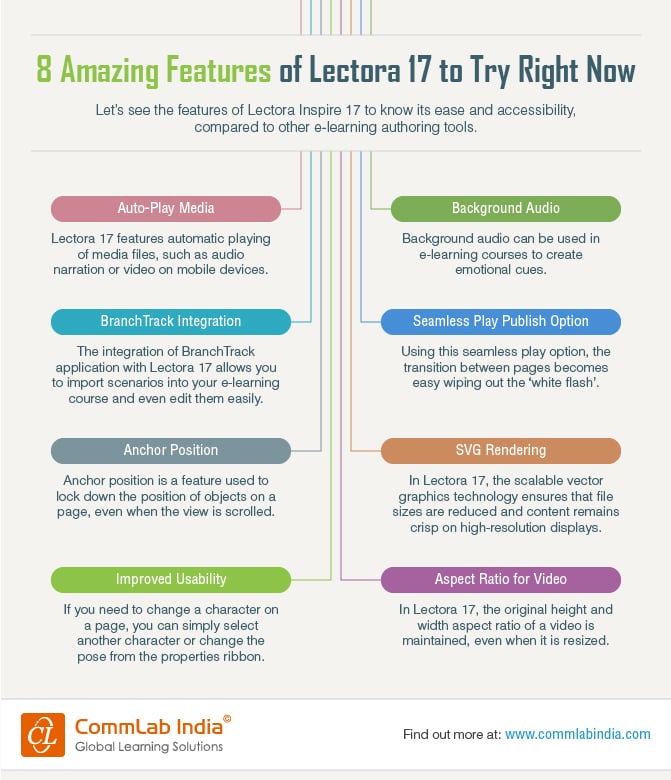 What We Don't Like
Lectora has its share of drawbacks as well. The common complaints are the steep learning curve and the not-so friendly user interface. However, the strong Trivantis user community offers support and ideas for Lectora that can help solve these problems. There are some aspects that make us think twice before choosing Lectora:
1. Limited Abilities to Create Advanced Animations
The tool has limited abilities when we want to create advanced animations. Articulate Storyline does a better job. If you want to include animations with moving characters or objects, then Lectora would not be a good choice. There is no timeline option in the tool which makes it difficult to design heavy animations. Simple animations with audio synching is possible with the 'Events' option in the tool. Also, Lectora is not as effective in developing simulations, as Adobe Captivate.
2. Limited Options in Interactions
The tool has limited choices when it comes to template interactions. The tool does not offer much in pre-built interactions. Adobe Captivate does better in this area. If you are using Lectora, you need to spend time developing interactions that would suit your course.
There you have it; these are aspects we love about Lectora and what we do not like about it. But we would still recommend the tool for rapid development, complex functionalities, and its reliable performance.