Why Is Lectora 17 the Best Authoring Tool to Develop Responsive Courses?
Want to develop responsive courses quickly and efficiently? Use the authoring tool from Trivantis, Lectora 17 to achieve this.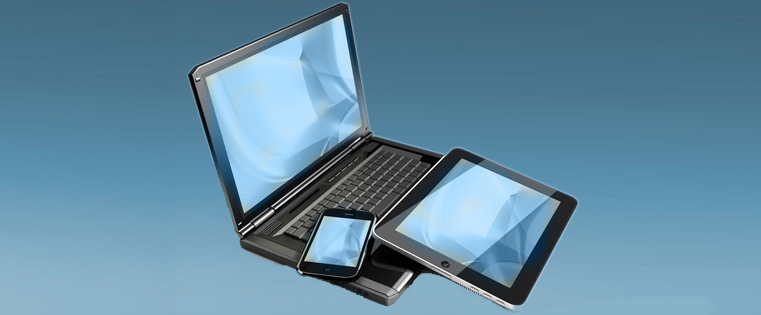 Gone are the days when employees used just one device for their work. Now is the era of multiple devices, each one for a different place. Desktops when at the workstation, smartphones when out for a meeting, tablets when brushing up some things at home, each device has found its place in the lives of today's millennial employees. This not only applies to their work schedule, but also for their learning schedule.
As work life gets increasingly erratic, employees no longer follow the 9-5 routine. Rather, they dynamically adapt their schedules based on the demands of the industry or clients or deliverables. This means they are no longer confined to their desks all day long, which makes undertaking digital learning courses solely through the desktop or laptop highly improbable. Hence, you need to make sure that your e-learning courses work flawlessly across all device classes. If they don't, then your learners can be quickly turned off, which seriously hampers the reachability of your digital learning program.
In order to avoid this, it is essential that you use a responsive course design. A responsive design dynamically adapts its attributes according to the device class in use and gives your employees a seamless learning experience. Making your e-learning course responsive largely depends on the authoring tool you use. One such tool that stands out from the rest is the Trivantis' Lectora 17. Let's see below some of the key features that make Lectora 17 an ideal tool to create powerful responsive courses:
Convert Legacy Courses to Responsive Courses
Many times it happens that you have many old e-learning courses lying around that are Flash based. Although these courses have excellent learning material, they are not usable in today's multi-device ecosystem. With Lectora 17, you don't need to start new course development from scratch. With just three clicks, you can convert your existing non-responsive titles to RCD, and then begin to make device-specific adjustments to ensure your title looks and performs perfectly on all devices.
Scalable Vector Graphics for High-Resolution Screens
When your employees use a plethora of screen sizes, chances are that the various elements of your course like buttons, shapes, graphics etc., might be distorted on screens with high resolutions. This makes the course look tacky on bigger screens, reducing learner engagement significantly. Lectora 17 helps you avoid such situations and makes your course truly universal. It uses scalable vector graphics (SVG) technology because of which published content will remain crisp and scalable on high-resolution displays. Not only that, it also keeps your file size to a minimum.
Page Layout for Different Devices and Orientations
The market is continuously flooded with devices of different screen dimensions. Lectora 17 makes sure that your e-learning course adapts to the ever varying and changing screen dimensions. Its responsive course design will automatically and appropriately fill the screen size of any device. It also allows you to fine tune your content as per each device class and orientation. With the Page Layout feature, you can conveniently organize basic content structure and flow as per different devices. Each Page Layout in the tool has been specifically designed to provide the best look on each device. You can create your own custom page layouts for better flexibility.
Cross-Device Inheritance
Optimizing a course for different devices can be a challenging task. If you make a change for a particular device then you might have to do the same for all the different device classes, which can end up consuming a lot of time. But not with Lectora 17. With this tool, anything you do on the desktop view will be inherited to the tablet. Similarly, you can change the position or size of an object in one of the devices and that change will reflect across all, at the same time. This trickle-down inheritance saves you valuable development time and makes the process less tedious.
If your aim is to develop top notch responsive courses quickly, then Lectora 17 is the tool for you. These responsive design features are just a glimpse of what this powerful tool can actually do.