5 Creative Design Tips to Make E-learning Learner-Friendly
The blog shares 5 proven tips to transform online courses that are not learner-friendly, to deliver good learning experiences.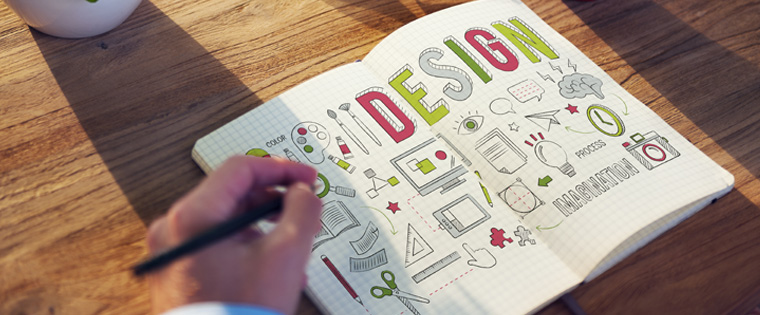 Garry is a recent college graduate and works as an instructional designer (ID) in a large manufacturing company. Recently, he designed an eLearning course for the firm's service technicians. Garry expected the course to be highly successful. However, the course proved to be a dismal failure, and many members of the target audience complained that it is not learner-friendly. Garry is a worried man.
Many eLearning designers, who are in the initial stages of their career, face a similar predicament. They often ignore 5 vital aspects, which go a long way in delivering good online learning experiences. Let us now see what these aspects are and how they affect the quality of online courses.
1. Creation of Short E-learning Courses
Many IDs design the best of online courses, unleashing their creative powers. They include the right content, make good use of visuals and other media elements and ensure that the course is highly interactive. But, all their efforts go down the drain because of one reason – the course is too lengthy for the learner to focus effectively.
Today's learners have very limited attention spans, shorter than that of a goldfish. The problem can be tackled very effectively by dividing a lengthy technology-enabled learning material into several eLearning nuggets, each less than 10 minutes in duration and addressing a specific learning objective.
2. Removal of Navigation Locks
Well-designed navigation is one of the features of an effective self-paced, technology-enabled learning resource. It is simple and guides the learner seamlessly through the online course, delivering good learning experiences.
One of the key elements of good online course navigation is, it is 'free' – it imposes no restrictions on the learner. The learner can access the modules of the course in the order of his choice. He can skip modules, which contain information that he already knows. After all, it does not make sense to force the learner to go through topics that he is well-versed in. Does it?
3. Replacement of Bland Bullet Points with Visual Elements
Learner monotony is the biggest enemy of good learning. People feel bored when they are 'bombarded' with lifeless bullet points. E-learning designers must come up with creative ways to sustain the interest of the learner throughout the course.
It is a good idea to use visual media elements such as infographics and videos to present information. In his insightful book, Brain Rules – 12 Principles for Surviving and Thriving at Work, Home and School, John Medina states that supporting the information with a relevant image helps around 65% of people retain information very effectively. Indeed, visual media is the best solution to avoid "death by bullet points".
4. Gamification of Online Courses
Well-designed gamified eLearning resources are successful in driving learner engagement and help enhance knowledge retention levels considerably. Gamified web-based courses help create a stress-free learning environment. Needless to say, they are very effective tools of corporate learning.
Today, many online course authoring tools such as Articulate Storyline and Adobe Captivate come with in-built resources to create gamified technology-enabled learning materials. E-learning designers can use these resources to come up with good gamified courses, rapidly, with minimal effort.
5. Accessibility on Multiple Devices
Gone are the days when online courses were accessed only through desktop computers. Today, many users use their smartphones and tablets to go through e-learning content. E-learning designers need to make their courses responsive, so that learners can seamlessly access courses on the device of their choice. Here are two useful tips to design good device-agnostic courses.
Use scaled vector images. These images, unlike traditional bitmaps, re-scale across multiple devices, providing good viewing experiences to the learner.
See that the fonts you use are clearly visible on the screens of all devices. It is advisable to use relative sizing units such as "em" to ensure that the fonts adjust themselves to screens of varying sizes. Go for sans serif fonts as they are easy to read on mobile devices.
Effective eLearning design goes a long way in delivering memorable online learning experiences. Follow the tips listed above to create eLearning courses your people would love.