Leverage Enhanced Lectora 17 Features for Rapid eLearning Development
This blog explains enhanced features of Lectora 17 against its previous versions and how they benefit e-learning developers.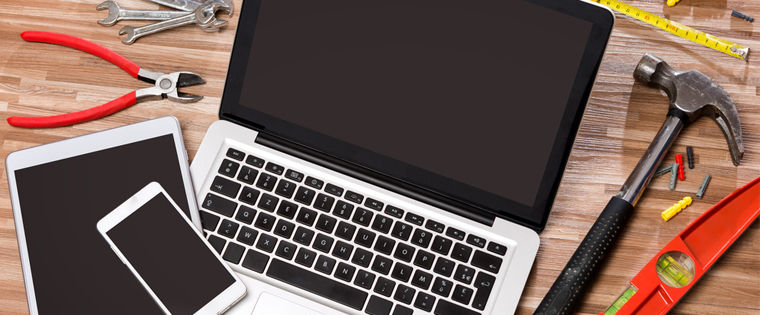 As learning and training head toward mobile devices, Lectora Inspire has set her direction and transformed fast as a rapid authoring software that can create mobile-friendly courses. In the latest version of Lectora17, developing multi-device compatible courses is easier with the most sought after feature Responsive Course Design (RCD) and HTML5 output. Along with these popular and new features, Lectora enhanced many of its features that can be added as feathers in her cap. This post is an attempt to look at them and how they add value to the online course rapid development.
1. Record and Capture Screens Efficiently
You get the latest versions of Camtasia and Snagit with Lectora 17. They give you the added advantage of screen capture and recording for your eLearning courses.
Camtasia 9 helps you to record screens while you work on any other application on your system, whether a laptop or desktop. You can add the video files you already recorded or downloaded in Camtasia, edit them, and enhance those videos with various transition effects.
Snagit enables you to capture screens, edit those screenshots, and add effects such as shadows, highlights and more.
2. Design Clear & Compact Scalable Vector Graphics
You can design clear and compact Scalable Vector Graphics (SVG) in Lectora 17. These shapes are visible clear and crisp in all digital devices, from desktops to smartphones. Lectora 17 won't take the source reference of the image in published files. This reduces the file size drastically and improves the loading speed of the published eLearning course.
Want to know the benefits Lectora offers for eLearning course development? Check this blog.
3. Convert to Button from Shape Easily
Unlike in earlier versions, in Lectora 17, you can easily convert any shape to a button to get functionalities such as Normal, Hover, Down, and Disabled, instantly. There is no need to delete the existing shape, to insert the new button and then redesign it.
You can get all states and styles that buttons normally have. Because of this, you are saved a lot of rework. This saves your money and time as well.
4. Change Character Poses Easily
Now in Lectora 17, you can change character poses without choosing or changing to another character. The process has become more flexible in Lectora's latest version.
Earlier, when you needed to change the poses of a character, you had to select the suitable character and delete the existing one. You didn't get all poses you needed in the chosen character some times.
Lectora tried to overcome all these difficulties in its latest version 17 and they give expected results.
Why to use Lectora Online? Check this blog to know five reasons.
5. Disable Global Buttons by Default
Lectora 17 provides anew option for global buttons to be set to disabled initially. In previous versions, you have to set the actions you needed after a page loaded. Default disabled state of global buttons saves much time in therapid course development process.
6. Maintain Aspect Ratio for Videos in a Hassle-free Way
Now in Lectora 17, you can maintain aspect ratio even though you resize videos and you can reset the video to its original size. Earlier, in the previous versions of Lectora, it was difficult to maintain and lock the aspect ratio.
Check this blog to get an expert view on Lectora 16.
7. Create Image Buttons in Disabled State
In previous versions, when you had to create custom image buttons, you could set only in Normal, Down or Hover states for them. Now in Lectora 17, you can create an image button in the disabled state directly. No need to open to set states for each and every image button you are going to create. It saves much of your effort and time.
8. Take Advantage of Turned On Closed Captions
Now in Lectora 17, closed captions are turned on by default for the benefit of learners and developers. Earlier, even though the closed captions were available in the eLearning course, learners were not aware of them. If learners don't need closed captions, they have the facility to turn them off.
I believe these improved features make Lectora a better authoring software and secure its place among the top rapid authoring tools. Hope these enhanced features of Lectora 17 make eLearning developers' jobs easier and develop online courses faster.