Know All about Lectora Inspire 16
Do you want to cut short the e-learning course development time and be cost-effective? Then checkout how Lectora Inspire 16 can help you.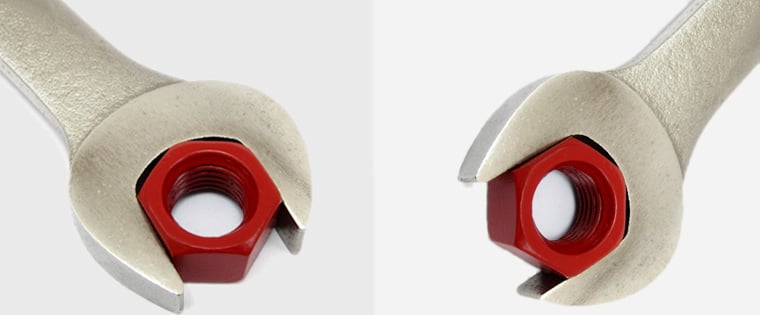 Do you want to cut short the e-learning course development time and be cost-effective? Then Lectora Inspire 16 is the Answer. It comes with a unique set of tools and programming flexibility. Responsive e-learning has made Lectora a favorite of the learning technology community. You can transform text-heavy content into meaningful learning experiences with Lectora Inspire. As it supports HTML5 output and responsive design, it's easy to develop mobile learning courses in Lectora 16.
In this context, let's check the detailed review of Lectora Inspire 16.
Benefits and limitations of Lectora 16
| | |
| --- | --- |
| Limitations | Advantages |
| Limited Version of Camtasia – Though it's a powerful tool for screen capturing, users may not be able to use some features, as this is the limited version. So developing software simulations takes extra efforts. In other rapid authoring tools such as Articulate Storyline and Adobe Captivate, integration of screen captures and interaction with videos are more seamless. | Biggest Tools Package – You will get a number of tools with the Lectora 16 suite. Lectora Publisher, audio recorder and editor, Camtasia – a screen recording tool – Snagit 12, and Flypaper are the major tools. You will get unique features with each of these tools. |
| Learning Curve – It will take some time to gain expertise. It's a bit difficult for beginners to use variables and conditional actions in the tool. | Mobile Learning Apps – The unique advantage of Lectora Inspire is you can easily develop mobile learning apps. This is possible because of editable HTML5 output code. Click the link to know the details of developing mobile learning apps with Lectora. |
| Flowchart View – In Lectora, you may face some difficulties while creating flowcharts and visual layouts. Those who work often with layouts and flowcharts may prefer the Story view in Articulate Storyline. | Flexibility – You can design graphics; capture screens and audio narration with the tools available in this package. |
| Cost – Lectora Inspire is a bit expensive compared to other rapid authoring tools. It costs around $2200. | Built-in quiz templates – With its built-in variables and actions, one can create customized quizzes; feedback and tracking options, and can select from the built-in quiz templates. |
| | Interactions – In Lectora 16, you need not check for add-ons to incorporate interactive elements like in other authoring tools. Interactions in Lectora 16 are in-built in the slide. You can customize your interactions according to your requirements. |
10 New Features of Lectora 16
New Interface – It has a sleek design and allows e-learning course developers design courses much faster with easy access to tools and wizards.
Responsive Design – When you develop a course to view on your primary device, responsive design in Lectora will automatically rescale objects and content to fit other devices.
Customizing Views – Responsive course design automatically re-positions and resizes the objects on the page for the Mobile view.
Completed Status – You can view the status of the course – 'Is not started', 'Is in Progress', 'Is Completed', and 'Is Not Completed'.
Device Rotation and Current View – With 'responsive course design', you can control the information provided depending on the type of device – Desktops, Tablets, and Smartphones – and the orientation being used.
Custom Progress Bar – You can insert the progress bar at the desired location on the page/course and use the controls in the Properties panel to change the appearance of the progress bar.

You can also use the 'Step Progress Bar Position' action to determine which direction the bar will move by associating a variable with a custom progress bar.

Snagit 12 – Snagit has been updated in the latest version of the product. It will capture images on your screen and allows customization; it's a visual learning tool.
Customizable Buttons – In Lectora 16, you can configure the Normal, Over, Down, and Disabled states of buttons. For each state, you can change the style or modify the text style.
Opacity – You can adjust the opacity settings of shapes, images, buttons, and text blocks. Use this option when layering text over images so that your text is easy to read, or try blending images together by changing their opacity.
New Buttons and Shapes – You can add Text buttons, Transparent buttons (hotspots), and image buttons can be formatted to any shape.
Lectora Inspire – A Suite of Programs
Lectora Inspire 16 is not a single program but a suite of programs. When you purchase it, you will get a complete package comprising Lectora Publisher, an audio recorder and editor, a limited version of Camtasia, Snagit, and Flypaper.
Lectora Publisher is an authoring tool.
Recorder and editor is used to work on audio recording and editing.
Camtasia is a screen capturing software.
Snagit is useful for capturing still images and editing them.
Flypaper is used to create Flash animations.
Try Lectora Inspire 16 with Responsive Course Design, which is a pro in mobile learning course development. Its plethora of benefits will vouch for its widespread use. Do share what you like about this tool.