5 Tips to Build an Effective LMS Portal Your Learners Will Love
This blog highlights 5 important tips to design an effective learning management system that learners will love.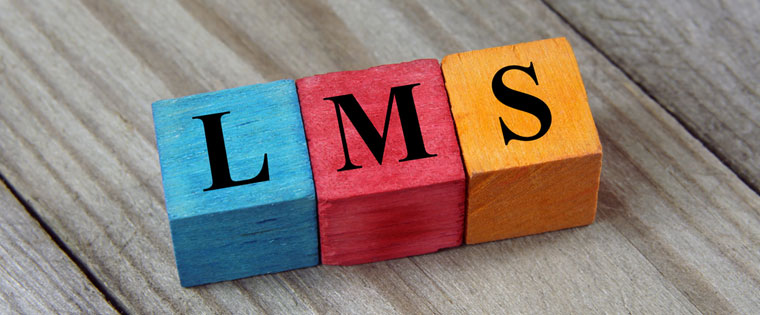 Everyone wants to build a Learning Management System (LMS) that learners will love and visit repeatedly. For that, you need to make your LMS a full-fledged learning portal that delivers a memorable learning experience and customize it according to your organization's branding. Organizing courses in a simple, easy to access format, making it visually appealing, including gamified features – will all help build an LMS that learners will love to use. Let's explore 5 tips to help with this.
1. Branding is the Key
Your learning management system should appear as your own so that employees also can own it. For that, you need a specific theme in line with your organization's branding. Showcasing your organization's brand identity in the LMS will help you to get the attention of employees and customers. Branding can be reflected in your LMS using the company logo, color theme, fonts, and other elements. This helps make an instant connection with your employees taking online courses. Customization is a must to make your learners feel at home.
Customizations you can do to your LMS:
Login Page can be customized by adding your company's logo and welcoming your employees or customers with a customized welcome text.
The dashboard can be customized by adding a banner which depicts your organization's values. Applying your color theme for the user interface across the portal helps users identify with the LMS.
Domain & e-mail can be customized so that employees or customers get a sense of belonging. You can have your organization's name and create custom e-mail addresses in an LMS.
For example: 'https://learning.myorganization.com' and 'user@myorganization.com'
Customization for Associates: You can also customize your LMS for external partners. They can be your distributors, retailers or agencies, so you can further customize your LMS to represent them.
You can use dual branding with your own company logo and the customer's company logo. This can be further extended to domain and e-mail customizations too. This is a win-win situation for both organizations.
We at CommLab India, created an LMS for one of our clients, a water treatment conglomerate. We built a customized LMS for the parent organization and associate companies with dual branding and multiple language interface.
2. Consider a Blended and Collaborative Approach
Make your LMS the hub of all training and learning activities and build a learning community in it to foster a learning culture. Apply the 70-20-10 approach, i.e., 70 – Experiential Learning, 20 – Social Learning, 10 – Formal Learning in your LMS.
Keep it self-directed so that learners can check the resources relevant to them and manage their learning. Opt for an LMS that has an intuitive user interface so that your learners will be able to navigate easily. This feature boosts learner engagement. It also provides access to learning content anytime, anywhere, tailored to learner needs and preferences.
Allow learners to schedule face2face meetings via the LMS. Upload learning videos and additional resources to help for learners. What I mean to say is, don't just confine your LMS to eLearning but extend it to all learning and training activities, so that learners come again for more.
Make it collaborative and social with blogs and use social learning features such as open forums. Use surveys to get feedback on the learning experience, what learners liked and what they'd like to see changed. Have a controlled environment, coupled with effective communication and moderation, to get useful insights and help learn from each other.
3. Personalize the Learning Experience
It's important to personalize learners' experience by understanding their context and challenges as it increases relevance. You can do this by segregating your learner personas, acknowledging pre-existing knowledge, experience, and learning styles.
Defining learners' regular and important tasks and learning requirements will help you in customizing the LMS to meet their real needs and challenges. This includes sending notifications about new courses, reminders on progress & course completion, and alerts about upcoming learning activities as per the training calendar. Enabling detailed tracking and reporting functionalities in your LMS helps you get data and reports on learners' progress.
4. Make Your LMS Responsive
Your LMS must be responsive and your eLearning courses must be compatible with multi-devices. Your learning portal should be a one-stop solution to deliver all your responsive learning courses so that learners can access them on any device. A responsive LMS gives your employees increased access and convenience to learn on-the-go and be more productive.
5. Promote the Portal
Learners' traffic and usage determine the success of your learning management system. So, you have to promote the LMS and the courses uploaded, spread the word through internal communications, involve the CEO and top management in the official launch of the LMS, display the newly added courses on noticeboards, highlight LMS success stories and more to get learners' attention.
Make your learning management system an effective learning hub for all your online training activities with these tips.