Workflow of a Learning Management System (LMS) Simplified
This blog shows you the working process or workflow of a Learning Management System (LMS).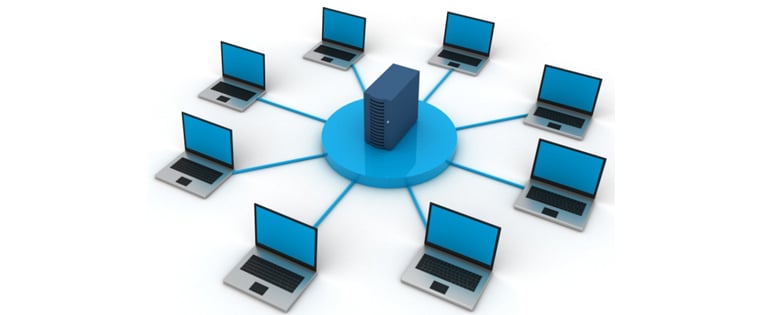 A Learning Management System (LMS) is a software application used to deliver, manage, and track employee training. You can call it your virtual training department. As a training manager, you can plan and handle your yearly training programs effortlessly, sitting at your desk, through an LMS. When you know the workflow of an LMS, utilizing it to the optimum extent for the good of learners is a cake walk.
So, let's check the complete working process of an LMS.
The LMS Workflow in Brief
First, create a file of trainees and upload the required details such as names and e-mail addresses in the LMS for registration.
Assign the required courses to either individuals or specific groups.
Track and view reports on employee learning progress.
1. Quick registration
Employees need to register in the LMS to access courses. Once they finish this step, he/she can login from the generated account and get uninterrupted access to the assigned courses in the LMS.
Backend registrations are common in multinational organizations, where the number of employees can be more than 10,000. Administrators or training managers can do these backend registrations. They register thousands of users by importing data from an Excel file within minutes. Registration is that quick and easy in an LMS.
An LMS automates much of the training managers' paperwork and communication tasks. It will send welcome e-mails and login instructions to registered learners.
2. Easy enrollment
Training managers can enroll selected users for instructor-led training or particular online training programs through an LMS. This can be done in several ways.
Enrolling users for a particular period; enrollment will be closed after that deadline.
Enrolling learners based on their roles. For example: employees, supervisors, reporting managers, trainers, training managers, administrators, and more.
Enrolling for a particular course; if the learner is interested and it's relevant to his job role, training managers can give access.
Training managers can quickly add or remove learners'enrollment for a particular session. An LMS also automatically generates confirmation notifications to the enrolled learners. It sends progress reminders periodically to complete the assigned courses.
3. Automated certifications
Administrators or training managers can automate the certificate issuing process as and when learners complete the assigned courses. Certificates are automatically stored in the LMS. Trainees who get them can view them and take a print out if it is necessary to submit somewhere.
If the issued certificate is time bound, the LMS has a framework to send automated notifications about expiry dates to the users. This system also automates the record keeping process – reduces much of the paperwork and organizes tons of data in a hassle-free manner.
4. Training reports
Training managers can check how many learners have completed the assigned courses through training reports generated by an LMS. They can also see how many users registered and how many employees are yet to complete the course – learning in progress. They can easily check the current status of each course, score with respect to specific users. It's helpful to analyze and monitor users' status. Training managers can easily download the auto generated training reports in PDF, XLS, or XLSX formats.
Whether it is instructor-led training in a classroom, virtual classroom training, webinars, online, or mobile learning courses – you can deliver and manage them all at ONE-GO with an LMS. You can prepare a comprehensive training calendar for your multinational firm and organize training programs at various locations across the world sitting at your desk through an LMS.