Why Do You Need a Customized LMS?
Discover how to increase the power of an LMS through customizing it as per your requirements.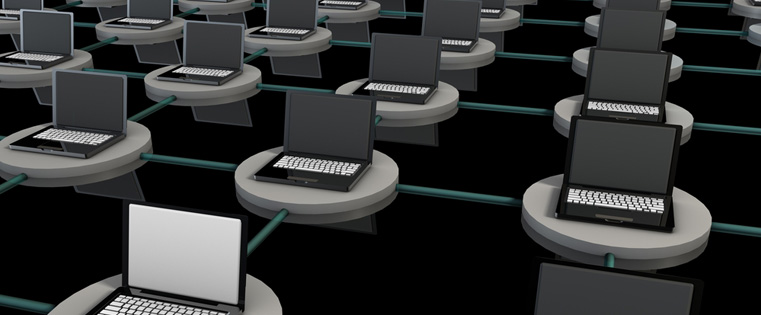 For an organization, making a mark with their brand image is very important. Be it creating stationery with their brand elements, advertising in various channels, or establishing an identify in public events, everything has to be in sync with your brand image. This way, you can create an impression in the minds of employees and customers alike about what your values and core principles are. In the same way, your digital learning program should reflect the values of your organization, in order to better resonate with your employees.
That's why e-learning managers opt for custom e-learning courses. Such courses are developed from the ground up, specifically for your organization. Right from the color schemes, fonts, logo placement, themes, and multimedia elements, everything is customized according to your organizational visual branding. But as learning managers, you should ask yourself, is this enough?
E-learning courses are not the only component in your digital learning program. The Learning Management System also plays a crucial role in the success of your e-learning program, that's why you must consider customizing it as well. Let's look at some of the advantages customizing your LMS brings to the table:
Build Connections with Learners
This type of LMS customization entails molding the digital learning program according to your company's unique look. Be it the color schemes or specific fonts, everything can be fine-tuned to match your company's visual elements and style guide. When your LMS is in sync with your e-learning courses, it creates a compound impact in the minds of your learners. Seeing your company's branding in online courses and the LMS will reinforce it in your learners' minds and inculcate a sense of belonging.
Make Content Discoverable
By customizing your LMS, you can effectively prioritize the content, courses, or modules that you want your learners to focus on. You can adjust the user interface of your LMS to let the most important courses or modules take the center stage so that your learners can undertake them on an urgent basis. At the same time, your LMS needs to provide multiple routes to access courses, and also provide recommendations that suggest content that is relevant to learners.
Include Flexibility
Organizations should customize their LMS to offer sufficient flexibility to employees for their learning journey. As a thumb rule, adult learners don't like to be confined to a set learning path which doesn't give them the freedom to learn what they want. Different departments in a large organization have different needs and wants, naturally their training program will also have many different sections. You should customize your LMS to remove any restrictions on your employees when it comes to selecting the right course for their needs.
Enable Community Interaction
In the digital learning medium, social interaction plays a huge role in delivering effective knowledge. This means directing learners to your company's intranet, in-house chat rooms, social networking pages etc. To achieve this, you need to customize your LMS to include plugins for all digital places of interaction. When links of such sites are readily available, it will foster a strong community to exchange ideas, knowledge, and insights. This way, your learning content can circulate informally among your employees, greatly boosting its knowledge.
Leverage Advanced User Data Tracking
Modern LMSs come packed with advanced data mining abilities. Be it tracking assessment scores, time spent on modules, actions in interactivities, gaming scores etc., each action of your learner can be tracked using an LMS. But for organizations to make something meaningful out of this data and improve their courses, this information has to correlate with the employees as well as the learning objectives of the program. That's why these data mining parameters need to be customized as per your digital learning program. The right user data allows learning managers to proactively fine tune their courses.
Learning management systems are highly powerful applications that smoothly take your courses to your target audience. Through customization, you can further enhance the power of this software and make it work exactly as per your requirement.