How to Get the Best ROI on Your LMS Investment
Check this post to know the aspects to be considered to select the right LMS.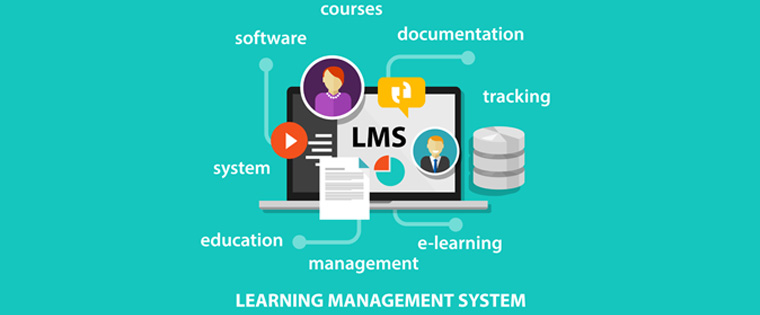 We all know that the proper management of corporate training programs plays a key role in providing the best ROI on L&D investment. Well-managed learning programs help deliver the required knowledge and skills in an effective manner and achieve organizational goals.
How can you manage your learning initiatives efficiently? What does it take to ensure that training programs deliver the best results? You need to use a Learning Management System (LMS).
What is an LMS?
An LMS is a software application that allows you to host, manage, and track training programs in an effective manner. You can use the LMS to generate course-wise and user-wise reports and evaluate the progress of learners and the efficacy of courses.
In recent years, the number of companies using Learning Management Systems (LMSs) is growing rapidly, and the trend shows no signs of slowing down. A report published by Technavio reveals that the global market for learning management software will record a robust compound annual growth rate (CAGR) of 24%, between 2016 and 2020.
Today, the marketplace is flooded with hundreds of learning management applications, and it is necessary you choose the right software, to manage your training programs. Here are a few aspects you need to consider to zero-in on the right LMS.
Cost of the LMS
This is the first and inarguably the most important aspect you need to consider. You need to go for an LMS that fits your budget. You need to consider the following when you determine the cost of the learning management software.
Expenditure incurred on setting up the LMS
License fee to be paid
Cost of maintenance
Cost of training users on the application
Cost of employing a dedicated LMS support team
You can reduce your LMS expenditure by going in for cloud-based systems. Cloud-based LMSs eliminate the need to buy, install, and maintain expensive hardware, and this makes them very cost-effective. Furthermore, most of these tools are highly scalable and available on a 'pay as you use' model. This means you need not pay the entire price of the tool in one go. Many cloud-based LMS service providers have come up with various plans, tailored to suit the diverse learning management needs of companies.
Learning Needs
You must identify what skills and knowledge you intend to impart to your learners and how you wish to deliver them. For instance, if you want to use an LMS to provide product training to your employees using mobile learning, then you need to make sure the learning management platform facilitates seamless learning through smartphones and tablets. Clarity on what you want will help you select an LMS that meets your learning needs.
Support to Learning Strategies
Your LMS must support the strategies you implement in your technology-enabled learning program. For example, if you use game-based learning, then you must choose a learning management tool that provides good support to the instructional design strategy.
Ease of Use
LMS vendors often claim that their systems are simple to use. However, in reality, many learning management applications do not have an intuitive interface and are hard to use. This results in poor user experiences. So, you must be doubly sure that your LMS is simple to use and does not create problems for your people.
Training Content Formats
You have to select an LMS that fully supports the formats in which your learning content is delivered. For instance, if you intend to use learning videos for training your personnel, you must select a learning management tool that facilitates hassle-free video-based learning.
Multilingual Support
We live in the age of globalization, and increasing numbers of companies are expanding their operations to new shores. This has given rise to a major challenge – imparting good training to workforce that speaks multiple languages. It is important to go for an LMS that supports effective delivery of online training programs, in the languages of learners.
Support to Social Learning
It is a well-known fact that social media has become ubiquitous and learners use a wide variety of social networking platforms to communicate, share information and exchange ideas. So, it is necessary to select an LMS that provides good support to various social media used by your learners.
User Community Support
This is an important, yet, often overlooked aspect in the selection of the right learning management platform. Good user community support can prove very useful when you run into trouble using the application. Furthermore, an active community of users frequently shares the tips and tricks of using the LMS that will help enhance your ability to use the software effectively.
The right choice of an LMS goes a long way in imparting good training to your employees and helps maximize the ROI on your training dollar. Consider the aspects discussed above to zero-in on the learning management platform that meets your needs.