5 Reasons iSpring Learn LMS Earned the Top Spot on GetApp
This blog helps decision makers looking to invest in an LMS by listing the factors that helped iSpring Learn LMS top the GetApp ranking chart.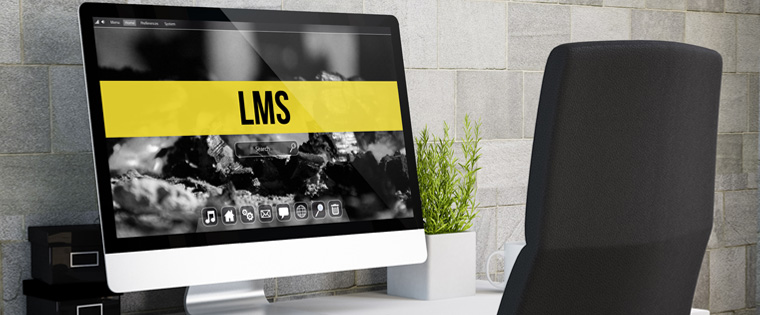 In the past, a Learning Management System (LMS) was used only for content curation and storing learners' training records. With the shift in learning trends, this no longer holds true. Learning has evolved from one-size-fits-all to personalized, a day-long activity to a bite-sized activity, formal to informal, and organizations today are looking for the right LMS to address these needs.
I recently happened to go through GetApp's quarterly ranking for Q4 2017 that showcases the best cloud-based LMS apps. iSpring Learn LMS from iSpring Solutions Inc. topped the list based on 5 key features. For organizations looking for a powerful LMS to deliver effective training to their employees, GetApp's ranking serves as a point of reference. Read on to know more about the decisive factors that helped iSpring Learn clinch the top spot.
1. Mobile Device Support
An increasing number of learners today are looking at learning anytime, anywhere and that's precisely the reason organizations need an LMS that supports mobile learning. iSpring Learn offers free mobile apps for android and iOS devices. The ability to access online training programs is no longer device dependent as iSpring supports responsive learning.
Learners do not have to be online to go through the online training program. They can simply download the training content, go through it, and the results are tracked offline and sent to the LMS when Internet connection to the device is restored. Learners can also set up the Auto Download option so that assigned courses are saved to the device by default. This offers learners a chance to move ahead with their training plan, even while traveling.
2. User Review Scores
User reviews are an important criteria in LMS ratings. iSpring LMS emerged the winner in the reviews collected from GetApp, Software Advice, and Capterra. Scores were assigned based on the total number of reviews, the time period of reviews, and the average rating by users. A higher weightage was given to more recent reviews as compared to the ones that were more than a year old.
The general consensus is that iSpring Learn is an easy-to-use, powerful, and cost-effective LMS. Right from creating and editing users and groups to generating a variety of reports, iSpring Learn offers a robust solution to deliver high quality e-learning content.
3. Number of Integrations
iSpring Learn LMS is fully integrated with iSpring Suite, a rapid authoring tool that helps you create and upload courses to the LMS quickly. If you want learners to be able to sign in to iSpring Learn as soon as they log into the organization's website, you can enable Single Sign On (SSO). Learners will be directed to the iSpring Learn portal without entering their authentication details again.
The Application Programming Interface (API) technology allows you to integrate the training data generated by iSpring Learn with other systems used in the organization. For example, integrating the LMS with the Human Resource Information System (HRIS) avoids dual data entry and information discrepancies.
4. LMS Security
The LMS in any organization is a repository of sensitive information on the business policies, procedures, and training strategies. This is why security is of utmost concern when purchasing an LMS. The questions on LMS security in the GetApp survey were based on the Cloud Security Alliance self-assessment form which is part of the CSA Security, Trust & Assurance Registry.
Cloud Security Alliance (CSA) is the world's leading organization involved in raising awareness and sharing best practices to ensure a secure cloud-computing environment. iSpring Learn guarantees data security and has around 15 security measures in place.
5. Media Presence
Social media presence is an integral part of marketing strategies in a business and allow us to identify trends and statistics in the industry. Not just that, a lot of learning happens through social media platforms and many organizations consciously look for an LMS that supports collaborative learning. iSpring Learn was awarded points based on the number of followers and fans on Facebook and Twitter. Points were awarded by comparing the total number of fans and followers against the category average as well as the top leaders in the category.
Whether you are part of a small, medium, or large scale industry, an LMS is an absolute essential to deliver quality training programs to your employees. If you are already using iSpring Learn, please use the Comments section to share how you have benefited from using this LMS. Our readers looking for LMS solutions would certainly appreciate that.