5 Awesome Features of iSpring Suite
E-learning developers can familiarize themselves with 5 amazing features offered by iSpring Suite 8.7.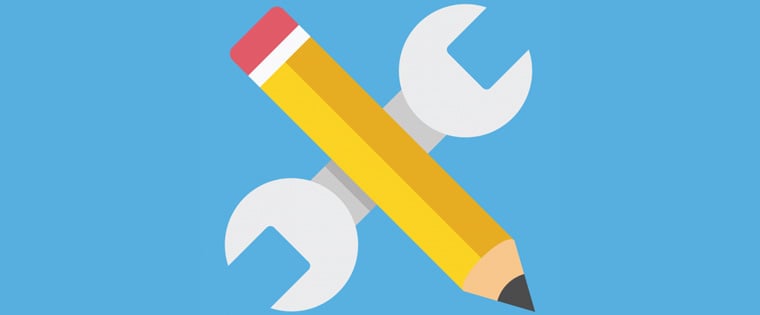 Every year, the Brandon Hall Group recognizes contributions in the learning technology field with its prestigious Brandon Hall Awards. Organizations that have achieved exceptional results with their strategies, processes, programs, and tools are honored through this program.
In 2016, iSpring Suite won the Brandon Hall Group Gold Award for Excellence in content authoring technology. iSpring Suite was recognized as a productivity booster by the jury because it takes 25% less time to develop and publish a course, as compared to other authoring tools.
iSpring Suite initially gained popularity as the most favored tool to easily convert existing PowerPoint presentations to online courses. But over the years, the tool has been improvised with each successive version. iSpring Suite's most recent version, 8.7, has some awesome features that e-learning developers would love to familiarize themselves with.
We already know that iSpring can be an e-learning developer's best friend because of the features that it offers. What makes its latest version so special that developers cannot stop raving about it? Here are five awesome features of the iSpring Suite 8.7 that make it a winner among authoring tools.
1. Built-in e-learning support
iSpring is used to quickly convert PowerPoint presentations to online courses. With the introduction of a new tool called iSpring Content Library, e-learning content development is faster. Developers can build a course quickly using pre-designed templates, characters, icons, and graphic objects, with minimal or no training. Drawing its inspiration from the game of Lego, the iSpring Suite 8.7 helps developers select the slides that they need, populate each slide with text, images and media quickly, thus speeding up course development.
2. Instant e-learning
There was a time when e-learning developers wished they could turn a document, manual, or a lecture into an e-learning program instantly. This has become a reality with the iSpring Suite 8.7.
iSpring Flip can be used to transform Word, Pdf, and PowerPoint files into interactive e-books in no time. The e-books come in the HTML5 format and can be uploaded on an LMS. It also supports a tracking feature to check who has read the e-book and how many pages have been read.
3. Smart conversation simulations
Consider that you are working on an e-learning course for a business that needs to train employees for professional conversations, either with clients or associates. In such cases, you might need to work on branching dialogue simulations. iSpring TalkMaster makes conversation creation easy. You just have to arrange the questions and answers in a tree structure, add a character and background from the iSpring Content Library, and you have the conversation simulation ready in a jiffy.
4. Advanced animation support
The e-learning course that you develop might include animations. When a learner is in the midst of going through an animation and has to end the course abruptly or switch to another task, the next time he views the animation, he has to start from the beginning. The iSpring Suite 8.7 provides advanced animation support where a learner can continue viewing the animation from where he stopped. This is made possible by version 8.7's capability to save animation steps and triggers.
5. Interactive assessments
The latest version of the iSpring Suite supports cumulative scoring. With the updated iSpring TalkMaster, when learners go through a dialogue, they gain points for correct answers and receive penalties on incorrect ones. The final cumulative score displays the learning level that has been achieved.
You can also score a quiz according to question groups. For example, your e-learning course might cover different topics. All the questions related to a particular topic can be grouped together in the quiz. This helps measure the learners' understanding of each individual topic.
With innovative technologies and exciting features in place, the iSpring Suite is all set to revolutionize the development of e-learning programs across the globe.
If you have had a chance to use the iSpring Suite for e-learning course development, do share your feedback through the Comments section.