Overcome Lack of Knowledge about E-learning Authoring Tools: Simple Tips
This blog takes you through the step by step process of picking the right authoring tool for your organization.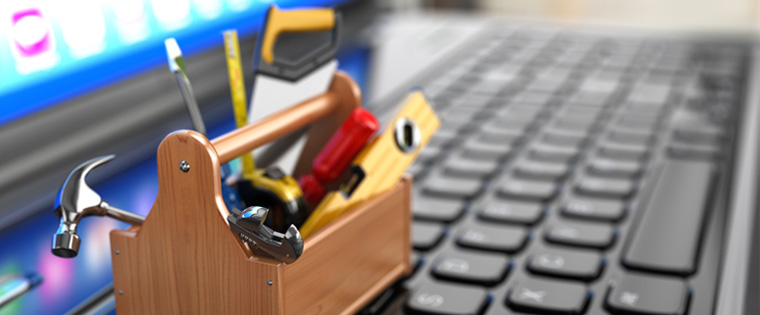 Different organizations have different e-learning needs. These needs have to be taken care of right from the developmental stage of the e-learning course. Picking the right authoring tool to address these needs can be very crucial. As e-learning development is a long and extensive process, the right authoring tool can make your life easy by providing all the necessary functionality that you will need repeatedly.
However, choosing an authoring tool that you can use to create engaging e-learning experiences is often a challenge in itself. Selection usually involves a fair share of trial and error, research, and lengthy comparisons, with ample stress thrown in for good measure. But, it doesn't have to be like this. Below is a step-by-step guide you can follow to choose an authoring tool that offers you the features and functionalities you need:
Set Objectives and Budget
Before you even begin to research the various authoring tools in the market, you need to figure out how much you are able to and willing to spend. If you have limited funds, you may want to opt for a basic free e-learning authoring tool or something that offers an affordable entry into the e-learning world. On the other hand, having a big budget allows you to get an ideal e-learning authoring tool, with a wide range of helpful features and functions.
You will also need to determine what your final product will be after using the authoring tool. Do you wish to add highly interactive quizzes or scenarios to your course? Do you want to be able to develop a variety of multimedia presentations or game-based content? If you are willing to pay a higher price, you can get an authoring tool with all the bells and whistles, and it gives you more power to create customized e-learning experiences.
Evaluate Your Team
No matter how expensive or high-end an authoring tool is, utilizing it effectively depends on the skills and experience of your development team. Before picking the right authoring tool, take a close look at the current skills, knowledge, and talents of your team. Ask yourself some basic questions such as, is a steep learning curve involved? Is it worth the investment of time and training resources?
Getting used to and understanding an authoring tool may vary, depending on the features and functionality offered by the tool. While some are easy, others are quite complex. The skills of your development team should be evaluated against the time frame for deliverables and a decision has to be made accordingly.
Narrow Down Your List of Features
It is quite a challenging task to choose an authoring tool that is the right pick for your organization, due to the many features that they offer. While analyzing the key features of each tool, consider the needs and goals of your audience. Say you select an authoring tool that allows you to create a highly interactive e-learning course. But, is it in line with the kind of output you require? Is creating an interactive course the answer to your training needs? It's questions like these that help you narrow down your search through a plethora of good features. Good features are everywhere, but they should be relevant to you.
Research Thoroughly and Make Trial Runs
Before you finalize the tool, make sure you have researched all aspects of the tool properly. Looking up reviews that other e-learning professionals have posted online about the tool can go a long way in giving you a practical idea of the tool. This will help you avoid any unpleasant surprises afterwards. Having said that, no amount of research can beat practical experience. Hence, it is a good idea to take demos or trial runs of the tool before going ahead with it.
Use this step-by-step guide to overcome the lack of knowledge about authoring tools that you might have at the start of the process. If you follow the process thoroughly, be assured that by the time you complete the selection process, you will emerge as an expert.