Is eLearning Development Slowing You Down? Switch to Rapid!
Is eLearning development slowing you down? Rapid eLearning is a better alternative that can reduce development time by over 40%.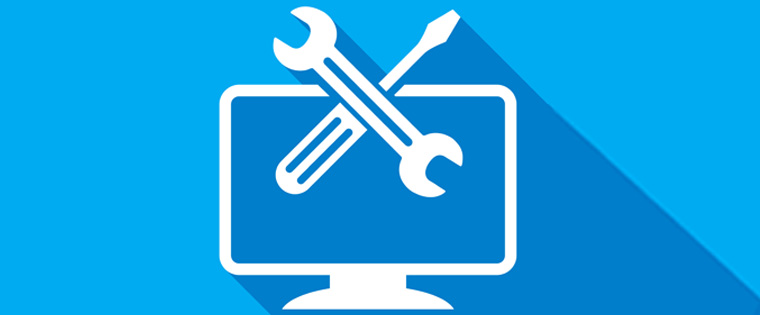 The proactive migration from classroom training to eLearning has led to dynamic training; but today, organizations must train their workforce, quicker than ever before. The problem is not in the delivery itself, but in the creation of courses – the development of content. Traditional eLearning, although fast, cannot keep up; however, with technological advancements, we now have a faster and more feasible alternative to traditional eLearning – it's called rapid eLearning.
What is Rapid eLearning?
Rapid eLearning is the rapid development of online programs, using rapid authoring tools. The replacement of traditional eLearning by rapid eLearning is not surprising given that the corporate world has always functioned at an ever-increasing pace; and it was just a matter of time before we would require a faster and better solution, to keep up. Through this blog we will look at how rapid eLearning differs from traditional eLearning, and how it can develop courses, quicker. I will present facts related to both traditional as well as rapid eLearning in a step-by-step, comparative manner, to make it easier to appreciate the vast difference between the two.
The Traditional E-learning Development Process
The traditional eLearning development process is a lengthy one. Content must be first analyzed, and the ID team briefed about it. The storyboard is prepared after thoroughly understanding the content and the needs of the organization. Developers then design the graphical user interface that allows learners to interact with the course. Interactivities and media are created. The time taken to develop these interactivities and media will depend on the kind of interactivities and media used. Slideshows, FAQs, flip cards, flipbooks, tabs, and hotspots are some interactivities that are commonly used. Videos and audio recordings are some media that go into online courses. Simulations, graphics, and animations must all be created from scratch.
The Rapid E-learning Development Process
Rapid eLearning development can make use of existing training such as PPTs. So, apart from analyzing existing content, the process is as simple as importing existing training content (that exists in a digital format), and then developing the course.
Iterations Involved in the Traditional E-learning Development Process
The development process goes through several iterations. Stakeholders review course developments at the end of each stage. The more stakeholders involved, the more opinions involved; and there is the risk of an escalation in the number of suggested changes. These iterations cannot be skipped, because the result must be satisfactory to all the stakeholders involved; but it does delay the development stage by a few weeks or even months, depending on the changes to be made.
Iterations Involved in the Rapid E-learning Development Process
Since the process makes use of existing content, there is a drastic drop in the number of iterations to be done. The content is quite straightforward, and is only a matter of filling knowledge gaps.
Traditional E-learning Authoring Tools
Traditional authoring tools are cumbersome and have a steep learning curve. Course creation involves extensive programming and even a seasoned developer will take time to create a course. Courses are created from scratch; this includes text, animations, simulations, and graphics.
A 60-minute course can take 3-4 months, to develop.
Rapid E-learning Authoring Tools
Rapid authoring tools are user-friendly and do not require any programming skills.
They have a short learning curve.
Since they are mostly created from existing content, files only need to be imported to develop a course.
The tools have several in-built features such as templates, assessments, and basic interactivities that can be used instantly.
Reusable elements can be stored in a repository and used repeatedly, eliminating the need to recreate that content.
A 60-minute course can take as little as 3 weeks to develop.
Updating a Course with Traditional E-learning Tools
Updates take long, as they go through the same lengthy process as a course that is developed from scratch.
Updating a Course with Rapid E-learning Tools
Courses developed by rapid authoring tools, are easy to update.
Other Time-Saving Benefits of Rapid ELearning Development
There are other indirect time-saving benefits that rapid eLearning development can offer. For instance, courses can be developed in-house, by subject matter experts and instructional designers who understand the content and the designing aspects of the course, thus reducing the time to create the course.
Organizations that have an existing team of instructional designers can get the storyboards created inhouse, and the course development outsourced. Training managers can be sure that they have complete control over the course content and design.
Development of mobile learning courses is simplified with inbuilt formats for various devices. Text heavy courses can easily and quickly be built into a mobile learning course.
Rapid authoring tools are translation-friendly tools that support multiple languages and take cognizance of the fact that translations can alter the structure of a course. So, courses can be translated with minimum effort.
It's apparent that rapid eLearning can drastically reduce concept-to-delivery time of online courses by over 40%. Every stage of the development process is a time saver, compared to the lengthy process of traditional eLearning. Traditional eLearning is dying a quick death, and is fast being replaced with rapid eLearning; and it's just a matter of time before it becomes obsolete.