5 FAQs on eLearning Authoring Tools Answered! [Infographic]
Rapid eLearning development has been made easy by authoring tools. Have questions on authoring tools? This infographic has answers to the 5 most frequently asked questions.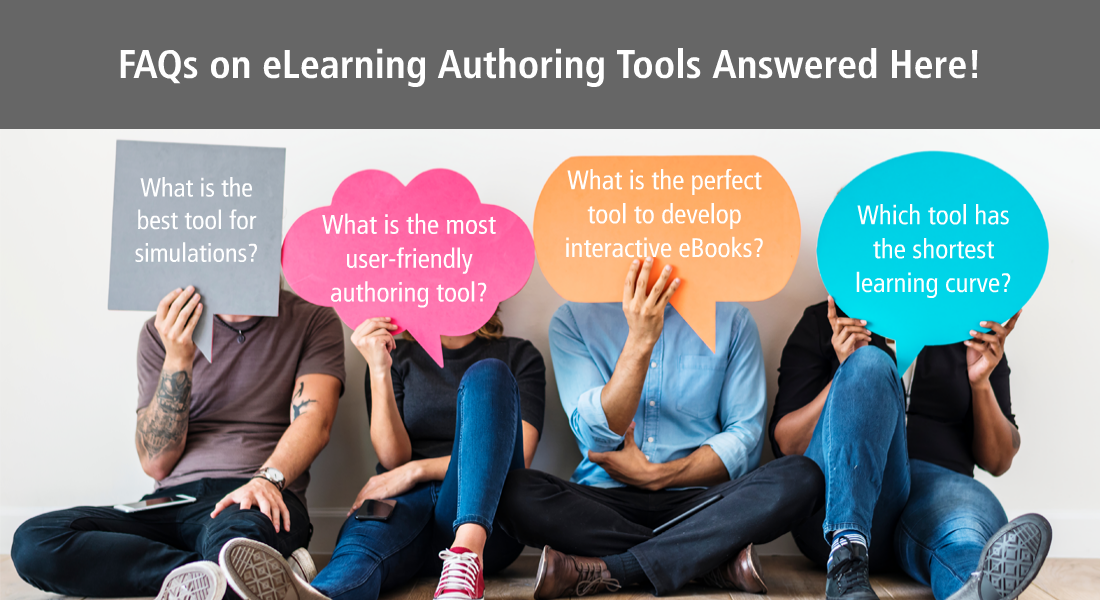 A decade ago, eLearning developers had to use Action Scripts to develop eLearning courses as Adobe Flash was the only tool available for eLearning development. But the scenario changed when learners started consuming content on a variety of mobile devices, each with different screen sizes and resolutions. The Flash player as you must be aware did not support multi-device learning. So, there was a need for eLearning authoring tools that would automatically adjust to the learners' choice of learning device and deliver a rich, learning experience.
Authoring tools have continued to evolve and today we have responsive tools that can be used to build beautiful, functional responsive eLearning within a short time, and without the need for additional plug-ins.
With Adobe Flash all set to exit the eLearning landscape and with so many authoring tools available in the market, picking one is a difficult task. But your project requirements and authoring tool expertise are major determinants. Take a look at this infographic to find answers to five of the most frequently asked questions on authoring tools.



If unavailability of authoring tools expertise is a deterrent in your eLearning journey, no worries! You can always outsource your eLearning development. If you're looking for a guide to outsource eLearning design and development, this eBook can come in handy. Download your free copy NOW!