All About Authoring Tools: 5 FAQs Answered [Infographic]
We answered 5 of your questions on authoring tools. As a follow up post, here are answers to 5 more popular questions on authoring tools in this infographic.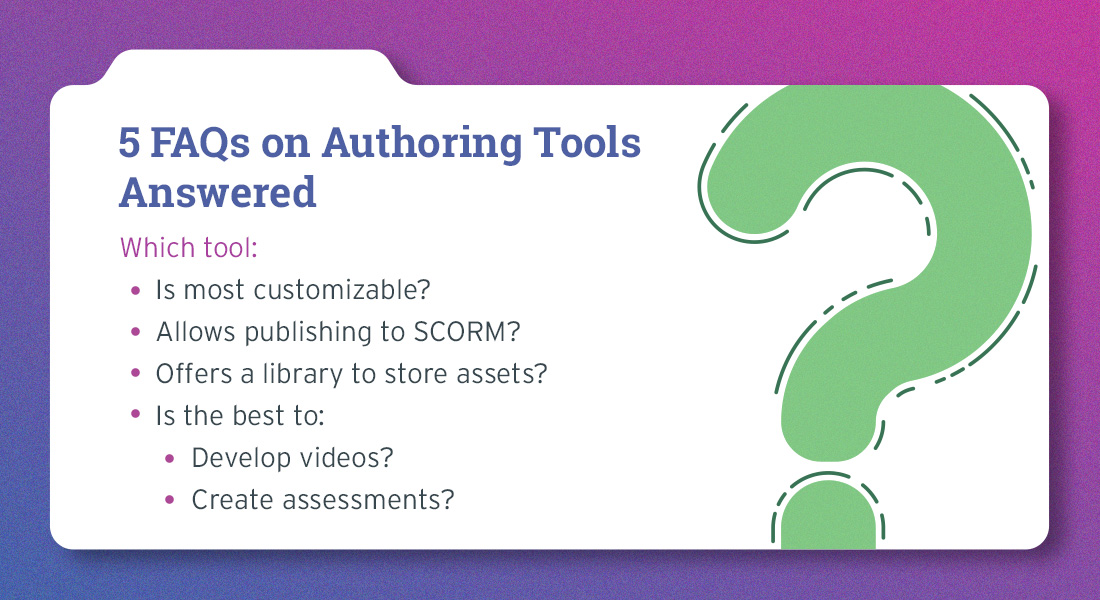 Authoring tools as you must be already aware are specialized software used to create interactive eLearning and microlearning courses. What makes authoring tools easy to use is that they don't require technical programming expertise and offer readymade templates that can cut down eLearning development time.
Although there are many authoring tools available in the market today, no two of them are alike. While some are designed for beginners who are looking to make use of pre-designed templates, others are for specialists who would like to design highly customized courses.
Choosing an authoring tool can be a daunting task. To make the right decision:
Understand the requirements of your eLearning project
Ask questions about the interactivities and functionalities required in the project
Check if the authoring tool offers the required features and capabilities
In our infographic post yesterday, we shared top 5 FAQs on authoring tools. Today, we are following it up with 5 more questions on authoring tools.



As new modes of training evolve, there are new functionalities and features added in authoring tools to meet demands such as mobile learning or app-based learning. We have answered some of your questions on authoring tools. Got more questions for us? Let us know through the Comments section.
Have questions on using eLearning to achieve business goals? Download this free eBook for detailed insights.