What's New? An Overview of the Features of Articulate Storyline 3
Check this blog to discover the features of Articulate Storyline 3.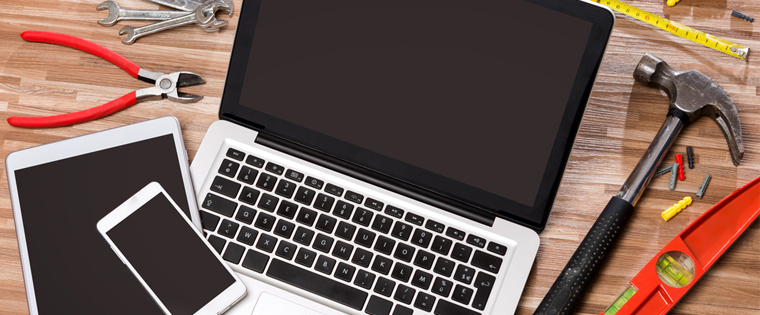 Articulate Storyline 3 introduced in the early part of this year is the latest product from the Articulate stable. Articulate Storyline has always been the rapid authoring tool of choice for developing highly interactive e-learning courses. This latest standalone authoring tool offers features that are conducive to the responsive development of e-learning courses. This blog will give you an overview of the features of Articulate Storyline 3.
Multi-device Compatibility
The responsive player in this version enables learning designers to create courses that are compatible with multiple devices, from desktops and laptops to mobiles and tablets. Course content adjusts to the device it is being viewed on, without any additional programming. Gestures which are crucial for better user experience in smartphones are easy to create with this tool. It supports touch screen gestures such as swiping, dragging, or double taps for zoom options.
Closed Captioning
The e-learning development tool offers closed captioning facility that allows you to import a caption file for each audio or video track in your course. You can even style the captions in any font you desire. Other options include the ability to import, export, and show/hide captions at your convenience.
Structure Content with Tables
Tables are an important accessibility feature; they can communicate with screen readers on how the content is organized and can provide a context to learners. Storyline 3 provides you with options to format tables in several ways.
Add New Dial Interactions
The latest version of the interactive e-learning development tool allows you to create dial interactions that will give learners the option to manipulate data and slide content. You can customize pre-built dials or create your own using graphics, objects, or images.
Triggers
One of the specialized features of Storyline, Triggers, in this version help developers create complex interactivities easily. Enhanced features allow more than one trigger to be assigned to an object.
Slide Layers
With this feature, layers can be used to display additional content on the same slide, in response to the actions of the learner. These are useful when creating interactivities and Triggers can be added in many ways. You can add triggers when objects intersect or slide, you can trigger an action when an object enters or leaves the slide. To cite an example, you can trigger a character to talk when another character enters the slide.
Buttons
Creating interactivities has become easy with this feature of Storyline 3. You can opt for push buttons, radio buttons, or checkboxes according to the design needs of your course. The appearance of these buttons can be customized to fit your course design and you can add triggers to control their action.
Accessibility
Storyline was always the first choice to create courses that are WCAG and Section 508 compliant. This version takes it to the next level by providing screen reader support, full navigation, focus indicators, and other options. Course content can be localized with screen readers that can identify the language in HTML5 and Flash output.
Superior HTML 5 output
Articulate Storyline 3 provides better HTML 5 output that can help your e-learning courses work smoothly on any device, irrespective of how complex or customized the course is. Developers can choose the desired format and publish to:
The tool also has a responsive preview option where the course can be viewed on various devices. The features of Storyline 3 help developers enhance the course in multiple ways. It finds and replaces fonts quickly, scales and crops images to fit any placeholder shape, and allows motion paths to be named. Used the right way, it can make the life of e-learning developers a lot easy.
Articulate Storyline 3 has simple and intuitive features that are easy to use and the responsive feature helps you create courses optimized for mobile devices. The tool can create interactivities that grab learners' attention. Now that you have an overview of the new and enhanced features in Storyline 3, how are you planning to use them to develop your courses? Do let us know.