What's Your eLearning Readiness? Drive Adoption with these Best Practices [Webinar]
Before you implement eLearning in your organization, it is critical to gauge your content, IT, and learners' state of readiness for this initiative. Explore key considerations for successful eLearning implementation in this webinar!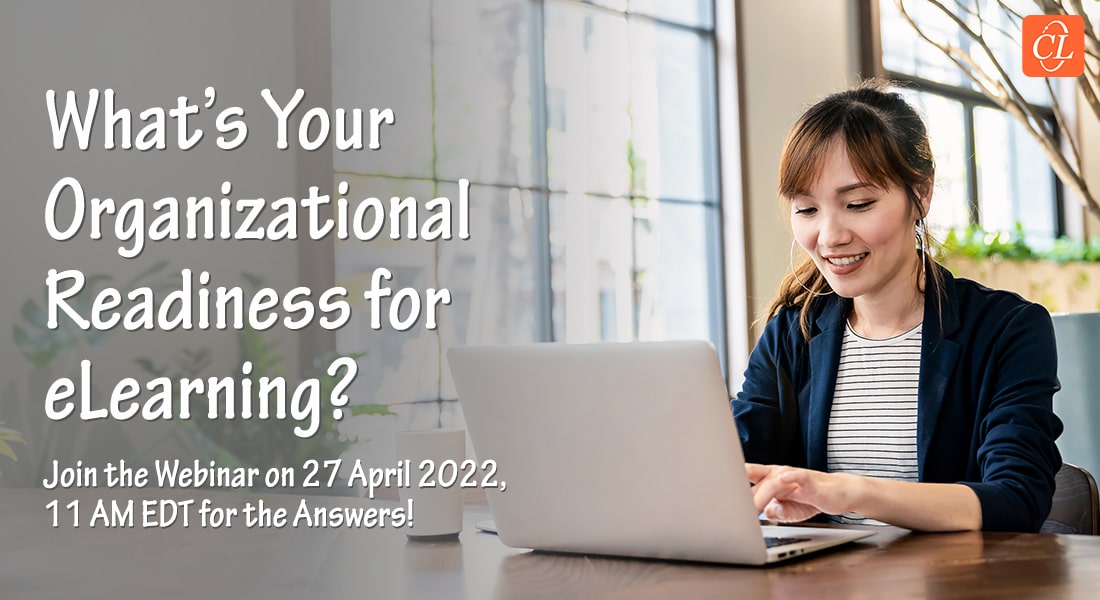 What criteria would you use to determine whether you are ready for eLearning if you were asked a simple Yes/No question? To answer that, you'll need to assess your organization's readiness for eLearning adoption. There are several factors and key considerations to ensure eLearning is as effective as the classroom.
Want to Get Started with eLearning?
In today's corporate training landscape, eLearning is a necessity. However, are your learners and leaders ready to embrace it? Despite the obvious benefits and growing demand for eLearning, some firms find it difficult to adopt it. They struggle to make a successful business case to get top management buy-in.
Fortunately, implementing eLearning is not an impossibility for Learning and Development (L&D) teams. What if we told you that you could get started with eLearning by leveraging existing classroom training materials? Yes, you read that correctly.
If you want to get started with successful implementation, you need to start with a training needs analysis and ensure your eLearning is aligned with business goals. Decisions involving the format, duration, strategy – need to be taken.
However, it need not get overwhelming. Join this webinar on 27 April 2022, 11 AM EDT to explore how classroom activities can be replicated in eLearning, how to save your subject matter experts' time, and more in your quest to adopt eLearning – the right way!
This webinar 'What's Your eLearning Readiness?' explores:
What eLearning is and isn't
The process of converting classroom training to eLearning
Roles involved in the conversion
3 key level considerations for high-impact eLearning
3 key decisions to be taken
eLearning strategies to replicate classroom role plays, hands-on demos, worksheets, and more
This webinar will answer all your concerns and dispel any worries you may have. Click the link and reserve your spot now. Hurry up!