How to Develop an Accessible E-learning Course with Usability in Focus?
What is the point of an online course if it fails to create an impact on the maximum number of learners? Learners include those with disabilities as well. Check this blog to learn more about designing for accessibility and the design elements you can use.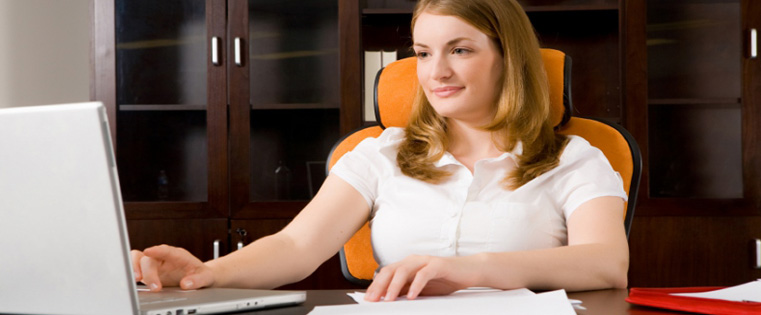 The heart of any e-learning design is its usability. What is the point of an online course if it fails to create an impact on the maximum number of learners? Learners include those with disabilities as well. This is why developing accessible e-learning is important.
Accessible e-learning should comprise of good design. E-learning courses should be designed to be accessible and at the same time be inconspicuous so that a normal learner will not notice it. The key is to find a balance between the basic principles of good designing and the principles of accessible designing so that everyone has the same learning experience.
Parameters of good design
Designing for accessibility as we mentioned earlier is following good design parameters. Here is a list of the features that constitute a good design:
Visually Aesthetic – A good design should be visually pleasing and not cause any discomfort to the learner.
Organized Information – The information should be organized and easy to navigate. The learner must be able to get the information he needs in three clicks or less.
Uncluttered Screen – The screen should not be cluttered with too much information and you have to find the balance between making information easy to find and putting too much information on the screen.
Employ Good Contrast – Limit the number of colors used in the course. They should be neither bright nor shady.
Use Static Design – Avoid rolling, flashing, or visually disturbing items on your screen, it might annoy even normal learners.
Following these universal guidelines ensures that all your learners enjoy the learning experience.
Design for usability
While the parameters discussed above are essential to good designing, there are certain aspects that you must integrate in the design so that the course is accessible to even those with disabilities and helps them complete the course and perform the same functions as any other learner. Animations, illustrations and infographics used in the course aid learning but it is necessary to provide a text alternative or a description to make it accessible to disabled users. You need to use assistive technologies such as screen readers to help such learners access the content.
These tips will help you when designing for usability:
Avoid complex interactions where possible as this requires the learners to spend time to visually engage with the course.
When using color contrasts, consider those who are color blind or find it difficult to identify colors.
Use large font sizes to help those with poor vision.
Use ALT tags to describe each image or diagram.
When using audio or video, ensure you provide captioning or transcription for them.
Use HTML headings tags as screen readers help learners identify them and use as navigational aids.
Ensure navigation is clear, hyperlinks are descriptive and provide as many details as possible.
Designing for those with disabilities should basically consider making the course easier to access for people with motor disabilities or even those who are not computer savvy. Usability in design not only means designing for aged users who may find it difficult to handle a mouse or may not be able to read small print; it also means designing for small devices because with responsive design, e-learning can be accessed on mobile devices. Keeping this in mind, consider these design elements:
Provide keyboard alternatives for exercises that require learners to drag and drop content on select areas on the screen.
For learners who have difficulty using a mouse or keyboard, activities that require their extensive use will exhaust them, so give them the option to skip over lengthy lists or text blocks or recurring content.
Use navigational aids such as site maps, search features or indexes to help learners find the required content and skip irrelevant content.
Limit the amount of content or number of options that appear on screen.
Avoid automatic moving, blinking, or scrolling content; allow learners to control the movement.
Give learners, especially those who have difficulty controlling a mouse or keyboard, the facility to undo errors if they click the 'Del' button by mistake.
Use the same principle for assessments, a hand tremor that caused a click on an incorrect response should be easy to undo.
Provide clear, easy to find instructions to complete the course.
When you design for accessibility, the motive should be to make the e-learning accessible to the largest number of people so that everyone can benefit from it. What are your thoughts on this? Share your views.