3 Aspects About Adobe Captivate You Should Know
Explore some of the best features of Adobe Captivate 2017 release.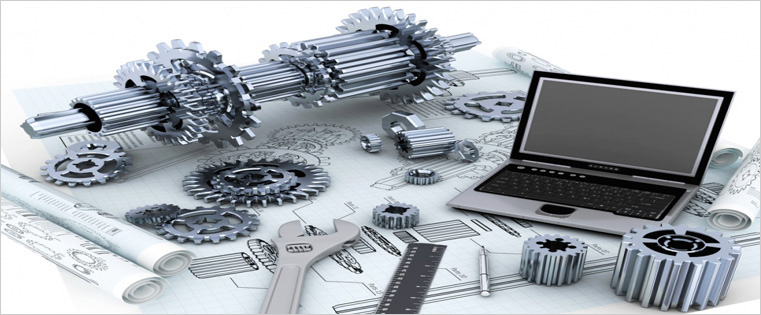 This is an era of a young and dynamic workforce, whose lives are molded by digital technology. Unlike their conservative counterparts, this millennial generation prefers to work and learn using digital media. Be it watching an informative video, undertaking a quick quiz to test their skills, or playing a learning-based game, your young workforce readily absorbs information served to them through any of such innovative mediums.
Mobile devices are another influence changing the way employees learn. Using multiple mobile devices such as smartphones, tablets and laptops, they can learn anytime they want as per their convenience. When employees get to learn as per their will, they display a greater willingness to undertake the course. This translates to better absorption of knowledge and greater interest in the subject matter.
Now the question you need to ask yourself is that, is your e-learning program ready to fulfill the needs of this dynamic and mobile workforce? Does your course have enough interactive elements to keep learners engaged throughout? Can your course work on multiple devices, without throwing up unexpected glitches in its functionality? The answer to all of these questions can be tackled when the course is being developed using the right rapid authoring tool.
Use Adobe Captivate's 2017 release to develop the most advanced and user-friendly e-learning courses. Let us explore some of its amazing features that help you create enhanced e-learning courses:
Rapid Development
Here's how Adobe Captivate can help you create e-learning courses at a much faster rate:
Save a ton of time by using the in-product Adobe Stock and library of over 75,000 e-learning assets. You can choose from a wide variety of copyright images, people cutouts, interactions, themes, games, scenarios and much more. Find the right asset for your e-learning project and directly incorporate it in your course.
Adobe Captivate Draft is an in-built free storyboarding app. It allows you to convert your ideas into interactive storyboards, complete with e-learning elements such as content and question slides, branching logic, and more. You can even share your storyboards with other stakeholders in real time.
Adobe Typekit Integration gives users a great viewing experience by providing a consistent typography across all devices. Learners experience content exactly the way it was meant to, with this great new feature.
Responsive Course Design
Adobe Captivate allows you to create courses that run flawlessly across any device. Let's see how:
Fluid Boxes are the building blocks of a smart e-learning design. These intelligent containers align according to the objects placed in them as per the screen size of the device or the browser it uses. These boxes allow you to effortlessly deliver a fully responsive e-learning course.
Responsive sliders allow you to break free of fixed sizes and breakpoints in course navigation.
The Auto-Migrate technology transforms your legacy courses to new age, fully responsive, mobile-ready modules. Make courses fully responsive by simply importing them. Captivate logically groups objects and places them in Fluid Boxes, which you can modify according to your needs.
Advanced E-learning Development
Adobe Captivate gives you unprecedented control beyond standard authoring functionalities with the help of the following features:
With Advanced Shared Actions, you can enable conditional or multiple actions in an interaction or across projects, and create shared action templates to use with other modules and projects.
Mulitstate Objects let you define an unlimited number of custom or in-built states for each object, including smart shapes, images, text, buttons, and more. You can even easily edit states using the States timeline.
Create fluid object transitions, which include motion paths and rotations, with Responsive motion effects. Add effects to individual objects and groups of objects. Define linear, custom, and also scribble motion paths to control the way objects move.
Add real value to your e-learning program by utilizing the tight integration of Adobe Captivate with Adobe Captivate Prime LMS. Monitor how learners, departments, teams, and partners are doing on their learning objectives, through effective tracking and deep analytics.
With this, I have just scratched the surface of Adobe Captivate's many features, check the source to get a complete overview of the features. As they say, you need to use it to know it. Rest assured your development process would only be enhanced by using this powerful software.
Source: www.adobe.com