3 Effective E-learning Authoring Tools Instructional Designers Prefer Using
In this blog, let's look at 3 authoring tools commonly preferred by IDs as each lends great support to a variety of learning strategies.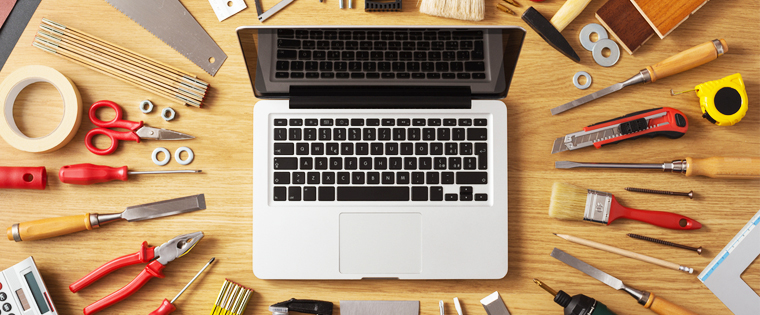 One of the most critical decisions before developing a course is picking the right and the most appropriate eLearning authoring tool. Each tool is designed for various styles of learning, delivery platforms, file formats, eLearning standards, and production workflows. Choosing the wrong tool that is not optimized for your needs, can result in waste of cost, time, and efforts for your organization. You could end up creating eLearning courses that do not function well within your training framework or are instructionally futile. As an Instructional Designer, it is your prime responsibility to understand the main features and capabilities of each authoring tool to design courses that meet learners' needs.
Another vital component to be considered while choosing authoring tools, something that can be a deal-breaker in the organization's training budget, owing to exorbitant conversions—is durability. In simple terms, the longevity of the tool in the marketplace should be considered, as there will be a need to allow source files to be opened and edited in the future versions of the application. In this blog, let's look at three authoring tools commonly preferred by IDs as each lends great support to a variety of learning strategies.
1. Articulate Storyline
Articulate Storyline is the easiest way to create custom interactive courses that work on every device. It includes pre-built interactions such as dials and sliders that can be customized rapidly. It also has intuitive features that help build any kind of interaction you wish to incorporate, from any object on the slide. Storyline's responsive player automatically adapts to any screen and orientation, making courses look great on any device. It hides sidebar menus and eliminates browser problems. It also delivers mobile-friendly playback controls.
Articulate Storyline has a short learning curve, with an easy to use interface, which allows users the ease of developing interactivities with the help of its inbuilt features. The pre-installed features of Articulate Storyline help developers develop interactive eLearning courses within a short time. It has built-in templates for assessments, interactivities and it also has GUI templates, making it easy for developers.
Other major benefits are interactions and other pre-built layouts that are required to build an effective course. You can also customize templates to suit your organizational needs and the brand image. The inbuilt variables in Storyline consist of triggers that allow the addition of a wide variety of functionalities.
It is fully integrated with Content Library and Articulate Review, which help in cutting cost and time. Content Library is constantly upgraded, with the latest course assets, right from the library. You can choose from over 100 ready-to-go slide templates, to get started quickly. There are tons and tons of photographic illustrations in a range of professions, expressions, and poses. You can also add over a million royalty-free assets that include stock photographs. You can also include visually rich videos and illustrations, and icons can be easily adjusted to match your course.
Another advantage of Storyline is that it can publish courses in formats such as HTML5 and iOS, with just a single click. With Articulate Review, you can get instant feedback from your stakeholders, or Training Managers, through in-text comments. You can view sample courses here that were developed using Articulate Storyline.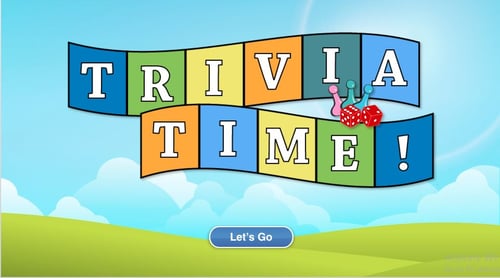 2. Adobe Captivate
Responsive courses play an integral role in enhanced learner engagement, and this is made easy with Adobe Captivate. This authoring tool is best known for the development of simulations, video demos, compliance courses, quizzes, and a lot of other interactivities. It allows you to create responsive e-learning courses, with HTML5 output, that works on all devices effortlessly. One of the major tasks for any developer is to create courses that are compatible on any device. With Adobe Captivate, this is a breeze, as you can create a single course for multiple platforms.
Another added feature with Adobe Captivate is generating software simulations that are easy to record – a 'how-to' video of an application. With the help of simulations, employees can deal with and overcome real-world challenges in a safe environment. It also helps them hone their skill set, helping them visually explore each step in a process. Captivate does the major heavy lifting work, with all the built-in features. Another feature is that it is compatible with Photoshop, which allows you to build and import slides from Photoshop. It also allows you to add effects to individual layers. Even if changes are made in the Photoshop file, they are automatically updated in Captivate.
A few of the new features of Adobe Captivate:
Fluid Boxes
Multiscreen responsive eLearning authoring
Auto-migrate from non-mobile to mobile
Adobe Typekit integration
Responsive sliders
Responsive text support
Customizable closed captions
Device-specific previews
Scalable Vector Graphics (SVG) support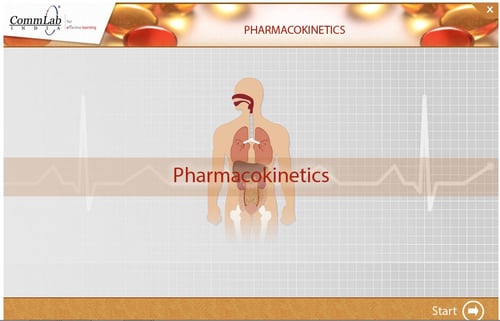 3. Lectora Inspire
Global 2000 companies in 125 countries have made Lectora "the most preferred software" for their e-Learning needs. Lectora Inspire is majorly used for the development of interactive eLearning content, engaging websites, and stunning presentations. Lectora is the most popular tool when it comes to leading the way for HTML5 authoring and mobile learning capabilities. Tools such as Snagit and Camatasia are added advantages in Lectora. Snagit makes it easy to take a picture of the screen and send it to an application and site. Camtasia enables you to make screen recordings and capture content on your computer's video camera.
The responsive course design (RCD) feature in Lectora offers an ideal user experience across a variety of mobile devices. With RCD, content is published seamlessly across multiple devices.
One of the highlights of Lectora is that it publishes browser-friendly content that works natively on any browser. Unlike Flash, that requires plugins, Lectora does not need any. With Lectora, you can change the default interaction to suit your needs in a particular course.
Lectora Online is a web-based/cloud-based authoring tool that allows you to create e-learning courses in the cloud. Being cloud-based, you don't need your system every time you need to develop a course. With the login credentials, you can access the account online and create (and review) courses using Lectora Online.
With this authoring tool, you can easily rescale and customize courses to fit any device, and screen orientation. Lectora also allows you to create assessments, scenarios, and flash-based mini games. The built-in quiz feature allows you to create quizzes effortlessly. It also allows the conversion of courses into Rich Text Format Files (RTF) for translations. Learners are at ease to choose the language of choice to learn.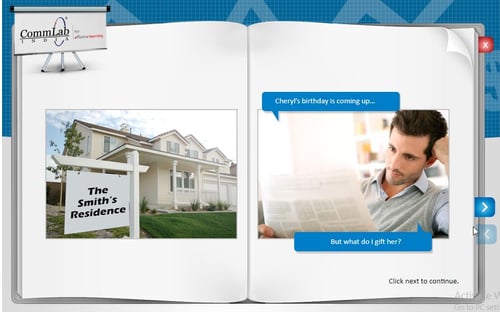 Before investing in authoring tools, ensure you understand the features and select what you feel will best support your learning needs and consider strategies likely to be used, translations, responsive courses, etc. These are our 3 best picks. Check some courses developed using these 3 tools here. Do share your thoughts on your favorite and best choice of authoring tools.