Publishing Options in Articulate Storyline
This blog post shares insights on what are the various publishing options in articulate storyline.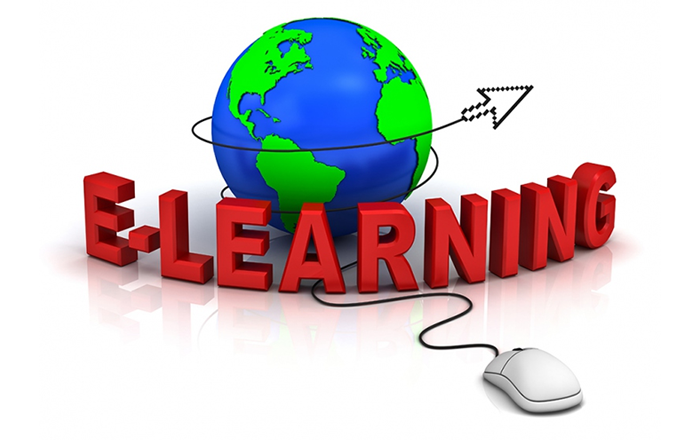 We develop many eLearning courses for our global clients. The learning requirements of one client differ from the other. Some clients ask for an online version, while others prefer to deliver their courses offline. Some training managers want to track their learners and some do not.
Meeting these diverse requirements is now simple thanks to Articulate Storyline. This incredible rapid authoring tool allows us to publish eLearning courses to:
Web
Articulate Online
LMS
CD
MS-Word
Each of the above has different settings which we can configure, based on the requirements and each of them has unique advantages over each other. Let's look at each of them in detail.
1. Web
Publishing eLearning courses to the web enables learners to access them via I the Internet or a local network within an organization. (Such as an intranet).
Note: It is not possible to track learners for eLearning courses published to the web.
Refer the screenshot of the window below, used to publish courses to the web.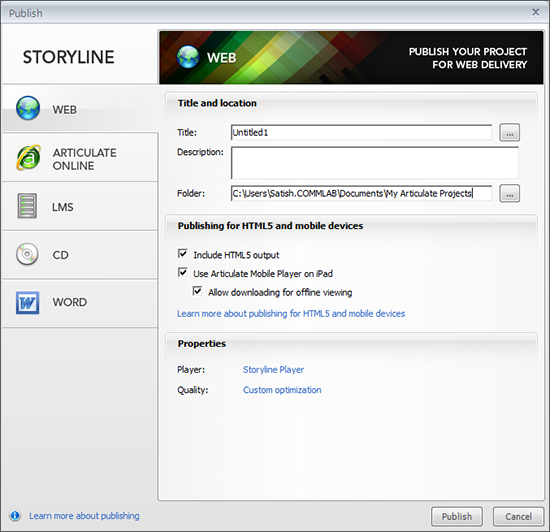 2. Articulate Online
Projects published to Articulate Online allow us to publish and upload at the same time. We can also upload manually.
Note that you MUST have the Articulate Online account before publishing.
See the picture below to view the window, used to publish digital courses to Articulate Online.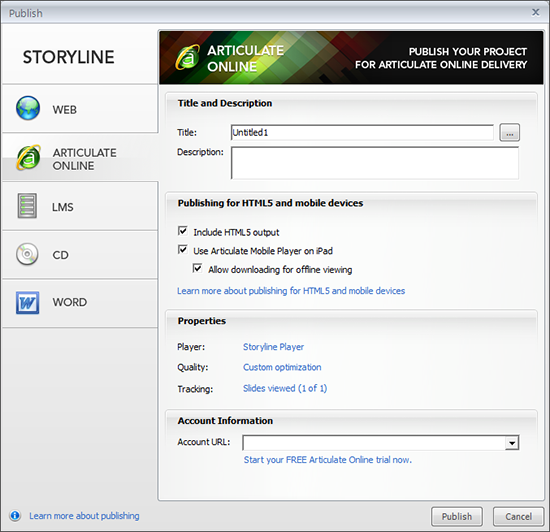 3. LMS
This mode of delivery is widely used by training managers. This is because courses published to the LMS enable the training managers to track quiz score, completion status, pass/fail status and other results of the final quiz of learners.
We can configure the tracking options from the available options.
We can configure the tracking options as shown in the screenshot below.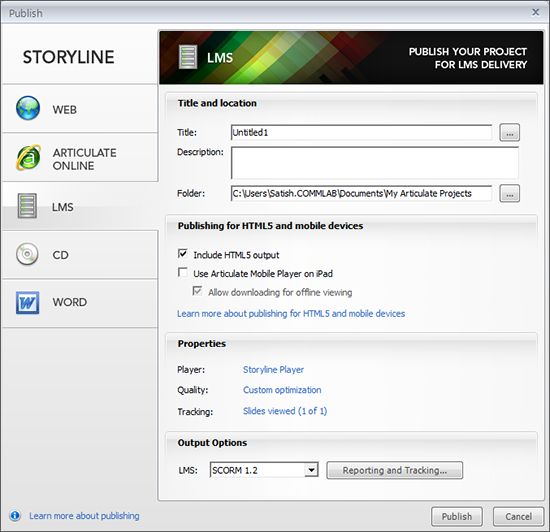 4. CD
Some learners do not have access to the Internet. You can publish your digital courses to a CD or DVD to enable these learners access them.
Note: Content of this type can be accessed only through the media players installed in your PC.
Here is a screenshot of the window through which you can publish courses to a CD.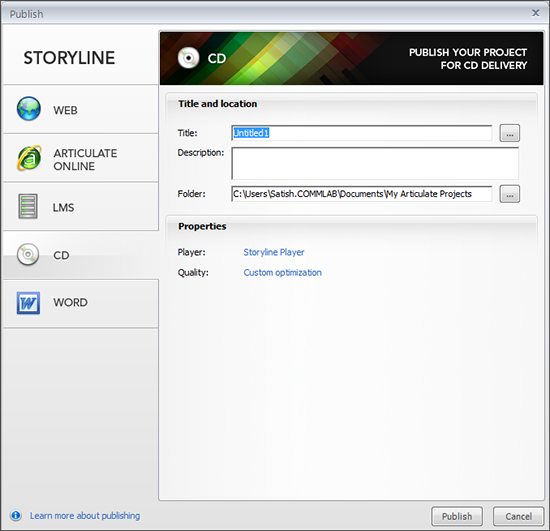 5. MS-Word
Translations of eLearning courses are made easy with Articulate Storyline. This is very helpful when you want to provide the learner access to the content of the eLearning course in a document format or to send the content to a translator.
One advantage of publishing your course to MS-Word is that we can get the content in layers.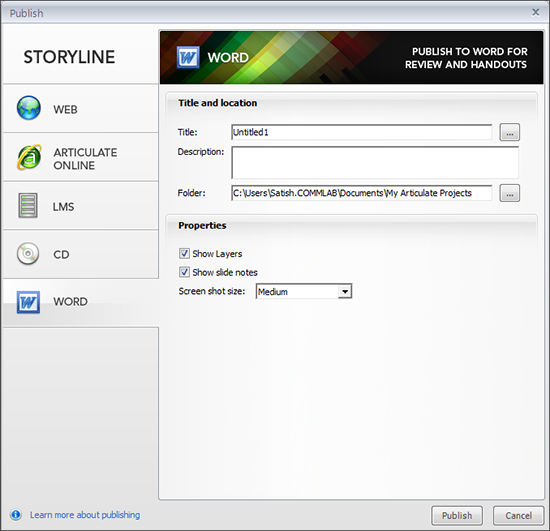 Refer the above image to know more about the options available to publish your course as a MS-Word document.
In this way, you can publish your eLearning courses to various formats, based on your training requirements. You can configure required settings from the window appeared before publishing.
Hope this helps you. Do share your views.