Why Should You Consider Converting PPTs to E-learning?
Still stuck with PPTs for your digital learning? Convert to e-learning today!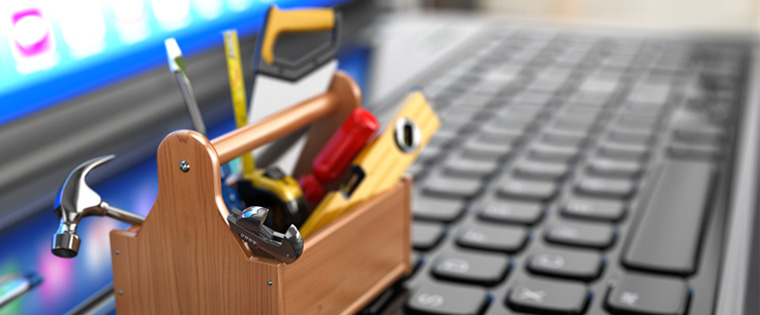 PowerPoint is a powerful tool. Let's face it, everyone reading this has used it at some point in their lives to get their content and ideas across to an audience. Be it in the university presenting a project overview, or in an organization showcasing a new strategy, PowerPoint is our go-to tool when it comes to presenting content in a visually attractive manner, and for all the right reasons too.
PowerPoint offers a plethora of features, effects, and animations no other presentation software can beat. There is also a vast library of free, built-in templates. With templates, all you need to do is pick one that seems a good fit for your presentation, add your content, and simply deliver it to your audience.
Without doubt, PowerPoint excels in supporting an instructor with delivering the necessary content. But can PowerPoint do justice to your content in a solely digital setup? In the absence of an instructor or presenter, the dynamics of learning change to a very large extent.
Instructors often get learners interested in the topic of discussion through their unique take on the subject matter and their impressionable communication skills, which is missing from the PPT. Instructors can also trigger meaningful discussions in the classroom, which promotes social learning.
Without an instructor, the responsibility of engaging learners falls entirely on your content and the way it is presented. PowerPoint, although highly effective, falls just short of doing that. This is why you should consider converting your existing PowerPoint presentations into full-fledged e-learning courses. Below are some reasons that can help make up your mind:
Get a jumpstart from existing content
Existing PPTs of your organization are only made after a thorough analysis of needs and target audience. This in combination with the verbal cues of an expert instructor conveys the subject matter effectively to learners. While converting, both the PPT and verbal content can serve as a strong base on top of which your e-learning can be built.
The knowledge to be delivered is right there in front of you, all you need to do is break it down into small meaningful sections and apply instructional design strategies to get a fully functioning digital learning course.
Enhanced interactivity
There are four basic types of onscreen interactions: click, hover, drag, and data entry. PowerPoint is limited for the most part to just click and reveal interactions. This drawback can be a decisive factor in the digital learning process. Digital learning depends on interactive elements to engage users and make them active participants in the learning process.
E-learning can include many interactivities. Be it a drag-and-drop or sorting for a game-based module, entering the correct answer for an assessment, hovering on images for extra information, e-learning has it all. This is the most basic reason to get your PPTs converted into e-learning courses.
Create a training that works for your audience
Make your PPTs technologically relevant by converting them into e-learning courses. This is the mobile age. Mobile devices, combined with high speed Internet, are playing a huge role in the way your employees live. No longer do they learn sitting at their desktops, let alone in a classroom. Like their work, they like to take their training with them and learn when most comfortable.
E-learning courses make this possible. They offer seamless compatibility across devices of all sizes, shapes, and operating systems. In addition to this, it also offers mobile-friendly microlearning modules and just-in-time learning, allowing employees to make the most of even little of their free time.
Extend the shelf life of your content
In order to implement e-learning, you also need to setup a Learning Management System. An LMS is a centralized software that allows the hassle-free distribution and maintenance of your e-learning courses. Imagine, being able to update a course by adding new modules or deleting old ones, with just a few clicks.
This change effortlessly reflects across your global setup. An LMS also gives you powerful learning analytics, which basically show you how effective your course modules are, further allowing you to fine tune your content. By giving you the ability to constantly evolve with your changing needs, e-learning courses last much longer than your PPTs.
As you can see, the advantages of converting PPTs to e-learning are inarguable. Collect all your PowerPoint and verbal content and get started with the conversion process as soon as possible.