5 Ways Learning Analytics Has Influenced Corporate Training
This post provides functional and training managers with an insight into the ways in which learning analytics has influenced corporate training programs.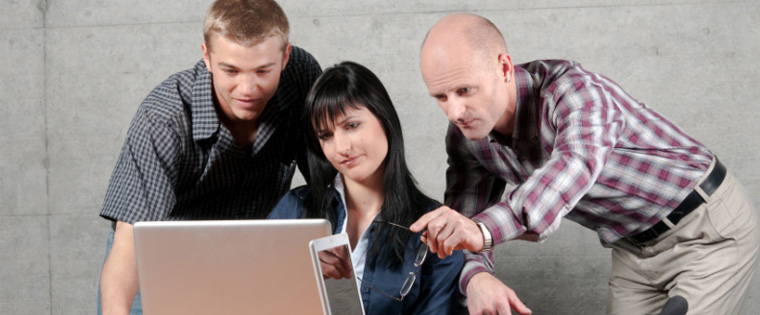 Years ago, I remember attending a classroom-based training program where written feedback was provided at the end of the session. Back then, this was the only way to measure the impact of a training program. But, with an increasing number of organizations opting for e-learning and blended learning as a part of their training strategy, new methods to measure training effectiveness have evolved.
Have you ever wondered whether the training programs rolled out in your organization are worth the money invested? Do you know to what extent learners have benefited from completing the training?
Using learning analytics, data on course completion, time spent on completion, assessment scores, and learner engagement can all be analyzed. So, the next time you have a doubt about whether your training program has served its purpose, simply access the LMS to pull the required course data. Applying learning analytics can work wonders in gauging the effectiveness of an online training programs.
Read on to learn five ways in which learning analytics has influenced corporate training programs for the better.
1. Provides Personalized Learning Experiences
When it comes to corporate training programs, there is no 'one-size-fits-all' solution. For this reason, an increasing number of organizations are looking at ways of providing a personalized learning experience for their employees.
Personalized learning happens when training programs are tailored to meet the learning preferences of individual learners, or groups of learners. Modules can be presented according to the individual needs of learners. For example, consider an online training program on an ERP software. A learner who is in the sales team will need to know how to use the ERP package for his or her functional unit, while this may not be the case for a learner who is in the finance department, for example, or in the human resources department.
A pre-test included within the e-Learning course provides learners with the option to skip, or 'test out', of modules. For example, a new employee in the sales team will need to gain knowledge of the entire product portfolio. An experienced sales representative, on the other hand, might just need to update his or her knowledge on the newest products in the product portfolio. Based on both of their experience and their performance in the pre-test, learners can be assigned to specific training modules to suit their training needs.
An analysis of data on the different roles, functional units, and learning preferences of learners within your organization is an efficient way to roll out personalized training programs.
2. Predicts Learner Performance
Most of us are familiar with training programs that have an evaluation or assessment at the end. The purpose of the assessment is to track learners' understanding of the training content. Despite this, not many of us are aware that learners' performance can in fact be predicted through learning analytics. Learning data can be used by L&D personnel to predict whether learners will pass the assessment, or whether their engagement level with a given course is about to drop. This is possible with predictive analytics. Predictive analytics use statistical techniques to predict learners' performance based on prior patterns of learning. This data can be used to incorporate new strategies to improve performance in online training programs.
3. Increases Learner Retention Rates
Often, corporate trainers face the dilemma of handling truant learners, who do not see online training programs through to completion. The disastrous consequences for an organization in which many learners are unsuccessful in completing the mandatory compliance training programs are all too easy to imagine.
If numerous learners are unsuccessful in completing the online training program, or drop out half-way, this may be an indication of the ineffectiveness of the e-learning course. After all, every e-learning course that you roll out needs to be able to grab learners' attention, and keep them interested in and motivated to complete the training program.
Learning analytics through an LMS can prove extremely helpful in monitoring learners' progress and track successful completion. This can help training managers decide on the most appropriate intervention methods early on, to ensure that the training program is effective.
4. Improves Online Training Programs
In huge organizations, it becomes difficult to notice a trend toward lower learner engagement. If learning analytics is in place, the activity of learners is easily tracked, trends are identified early on, and interventions can be provided to boost learner engagement.
If learning analytics reveal that learners have spent a lot of time on a module of the e-learning course, yet fared poorly in the assessment, then it is time to take a second look at the learning activities, content, or assessments of that module.
An analysis of the feedback received from learners after a course/module completion can reveal the strategies that have been successful, as well as those that may have backfired.
5. Contributes to a Cost-Efficient Training Budget
Organizations roll out multiple online training programs, but do learners access all of them, or complete all the courses successfully? It is only when you analyze data on course access, completion, and assessment scores, that you realize the true reach of your e-learning courses.
Let us consider the example of a customer service team. Soft skills are essential for customer service agents. But does your organization need to invest in training them on basic soft skills? To find out, offer a pre-assessment to gauge the current skill level. If all the team members manage to clear the pre-assessment without any hiccups, then this indicates that a training program on the basics of soft skills would be an unnecessary investment.
On the other hand, offering an e-Learning course on effective customer-handling skills can enable customer service representatives to ensure the happiness of customers. And happy customers, as we know, contribute to the growth of the business. Therefore, rolling out a course on effective customer-handling skills would likely be a good investment.
Learning analytics can help organizations understand how to distribute their training budget by informing managers of the areas of greatest need. In this way, learning analytics play a major role in maintaining cost-efficiency within employee training.
According to the top spending trends for training, 2016-2017, 58% of organizations spend more than $1000 on training per learner, especially on employees in the senior leadership teams.
Just as organizations measure productivity, quality, and profitability, there is a need to measure and evaluate the effectiveness of online training programs in corporations. The good news is that this is both possible and simple through the application of learning analytics via an LMS.
If you have used learning analytics to bring about positive changes to the online training programs in your organization, do share your thoughts through the Comments section so that others can benefit!