4 Ways to Create a Lasting Impact on The World of Corporate L&D
Are you an L&D professional trying to make a difference in the ever-evolving corporate world? This article can show you how! Continue reading as we share 4 impactful ways to make an impact in the industry…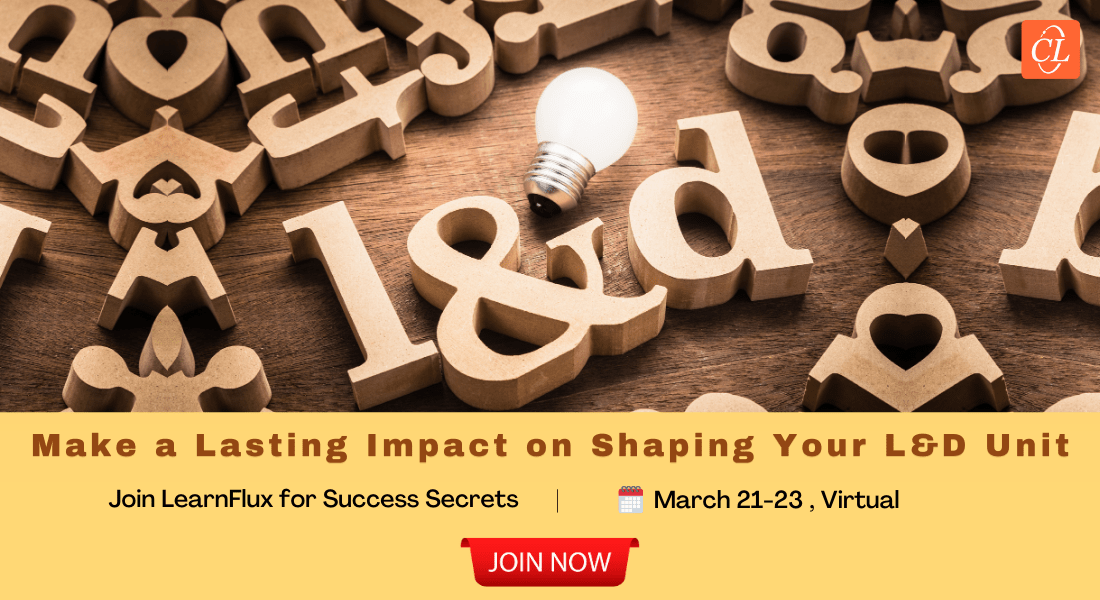 As Learning and Development (L&D) professionals, our goal is not just to deliver training but also to create an impact that will transform organizations. With rapid changes in technology, new methods of training delivery and evolving business needs, it's essential we stay ahead of the curve.
In this blog post, we're going to explore four ways you can make an impact on the corporate world of learning and development. Whether you're new to L&D or have been in the industry for years, these tips are sure to help elevate your career and drive results for your organization. So let's get started!
4 Ways To Create A Lasting Impact On The World Of Corporate L&D
In a rapidly globalizing and ever-changing business world, it is more important than ever for organizations to provide their employees with access to quality learning and development opportunities. This is not only essential for ensuring that employees have the skills and knowledge they need to be successful in their roles, but also for ensuring that an organization's workforce is able to adapt and respond effectively to change.
There are many different ways that organizations can make an impact on the corporate world of learning and development. let us discuss the top 4 methods –
1. Providing Access To Quality Learning Resources
In order to ensure that your employees have enough opportunities to develop their skills and knowledge, it is important to provide them with access to quality learning materials. This could include articles, eLearning courses, virtual instructor-led training (VILT) or even attending conferences or seminars.
2. Encouraging employee engagement in learning activities
It is not enough to simply provide employees with access to learning resources; you also need to encourage them to actually engage with these materials. One way of doing this is by offering rewards for employees who complete the assigned learning activities, such as giving them additional paid time off or providing them with a monetary bonus, or acknowledging their effort.
One of the best ways to engage modern day learners is through gamification of eLearning. By adding gaming elements to the training delivered, it is possible to keep the training fun, and challenging. Additionally, tools like scorecards and leader boards can be used to reward the learners.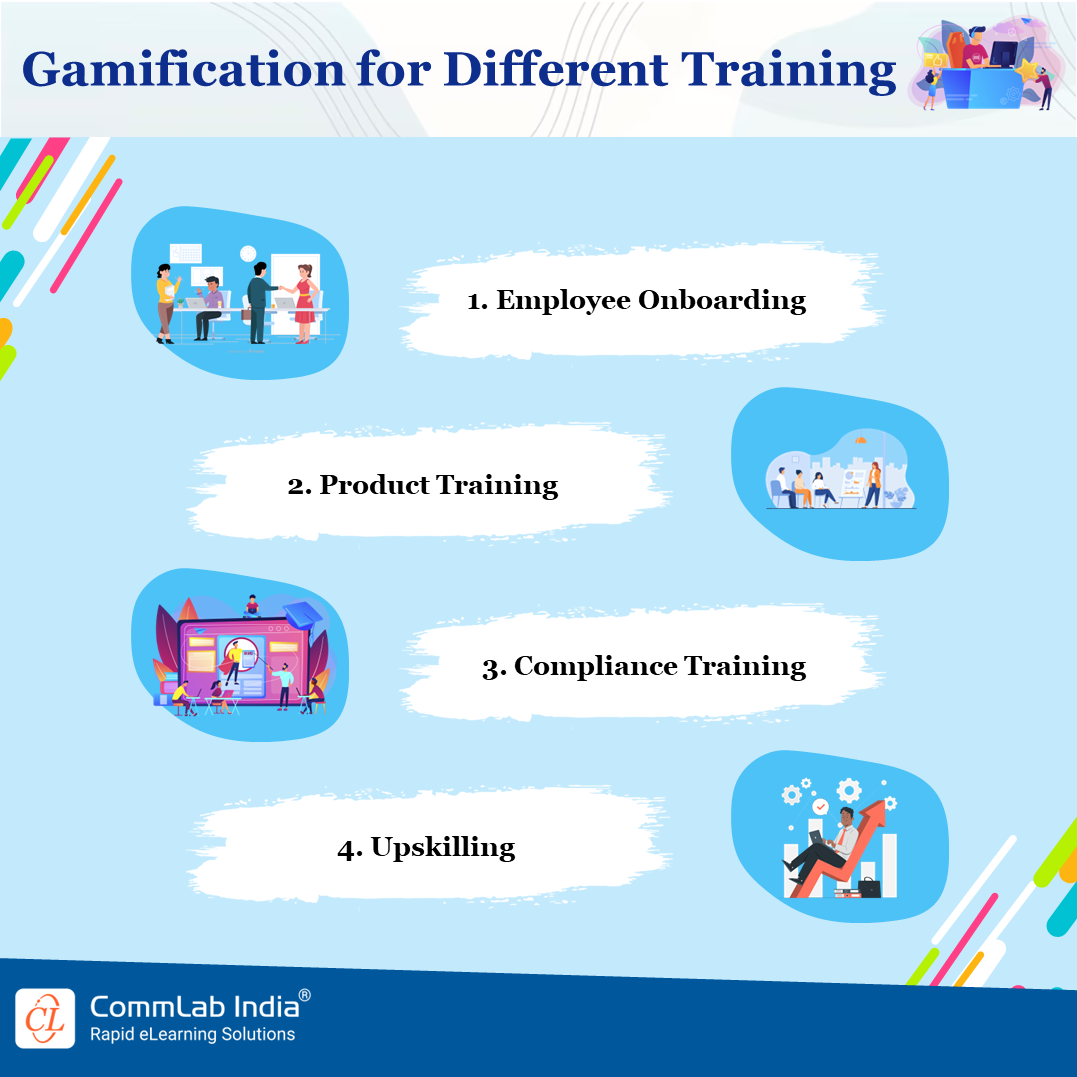 3. Creating A Culture Of Continuous Learning
To really make an impact on the corporate world of learning and development, it is important to create a culture within your organization where lifelong learning is valued and encouraged. And for this, everyone – from the CEO to the entry-level employees – should be on board with the idea.
It starts with setting the learning goals, the tone of delivery, the different delivery options, the budget for training and development, etc. It is also important that the employees are ready to fully utilize the learning opportunities provided, and there's emphasis creating on an environment where knowledge sharing is encouraged.
It is also important to put systems in place to make sure that learning is happening on an ongoing basis. This includes providing the learners with enough resources, offering eLearning courses, hosting knowledge sharing sessions, and providing mentorship opportunities. By making sure there are plenty of opportunities for employees to learn new things, you can create a culture of continuous learning that will benefit your company for years to come.
4. Using Technology To Enhance Learning Experiences
Technology has revolutionized the corporate world of learning and development. It has enhanced learning experiences by making it more interactive and engaging. Additionally, technology has made it possible to access information and resources that were previously unavailable. And when used right, technology can be a powerful tool that helps make a lasting impact on corporate L&D.
Some ways that technology can be used to enhance learning experiences include:
1. eLearning Modules – eLearning modules are a great way to supplement traditional classroom learning. They can be used to provide access anywhere, anytime convenience so the learners don't feel the pressures of time.
2. Webinars – Webinars are live or recorded online presentations that offer an engaging way to learn about new topics or revisit familiar ones.
3. Online Assessments – Assessments are the most important part of a learning experience. Unless the learners are assessed, the impact of the learning cannot be measured. And technology can put to good use with eLearning assessments.
4. Learning Management Systems (LMS) – An LMS is a software that helps develop and distribute eLearning making online learning more accessible, flexible and also facilitates learning at the own pace and on their own schedule.
Wrapping Up
Learning and development in the corporate world is an ever-evolving field that requires constant innovation to stay ahead of the curve. By implementing a few key strategies, you can make a real impact on your organization's learning and development culture.
From utilizing modern technology tools to curating meaningful content – it all starts with understanding what employees need to succeed and providing them with the necessary resources. While I have shared some effective methods to help you hit the ground, there are more tools, technologies and insights that you need to explore about L&D to stay ahead! And Learn Flux can help you with it.
What Is Learn Flux And Why Should You Register?
Learn Flux is Commlab India's recurring event for knowledge sharing, networking and learning! It is a three day event happening from March 21 to 23, 2023! For a nominal registration fee of $97, you get benefits worth $1498 including
Access to 10+ Live Sessions and Workshops
eLearning Champion's Swag Box
Perpetual Access to Learning Portal [worth $1299]
Credit in the Store for Rapid eLearning Accelerators
Editor's note: This post was originally published in March 2023 and has been updated for comprehensiveness.