5 Tips to Improve Learner Engagement in Virtual Classrooms [Infographic]
Worried that your virtual classroom will not be able to replicate the magic of in-person classroom sessions? Here is an infographic with 5 tips to improve learner engagement during virtual classroom sessions.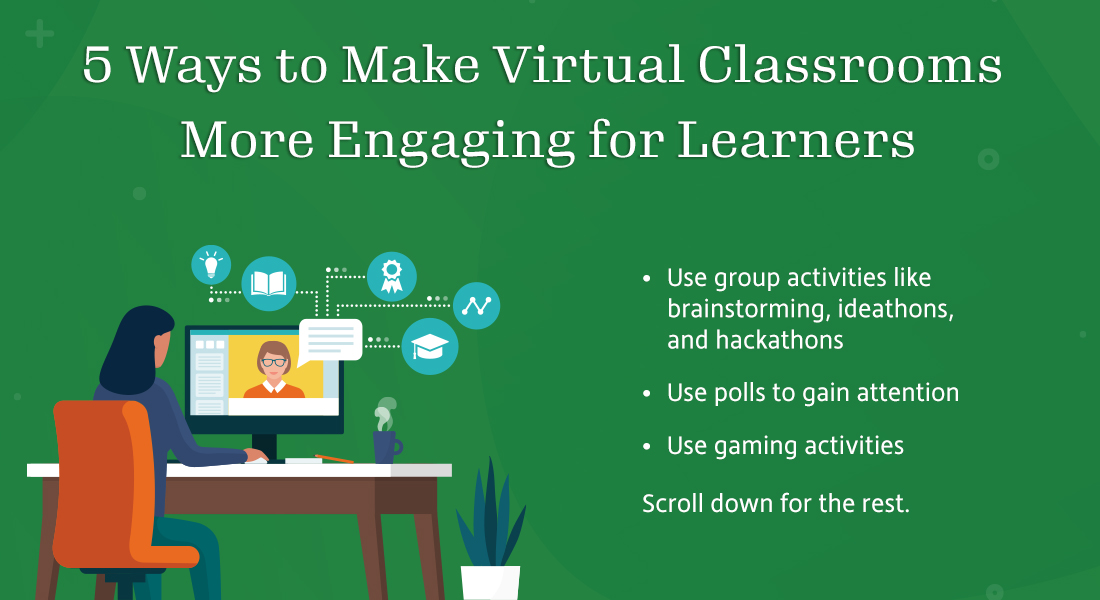 In the times of of social distancing (due to COVID-19) and work from home, the L&D industry has a two-fold challenge to overcome. The first is to make sure all in-person classroom training is transferred to virtual training methods. Virtual classrooms have provided an apt solution for this challenge. The second challenge is to make virtual classroom sessions as engaging and impactful as in-person classroom sessions. And that is easier said than done.
Shifting from in-person to a virtual classroom may sound simple but honestly, it's not. Just asking your instructors to log into a virtual platform and give a lecture to an invisible audience is not how virtual classrooms work. Besides, that invisible audience is part of the problem. When instructors can't see the learners and miss out on the visual cues, it becomes very difficult for them to engage with the audience.
But while it is challenging to maintain learner engagement through the virtual classroom, it is not impossible. You only need to think of different avenues to do that. And this infographic will help you find different ways to maintain momentum and engagement in a virtual classroom.