Videos for Mobile Learning and Performance Support
One of the best advantage of videos is that they are mobile friendly. Accessibility of videos on mobile phones proves to be extremely useful for remote workforce. Check out this blog to know why videos are best suited for performance support and mLearning.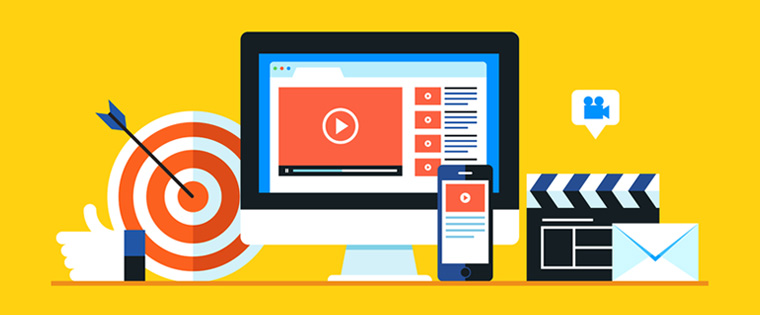 We live in an age where information is right at our fingertips. So how can we lag behind with online training? People always look for immediate solutions that will help them tackle difficult situations or refresh their memory at the 'moment of need'. Just-in-time (JIT) training works on the same principle. For such instances, videos support in providing JIT solutions. It would become even better when it is provided on the device of their choice: mobile phones.
Though there are numerous reasons that advocate the utility of mobile devices, nothing can beat the fact that they have the ability to store and retrieve information in a jiffy. That in itself should be reason enough to bank on mobiles to impart performance support. Read this blog to know why videos are best suited for performance support and mLearning.
Why Videos for Mobile Learning?
One of the biggest advantages of videos is that they are mobile-friendly. They can be created in a host of formats that are mobile-compatible. This accessibility of videos on mobile phones proves to be extremely useful for remote workforce, employees who lack immediate access to desktops or laptops, those who work on shop floors, construction sites, hazardous areas, and those whose work is dependent on a mobile phone.
This ease of access allows employees to reach out for these videos whenever needed. This helps in getting the knowledge across and reinforce what they have learned, at their greatest point of need. Videos provide vital information when it is needed. JIT videos are quick, convenient, and cater to specific goals of employees. This ensures that the learning objectives are met. JIT videos are widely used when there are changes made to products, policies, and to share news. Learners find this mode of training interactive as they can ask questions, share their point of view, and also provide feedback.
In the current generation, learners are social media enthusiasts and are mainly driven by videos for entertainment. They share videos and content widely across all platforms. Learners are inclined toward mobile content and watch videos ONLY on their mobiles.
Video-based training programs are quick, visually appealing, engaging and above all FUN. Who doesn't like fun while learning? The use of "how to" videos have proven to be quite effective to impart learning. Most millennials are self-taught and very comfortable with the technology at hand. With resources readily available, they just need to find answers. From looking for product information to looking for solutions, they know their way around.
Learners these days have the power of the Internet and the latest technology, however, they need guidance and support. Learning cannot be replaced by technology, it can be enhanced. Videos play a key role in enhancing the whole experience for this generation and pique their interest. Data suggests that Gen Z learners are anxious when it comes to new learnings; developing a structure and a systematic learning approach will help tackle this issue and make learning more fun. Since, modern learners have less patience, video based learning captures their attention.
JIT training can be used for:
Where there is a constant need to stay updated and knowledgeable, JIT training is the key solution. Videos help reps access timely information and respond to customer queries on the spot.
Understanding a process can be quite confusing. To simplify this complexity, videos come in handy. You don't have to attend long training programs to understand the process, when you have access to videos explaining them in a short bite.
Thorough product knowledge is highly essential for sales reps, particularly on complex products with several components and intricate operations. Through videos, sales reps can demonstrate to customers, making it simpler to understand.
When it comes to new hires, organizations expect them to be job-ready on day one. Videos about company policies, mission, values, organizational structure, leadership, compensation and benefits, and related topics can help them settle quickly.
Videos used in such learning must be concise, of high quality, and relevant and learners must be able to relate to the content in the video. Such approaches, will evoke emotions and connect well with learners, proving to be successful.