The Importance of Video-based Learning for Corporate Training
Videos were previously considered a "nice to have" asset for your corporate training but today, they are much more. Videos are now crucial for the successful learning of employees and this blog highlight their effectiveness in corporate training.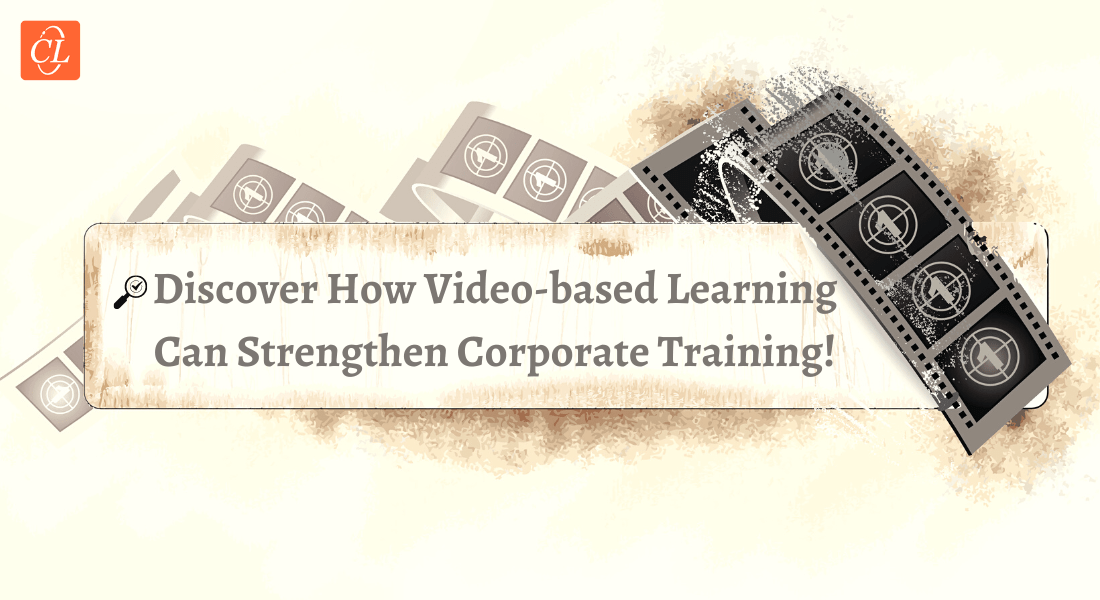 The modern workforce is not local anymore, so organizations are swiftly switching to a hybrid work model, and videos are one of the most impactful formats to cater training to a remote or a hybrid workforce. To train your workforce, videos play a crucial role in almost every strategy whether it is Virtual instructor-led training, microlearning, eLearning, or a blend of them all. Videos maintain a constant flow of information that helps the learner to stay attentive and retain most of the information they grasp. Here are a few specific reasons why you should incorporate video-based learning for corporate training.
Are You Not Using Video-based Learning for Your Corporate Training Yet?
Videos have the ability to:
Foster change in behavior and thinking
Support responsive learning
Leverage audio and visually appealing graphics
Read on to explore a few more benefits of video-based learning.
The modern workforce mostly consists of either the millennial generation or the GenZ, and both of them have their own specific ways to learn anything. Multiple factors affect the learning habits of these learners, and when their expectations are not met, they might tend to get distracted and ultimately drop the training ROI for the company. Apart from these people, others have also started to prefer training that is flexible, personalized, short, and delivered in immersive and engaging formats. Videos are one such format that is capable of engaging most of these learners because video-based learning has a broad spectrum of usability and creativity.
5 Reasons Why Video-based Learning is Effective for Corporate Training
1. Generates curiosity and engagement
Learning while exploring is the new normal for the modern generation and videos are a medium that helps a subject to be explored in detail, generating curiosity among the learners. If the videos are informative enough, they can successfully hook the audience's attention for a longer period as compared to content slides and audio-only lectures. This unique quality of videos to be able to facilitate sticky learning makes video-based learning one of the major strategies to learn new things. Videos are the most consistently used format to provide eLearning resources or fully fletched courses to the learners.
2. Foster change in behavior and thinking
When it comes to training your employees on any subject; be it a product, service, or soft skill for that matter, videos can be more impactful than text-only or audio instructions. A video helps the learners to change their behavior and the way they approach anything. For example, a new machine has been introduced in the workplace, but some of the employees can't operate it properly, so a "how-to" video or an animated instructional video will help understand the functioning. Videos also help the learners move on from certain misconceptions they might have developed in the past, and improve their thinking on various concepts when they witness them in motion.
3. Facilitates immersive learning experience
Videos are considered useful when they are able to successfully engage the learners without them dropping down the video mid-way. Videos can facilitate immersive instructional design strategies such as scenarios, simulations, and storytelling to hook the attention of learners and create an everlasting impact. Learners tend to invest more in videos that have a purpose to start with, have a story as their body, and a productive conclusion at the end, and most importantly, learners should be able to relate to the video. You can even create 360 videos, or incorporate AR and VR to provide a much better immersive learning experience.
4. Supports responsive learning
Videos, out of all the other formats, are most accessible on various devices whether it is your personal smartphone or the company desktop, or your multi-purpose laptop. This directly supports the concept of responsive learning and makes learning flexible for remote workers. These videos can either be microlearning videos, offline eLearning course videos, or instant performance support videos, having the ability to access them on the go is always a plus point. Due to successfully supporting responsive learning, videos are considered cost-effective as well, as there are so many tools and platforms to create videos with low or even zero investment.
5. Leverages audio and visually appealing graphics
Videos can incorporate high-end graphics and perfectly synced audio to enhance the eLearning experience of learners. There is so much potential for videos to include multiple types of graphics such as 3d animations, 2d simulations, or even basic low poly animations. Apart from graphical inclusions, audio plays a huge role in the videos that are preferred by learners. If the audio is distorted or doesn't relate well to the context of the video, it can turn off the interest of learners and degrade the quality of the videos. Video-based learning can receive a boost in participation when the narration is done in a catchy and satisfying voice that is neither high-pitched nor low-pitched.
The Future of Video-based Learning
For the past few years, videos have boomed as the preferences of modern learners has switched from still texts and audio lecture to interactive and immersive videos, and the advancements in technology have supported the cause. AI-generated animations and simulations are the next potential upgrades of videos that were previously developed by people to automate the extra work. Even though a lot of other technologies are on the rise, videos will always be useful for instant performance aids and microlearning courses. It can even be blended with other strategies to provide an overall engaging experience for the remote or hybrid workforce.
Video-based learning can clearly be seen to have a huge number of uses and advantages for corporate training. We have already discussed how videos support responsive learning but the whole concept is more than just videos. Here's a free eBook to understand responsive learning in detail and how can you implement it in your organization.