How Videos Help to Drive Learner Engagement
8 out of 10 learners prefer watching videos to gain information. Gain insights on why videos are the most popular format for learning and how they keep the learner engaged. Learn about some common challenges faced and their solutions as well.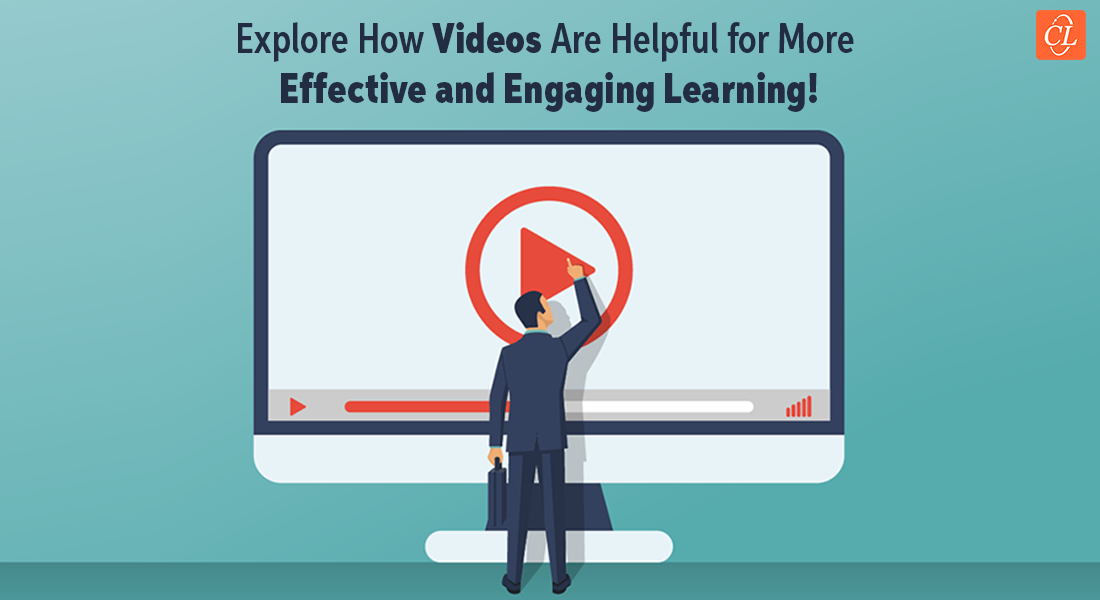 What is the first thing you do when you need to figure out how to do anything, literally anything? You Google it. Now let's assume you are searching for "how to clean the AC yourself" or "how to host a webinar". If you look at the results, you are less likely to understand the full process, even if you understand it, you will have doubts while executing the process. But what if you look at a tutorial video explaining things step by step, the chances to understand that same thing increase by a notable margin. Things are similar when it comes to corporate training. Videos tend to explain the subject or a task to greater relevance than any other form of multimedia which eventually drives an improved engagement of learners.
Are You Planning to Create Videos for Corporate Training?
Videos are helpful for effective learning as they are:
Addictive
Persuasive
Thought-provoking
Integral part of various training formats like VILT, Microlearning, and Video-based learning
Keep reading to explore more about the benefits, some common challenges, and ways to overcome them.
Videos: Most Popular Format for Learning
Videos are the most popular format for learning due to their retentive nature. People tend to learn things better when they watch a video about a topic rather than looking at a still infographic or a text. This is because videos make you understand by actually executing that thing, even if it is a tutorial, a course, a DIY(Do it Yourself) guide, or just a simulation video. If a video is compelling enough, most of the things you learn are retained in your head.
When corporate training programs, L&D professionals plan on providing their training programs in the form of videos, they receive a few key benefits that are unmatched by other types of content such as an ebook, audiobook, presentation of still images, etc.
Some of these benefits are:
Addictive
Videos are probably the most addictive, even more addictive than games. You can get tired of completing tasks at some point, but you can still go on watching random videos if they have your interest. These videos hold the potential to engage a higher amount of individuals if crafted smartly.
Persuasive
When you read a text or see a still infographic and it tells you to do something, you would probably skip it, but if you watch a video showing the same, something like "try this at your home risk-free", you are more likely to do it. Videos persuade you to do a certain task because they are already successful in catching up with your interest.
Thought-provoking
Videos have a great potential to make you rethink because of their engaging nature. When you hear an influencer say something, you will not always believe it, but when you see the same thing in a video, you might give it a thought that can change your opinion about a certain thing, that certain thing can potentially be anything from an age long misconception or something about the future.
Integral part of various training formats like VILT, microlearning, and video-based training
Videos are already the most liked format for companies that have chosen the practice of blended learning to train their employees. If the videos are created properly, with valuable insights, they return an impressive value. VILT stands for Virtual Instructor-Led Training. As the name suggests, if your instructor is trying to teach anything virtually, videos are the most easily understandable format they will choose that will keep the learners engaged. Videos are also one of the popular microlearning formats and are essential for video-based courses.
Challenges Faced While Creating Videos and Their Solutions
Unnecessarily lengthy
As much as videos are persuasive and support engagement, they can backfire if they are not interesting and lengthy for no logical reason. Some videos tend to explain unnecessary or irrelevant things or totally stray away from the main topic to another path that makes the learner lose their interest really quick. If a video is long, that doesn't always mean it provides more value. Learners tend to drop the video before even 25% of the video has finished if the context does not have their interest.
Solution:
Keep the length of videos short and don't let the videos take a different path midway. Try to explain one main topic in one video and the related sub-topics in other videos. Ensure the sub-topic videos are aligned with the main topic video within a single playlist.
Extremely short
If lengthy videos are a problem, cutting them too short is also a problem. Trimming the videos or creating a short video of a detailed topic might leave your learners unsatisfied with the knowledge they received. This problem usually occurs with nutshell videos that tend to include every basic subtopic of a given concept in a single video, while no context is totally understood by learners, and everything seems unfinished, making the return of value from that video quite negligible.
Solution:
Try to make videos relevant to the topic without cutting up the main plot. If you explain only one basic topic in one video with content that is engaging enough, the video's length will automatically increase. This sounds pretty ironic to the first issue we discussed but the overall point is to create a proper balance, so both the extremes need to be taken care of.
A collection of notes and images as videos
Now this is a straight-up lazy practice many companies still opt for. What they do is, they would just compile their traditional study material (which is mostly in form of notes and diagrams) with some relevant images and transform them all into a video. This takes away the interest of these employees or learners in less than 1 minute. Browse the internet, some courses would still be found choosing this method, this needs to be stopped though.
Solution:
Make the content more engaging and relevant to the topic. Add interactions in between to maintain the flow as interactions lead directly to learner engagement.
Expert difficulty
Some videos include all the technical aspects of a topic without simplifying them, which usually goes way above the learner's head. The mindset behind these videos is an extreme level of expectations set by the creator or video or the organization that puts no effort in trying to get down to a more simplified approach. They just feed every possible information to the learners, doesn't matter if a learner is actually able to understand anything or not.
Solution:
Simplify the technical and lengthy concepts and divide them into different sub-categories that will eventually help the learner understand each and every concept individually and understand the technical information in simpler terms.
All Things Considered!
Online training is at an all-time high, and videos are the most popular format to make it reach new heights. Videos can be of any type like a DIY( do it yourself) guide, Full fletched tutorial, Tips and tricks video, or even gamified videos. Each of these videos can serve the purpose of learning quite efficiently for these companies. Videos are not a one-time initiative, they help you create a program that can be revised as many times as a learner wants. Corporates can benefit from these videos in the long term. You can add real-life scenarios and branchings to make the videos more realistic.
Videos are the most popular microlearning asset today. Microlearning through videos can be done just by creating short videos that are solely focused on a single topic or learning objective. Wondering whether microlearning fits right with your learning strategy? Access this free webinar recording to clear up your dilemma.