The What & How of Videos in Corporate Training
Want to grab your learners' attention? Try videos! Implement these different video formats in your training programs and see the magic!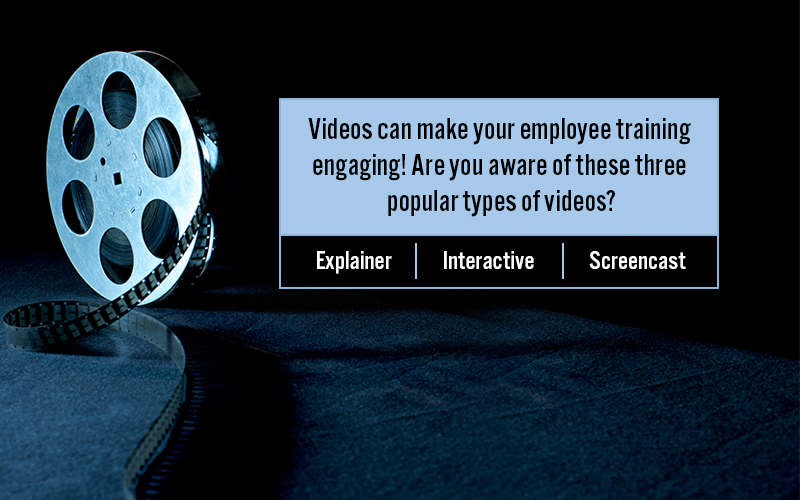 What shall we do this weekend? Ah! Let's just stay in and watch Netflix!
How many times have you heard people say this? A lot, I bet! That is because it is the most favorite pastime of people in the 21st century, like the radio was, back in the day.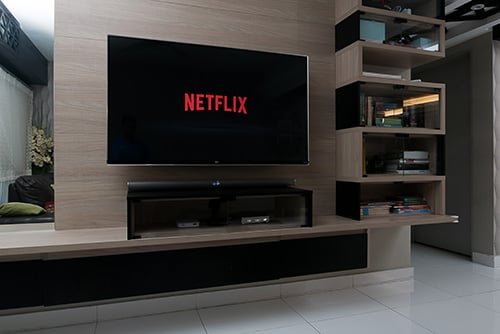 Changing times have also changed people's preferences, even the way they prefer to consume content. That is why today, video has become the most preferred way of delivering content, be it for entertainment or serious learning.
Video Formats for Training your Workforce
3 popular video formats
Explainer Videos
Interactive Videos

Screencast Videos
And if you feel it is just millennials who prefer videos, here is an interesting fact for you from Forbes Insight – that 59% of senior executives would rather watch a video than read text. If you want training for your employees to be engaging and interesting, go with the video format. Let's face it, there is nothing that can beat videos when it comes to learner engagement.
How can you use Videos for Training Your Workforce?
Rolling out videos for training is fine, but did you know there are different formats you can use for different training needs and topics?
1. Explainer Videos
What are explainer videos? Is it just a video of a person continuously talking about a particular topic? No, not at all, as that actually defeats the whole purpose. An explainer video is one that grabs learner attention with just one to two minutes of content explaining a product or business idea and answers basic questions.
Explainer videos can be leveraged particularly if your training is full of theoretical concepts. Here is what they can bring to your training table. They:
Involve both Visual and Auditory Senses
Animated explainer videos have both visual and auditory elements, making them more engaging than any other learning format. Moving visuals are way more attractive and effective than plain text. Animated videos supported with audio are extremely informative as they convey theoretical concepts in a super-easy manner, making it easier to retain information as well.
Generate Interest and Grab Attention
A good explainer video is capable of generating learner interest as watching a video is a fun activity that nobody avoids doing. It fires the curiosity of learners and motivates and pushes them to explore more about the topic by themselves.
As a video is capable of conveying application visually, it leads to higher retention and much better recollection, automatically rendering to a better learning experience.
Explain any Topic in a Short Time, without Losing Impact
A topic which typically takes about half an hour to cover through the traditional form of learning is covered in less than a minute with the help of an explainer video, without losing the essence and impact of that topic.
Explainer videos can best be leveraged for:
Product training as product demos usually involve showing a product's features and functionalities, explaining how the employee should use the product
Process training to explain complex processes easily. The unique technique of splitting a screen into two can be used here – one showing the process with visuals or motion graphics, and the other showing the speaker explaining.
2. Interactive Videos
If the subject matter is complex, simple text-heavy or even image-based learning strategies might fail to capture your learners' interest. This is where interactive videos can help! An interactive video can be defined as an online visual experience that permits the learner to click or touch the image to trigger an action. Adding a healthy level of interactivity can make even the most complex and technical learning impactful and effective.
Interactive videos can provide:
Personalization
According to the Brandon Hall Group, video learning is one of the top 5 essential requirements for effective personalized learning. Learners tend to love interactive videos because they give them control – allowing them to select a particular piece of training from the structured video, based on their job role and training need – enabling a more personalized learning experience and a wider choice.
Active Engagement
Another major benefit of interactive videos is that they immerse the learner in the content. This is especially useful as learners today have shorter attention spans and will quickly move on to other things if the content isn't engaging enough. Interactive videos not only engage learners through elements like characters and narrative but also allow them to drive their own experience through the decisions they make.
Compatibility with Multiple Devices
Interactive videos are compatible with a wide range of software programs and devices including desktops and laptops, computers, smartphones, and tablets, eliminating the need to create different versions for different devices and operating systems. They can be used mainly for technical training as this audio-visual learning medium breaks down even the most complex subjects into easily digestible information nuggets.
3. Screencasts
A screencast is a computerized recording of the actions on your desktop or laptop screen, and is usually accompanied by audio narration. Simply put, a screencast is sort of a screenshot, but instead of just a picture of the screen, it records a video also.
Screencasts offer benefits to both the creator of the video as well as the learner who watches the video. The creator can record in one go without having to repeat himself and the learner can watch the video whenever it is convenient for him.
Screencasts:
Offer a Learning Environment that is a Combination of Audio & Visual
Screencast videos are useful to those learners who learn best through watching rather than hearing or reading.
Help Improve Self-Study
There are a number of free screencasts available on YouTube and other online educational platforms that promote self-study for learners on various topics.
Facilitate Learning with Examples
Screencast videos allow learners to learn through examples, especially for complicated procedures or software applications.
Help Learners Become Proactive
Learners can learn at their own pace with screencasts – they can watch, play, pause, or replay videos at their convenience. After finishing the assigned training, learners can create their own screencasts to showcase what they understood from the training and also share their ideas with the instructor.
It's a Wrap
Engaging learners and immersing them in your training programs is as simple as pointing them to a new web-series on Netflix – provided you use the right video formats in the right way. Go ahead and include them in your training programs and see the magic!
There are many such trendy ideas waiting to be included in your training programs, to give them a new and interesting twist. To create amazing training programs, download our free eBook now!