5 Areas eLearning Contributes to Effective Training
eLearning is best suited for acquiring knowledge and skills. This blog post talks about the various areas where eLearning can be used to effectively deliver training.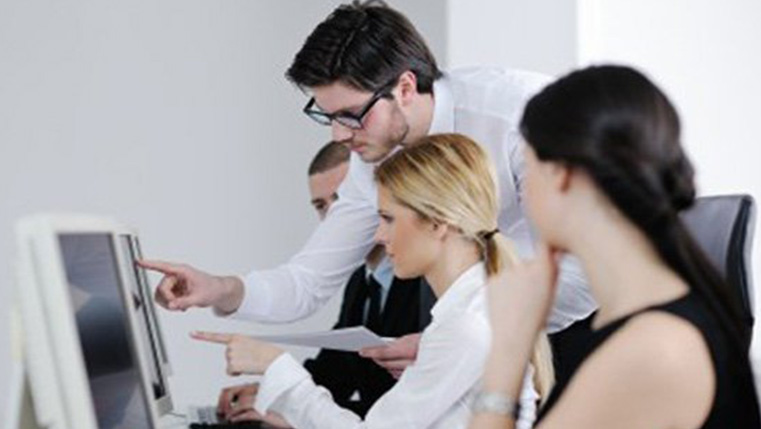 Recently, Camila, a new training manager of a multinational organization was in a dilemma. Right in her first week on the job, she was given the requirement of training a host of employees from the Sales and Support departments across the globe. The training programs and needs were diverse. How was Camila supposed to deal with this requirement? What were her choices? How would she be able to cater to the diverse needs? How would she be able to roll out training programs that were consistent to learners across the globe? How would she be able to manage the cost?
Organizations grapple with such questions every day. The best solution for such a predicament is eLearning. It is quite evident that asynchronous eLearning has the potential to be a cost-effective method to deliver training. Also, there are several advantages to self-directed eLearning as they help in building a robust learning culture.
Some benefits of deploying eLearning are that it:
Has greater accessibility
Saves time and boosts productivity
Minimizes disruption to work
Is scalable
Eliminates travel costs
Can be personalized
Is consistent
Frees up the instructor's time
Let's look at areas where training through eLearning can be very effective. In this blog, we will look at the various training areas where eLearning can be used, and how we helped our clients by meeting their varied needs.
1. Product Training
For any organization that introduces new products regularly, product training is absolutely necessary because they need to educate three different types of audiences:
Sales and marketing personnel
Service personnel (customer service and technical people)
Customers
However, will a common product training suit the needs of every audience mentioned above? Unlikely. The needs and requirements of each of the groups are different; while one has to interact with customers and sell the product, the other has to look after the servicing of the product. Therefore, a standard product training will not suffice to meet the specific requirements of a diverse audience. To cater to such audiences, you need to develop custom eLearning courses that address audience-specific needs. When specific needs are met, learners are better able to perform at their workplace. Custom courses encapsulate the key objectives of the audience, keeping the goals in mind.
2. Process Training
Take the example of a multinational company that has its manufacturing operations all over the world. Over the years, it develops tried and tested processes in one unit and when it needs to diversify to different regions, it rolls out the same training worldwide to staff at the new units. Typically, process training aims at improving the knowledge and skills of employees with respect to a process.
A leading manufacturing company wanted to train its HR personnel including supervisors, managers, and individual contributors on various HR-related areas and processes. They decided to train their employees through eLearning, and hence approached us to develop their course for an online training program. We developed the course using animations and graphics, with advanced interactivities such as simulations, puzzles, drag and drop, role plays, and high level of animations that made the learning more interactive and enriching.
3. Safety Training
There is no one-size-fits-all approach to training in any field. Every subject, organization, department, and generation has its own peculiarities that distinguish its training needs. Especially, in the world of environmental health and safety, organizations are striving for excellence to forge ahead, rather than forcing employees to merely comply with regulations. Every organization understands the need to lead safety and learning practices in the workplace and beyond. Thankfully, it has now become easy to deploy safety training to employees through eLearning, the very best training delivery method that meets organizational safety and learning goals.
4. Compliance Training
Industry regulations or compliance guidelines keep changing from time to time. It is mandatory for employees to know and understand these regulations that are in force at any given point. In fact, they are bound by law to undergo these mandatory training sessions. However, these training programs are usually given low priority by employees as they are considered dull and boring. With eLearning, these compliance training courses can be made interactive and engaging.
Our client, a pharma giant, wanted to build and maintain its reputation of adhering to the governing laws and guidelines. Being in a sensitive industry, they needed a policy in place that would enable their employees to be vigilant and compliant. Using real images/photos, we developed an interactive course that helped learners connect to the content quickly. With the help of infographics, salespeople could learn the dos and don'ts at a glance.
5. HR Training
The Human Resources Department is the backbone of any organization. There are various functions of an organization that are to be overseen by the HR department, such as hiring, training, monitoring policies, and handling employee concerns within the organization. It also the duty of the HR department to keep tabs on the on laws and regulations such as safety and discrimination. Therefore, the HR personnel need to be equipped with a technological platform that would enable them to train employees. Through eLearning, it becomes easy for them to train employees, regardless of the location.
One of our clients approached us to for the development and delivery of an effective onboarding program for new hires. We developed an eLearning program for new hires that focused on imparting engaging and interactive training on the mission, values, culture, organizational structure & roles. The course was presented using a learning by exploration strategy that gave learners a chance to virtually explore the organization's campus. Learners were taken on a virtual tour of the organization, with each building designated with a subject or topic to explore. At the end of the course, it included gamified exercises and knowledge assessments.
In any organization, the main aim of provide training is to ensure employees are fully aware of the company and its various policies and procedures. However, most often, training is lackluster and uninspiring. To ensure training programs are consistently interactive and engaging, you need to switch to eLearning. There are so many options within eLearning that can ensure your learners are engaged, and at the same time able to retain the knowledge gained through training.