Looking for an Effective eLearning Course? 6 Design Elements to Make it Worthy!
eLearning courses that fail to engage learners can be fatal to the success of the entire eLearning endeavor. That's when eLearning design comes to the rescue! Read this blog to know six design elements that can make a huge difference in your eLearning courses.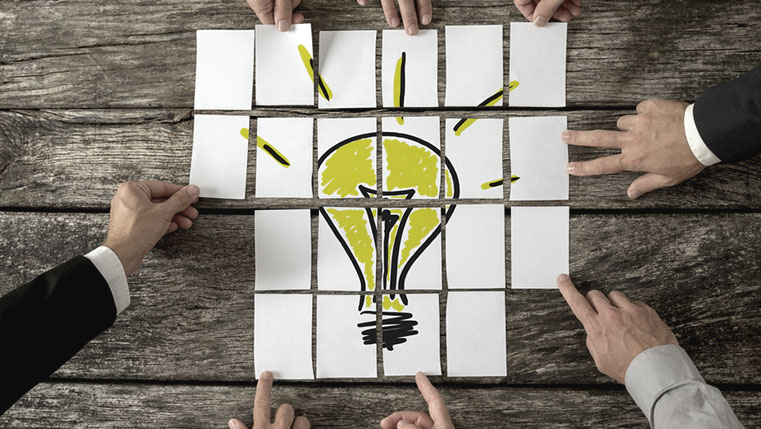 Imagine an eLearning course where learners are simply clicking the Next button and going through text-heavy screens one after the other. Do you think this is an effective way to impart eLearning? Certainly not, right? Such a course will surely fail to engage learners and can turn fatal to the success of the entire eLearning endeavor. That's when design comes to the rescue!
Design is always responsible for communicating the message to the learners instead of the message itself. Similarly, instructional design and visual design are the imperative elements of communication in any eLearning course. When used effectively, these elements can greatly highly enhance training. The design of an eLearning course will make the course engaging, learner-friendly, and aligned to the objective of the training at the same time.
But, when the elements of design are paid no heed, the effectiveness of a course naturally takes a back seat. Since design has the ability to make or break your eLearning course, it pays to think through what these elements of design are. Here are 6 design elements that can make a huge difference to your eLearning course.
1. Learning Objectives that Address Learner Needs
It all begins with learning objectives in the online course that are learner-centric and address the learning needs, essential to bridge the knowledge gap. To keep learners on track, it should be ensured that every learning activity, multimedia elements and assessments are in sync with the desired outcome of the online course. The following questions should be considered while designing the learning objectives for any eLearning course:
How will they benefit from the course?
Is the course relevant to their needs?
What skills do they need to acquire to perform their task well?
Will the course help overcome the challenges in their workplace?
To grasp the attention of learners even before they plunge into the course, posing ice breaking questions can be one way. This will raise their curiosity as well as motivate them to look forward to the course.
2. Developing an Intuitive GUI
The Graphical User Interface (GUI) will be the first thing your learners face in an eLearning course. Similar to how food is first judged by its appearance, an impressive GUI holds the ability to raise learner interest in the first look. A well-designed GUI should enable learners to easily navigate through the course, without having to provide any additional instructions.
On the other hand, when it comes to forced navigation it might not go down well with adult learners and discourage learning. Therefore, it is essential to ensure whether navigation should be open or restricted. Additionally, ensure that elements such as icons and buttons on the GUI are relevant and consistent in design throughout the eLearning course. Coming to the menu bar, inconsistencies in its placement can confuse learners and hinder effective learning.
3. Appealing Visual Elements
Imagine having to read a huge book, devoid of any visuals. Boring, isn't it? Visual design elements in eLearning courses help in retaining the information longer as opposed to plain text. Here are some visual elements that can be leveraged to raise the engagement quotient of your eLearning course:
Images and Diagrams: Should be relevant so that the learner can relate to the content. Images can be a standalone element or support onscreen text.
Timelines: Used to present a series of events that have occurred over a period of time. It can be either vertical or horizontal. To add more, these can be of different types such as comparative, timeline with images, infographics timeline, and interactive timeline.
Infographics: Can be used to highlight industry trends, showcase product benefits, step-by-step guides, etc. The key is to stick to need-to-know information to reduce cognitive overload.
Videos: Using them in an eLearning course helps break monotony and reduce cognitive load. There are different ways to leverage videos in an eLearning course such as animated videos, scenario or story-based videos, explainer videos, whiteboard animation videos, and interactive videos.
Animations: Can be used to gain learners' attention in an introductory video. Customized animations can be fun and quirky when kept relevant to the content. Whiteboard animations can be used to walk learners through a concept step-by-step.
Graphs and Charts: Help convert raw data into easily digestible formats, e.g., statistics that show the importance of adherence to safety protocols in the workplace.
Additionally, even the color scheme should be in sync with your branding and the subject matter. It is important to remember that using graphic elements merely to 'decorate' and fill the white spaces on screen will add little or no value to an eLearning course's effectiveness. Every visual element should flow seamlessly with the content, making leaners feel immersed in the learning process.
4. Engaging Interactivities
Interactivities allow learners to interact with the learning content either by thinking or doing. Instead of flooding learners with text, content can be incorporated into various interactivities in eLearning courses to make it engaging and interesting. Interactives can be classified into two types:
| | |
| --- | --- |
| To Teach | To Assess |
| Hotspots, Rollovers, Timelines, Click on Images, Tabs, Slide show, Click on numbers, FAQs, Flip Cards, Videos. | Single Select, Multi Select, Drag and Drop, Matching, Drop Down, True or False. |
On the flip side, interactivities can go wrong when used inappropriately. For instance, if you want to teach your employees how to apply for leave on the online employee portal, you would want them to go step-by-step. Using a click-on-number interactivity will be the best option as opposed to click-on-tabs, since learners can click on any tab for information rather than moving in a sequence in the latter option. Additionally, interactivities can also be incorporated within scenarios, simulations, etc. to emphasize real-world applications.
5. Integrating Audio Cleverly
Integrating audio snippets to support onscreen text is a clever way to add an engagement element in the eLearning course, until it is overused. Audio should not be mere a repetition of what goes on the screen but rather be a source of additional information that keeps the learner hooked. Let's look at how audio narration that can be used in an eLearning course:
Detailed: Can be used as a source to provide more information than the onscreen text. Onscreen text can just summarize the audio narration.
Concise: Narration can be kept crisp by only summarizing the onscreen text.
Descriptive: Can be used to explain the graphical elements on the screen rather than describing with words.
6. Timely Assessments and Feedback
Assessments play a pivotal role in gauging learners' acquisition of knowledge from the eLearning course. Assessments such as matching, fill in the blanks, single/multi select, True/False should be relevant to the learning objectives and allow learners to evaluate their own progress and areas where they can improve. Ensure that assessments are incorporated after every learning point (Formative) and also at the end of each course (Summative).
Coming to feedback in eLearning assessments, ensure that they are constructive and timely. Feedback should negate the scope of improper knowledge gain and reinforce the right learning. While designing effective eLearning courses, ensure that feedback lays out reasons as to why learners' choices are right or wrong.
Now that you know what goes into effective eLearning courseware design, integrate these elements in your eLearning course to guarantee a successful start. However, ensure that these elements are used appropriately (not too much neither too less) to not fall under the trap of poor presentation that can render your efforts useless in the long run.